I've always loved taking a stroll through a garden, particularly a Japanese garden. It always just feels so peaceful. It's not surprising that, when I finally made it to Japan, I spent a great deal of time exploring the many parks and gardens of Japan. Without any further ado, here are the best parks and gardens in Tokyo, Japan.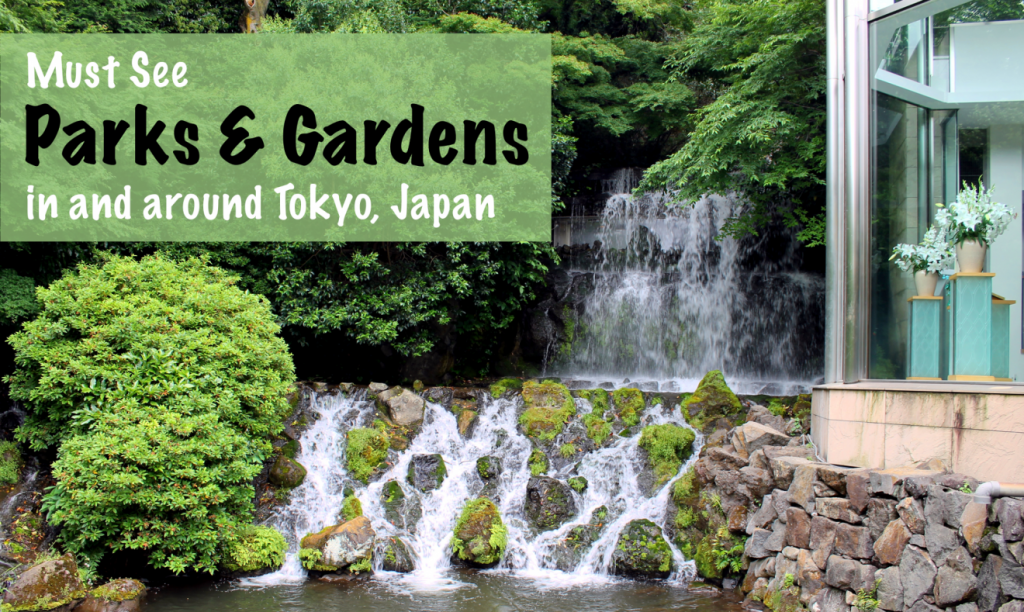 Shinjuku Gyoen
This easily topped my list as one of the best gardens in Tokyo. However, I'm probably a little biased since I visited this park during cherry blossom season. It does cost ¥200 (about $2 USD) to enter, but I'd say that's pretty cheap compared to tickets prices of other places I might go when traveling.
When you first enter the park, it seems like most parks you might find yourself in. There is a paved pathway that leads you among some fields and trees, which make for great areas to relax or have gatherings. However, once you venture further into the park, you see its true beauty. A little ways into the park is a large pond with several viewing areas, allowing you to just sit and enjoy the tranquility of the park. On the other side of the lake is the Kyu Goryotei, a beautiful Japanese style pavilion.
If you can, I recommend visiting the park during cherry blossom season or during autumn. You'll find that the cherry blossom petals and falling leavings will almost completely covering some of the paths, making it feel like you're walking in a fairy tail.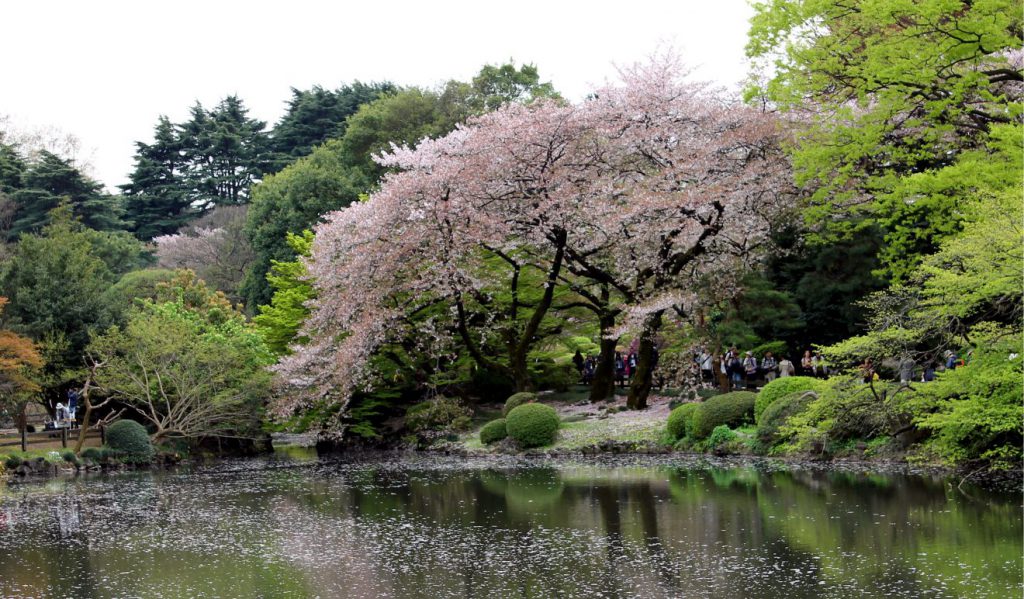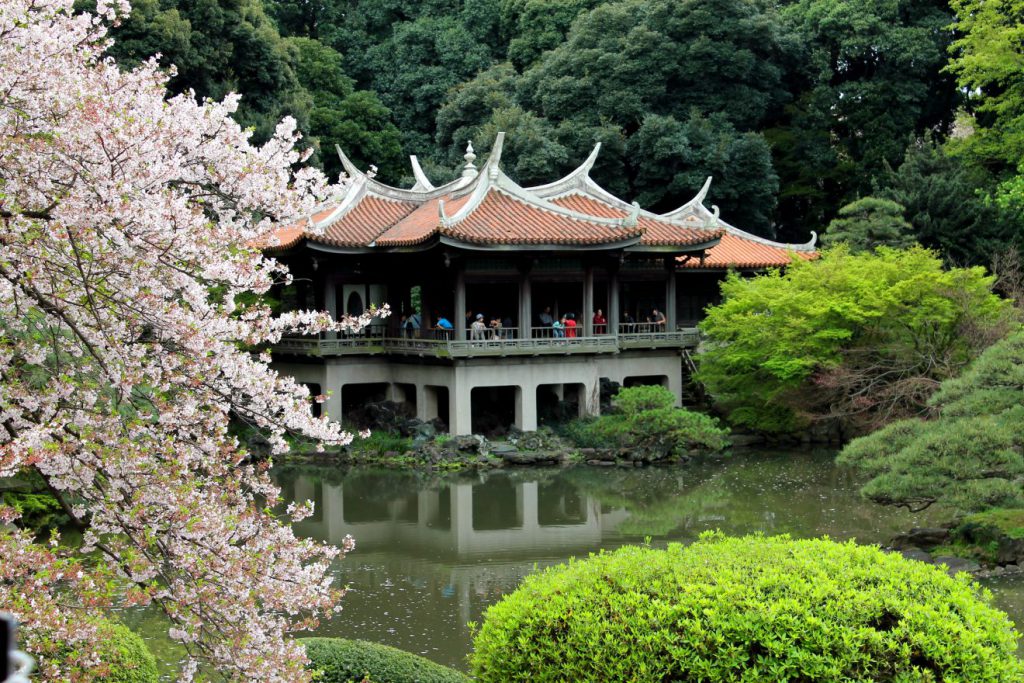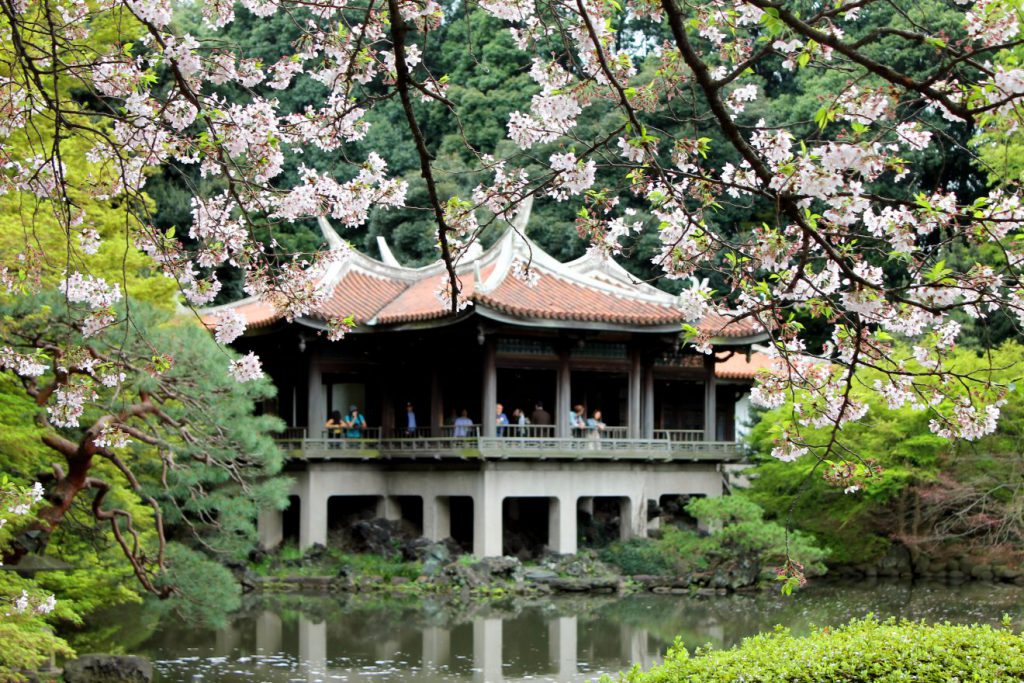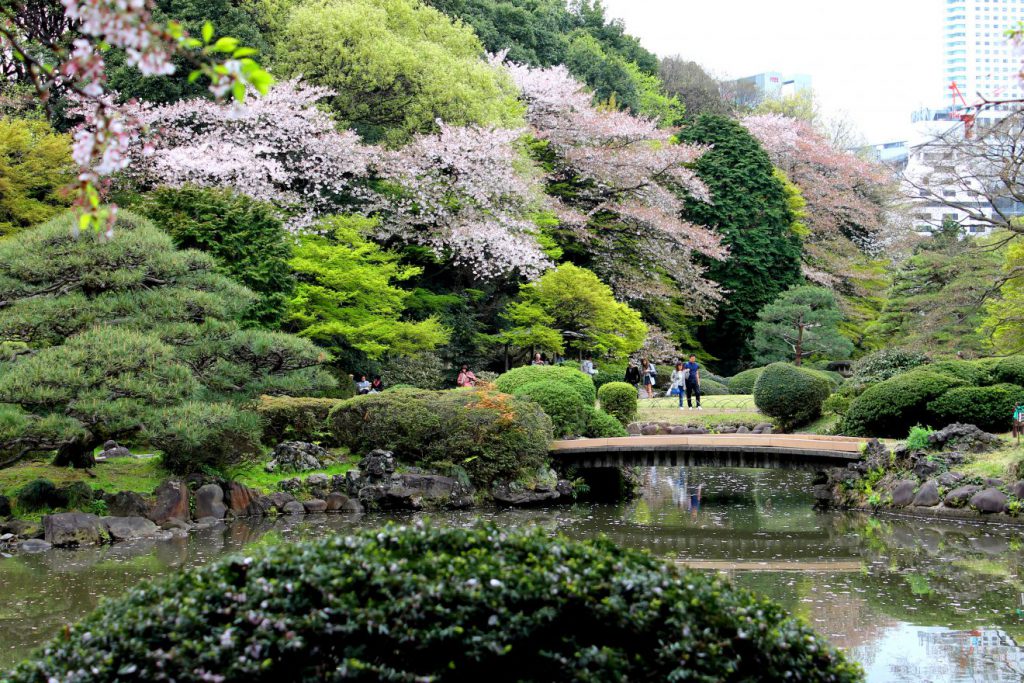 Koishikawa Korakuen
Koishikawa Korakuen absolutely blew me away with its lush greenery. Everywhere I looked I seemed to see nothing but green. Many of the ponds were full of Lilly pads, and even some of the wooden bridges were covered in green.
The exception to that was the large pond just inside the entrance of the park. In the middle of the park stood a large pond with several islands in the middle. When I first entered the park, I was surprised to see many people with large cameras set up along the pond's edge, and couldn't quite figure out what they were doing. On further inspection, I realized there was a large blue heron in the center of the lake, posing majestically for the photographers.
As you venture further into the park, you'll find other smaller ponds and various types of Asian style bridges. Some hidden away in the trees, others seeming to be on grand display. The combination of the water, stone,  and other earthy elements creates a sort of Zen feeling, and it can be easy to forget the bustling city on the other side of the trees.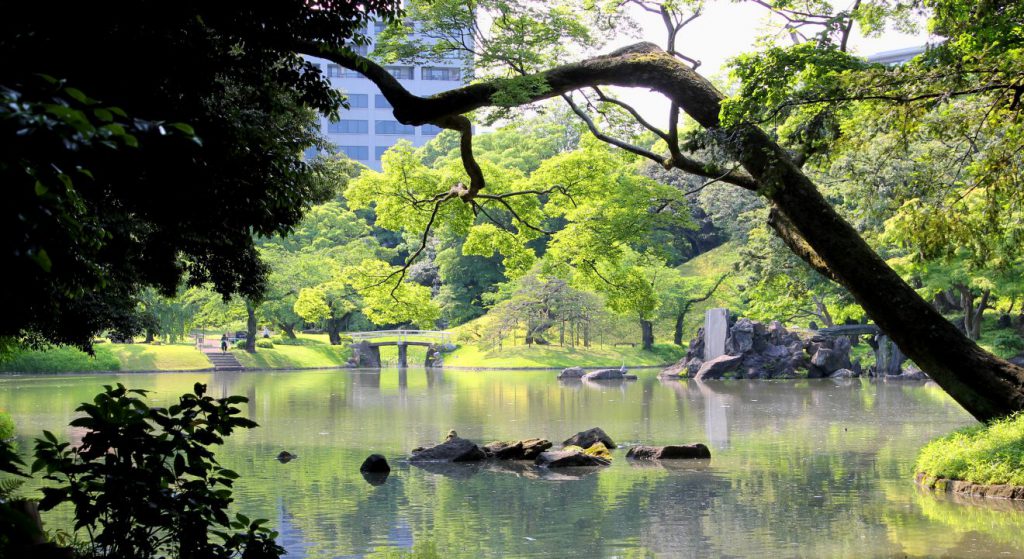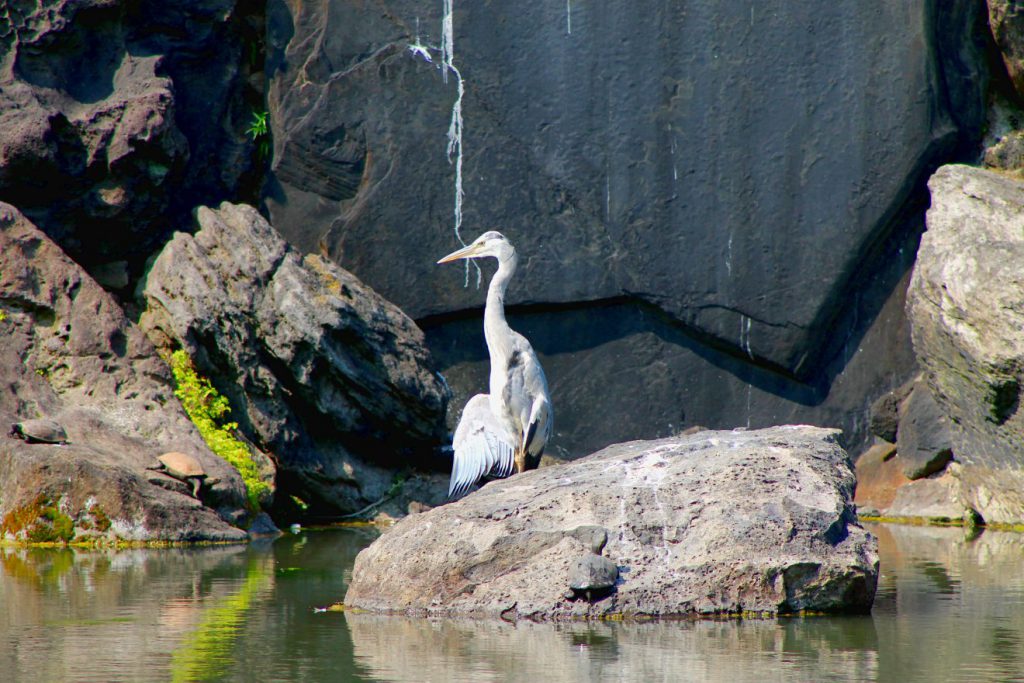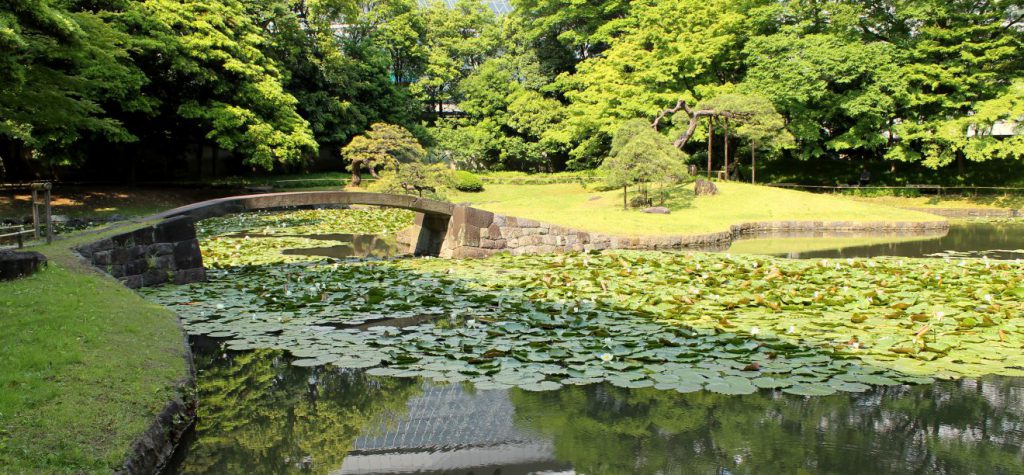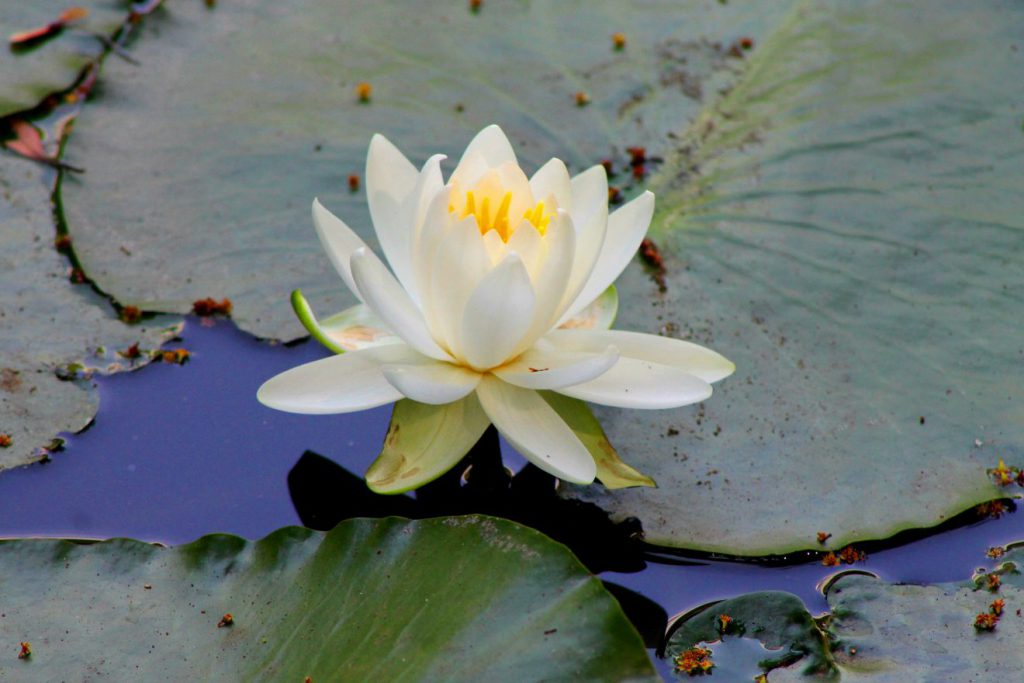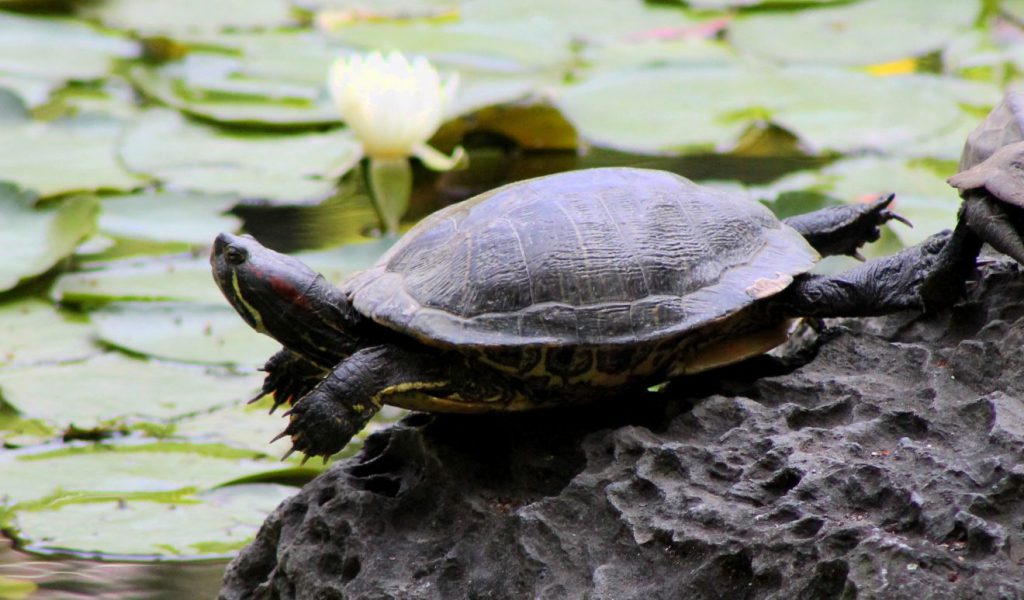 Rikugien Gardens
The entrance to this garden is marked by a beautiful lattice overhang filled with green vines. It was simple, but it stuck in my mind because it reminded me so much of the Torii that typically mark the entrances to Japanese shrines.
While the garden may not have some of the "elegance" of some of the other parks and gardens in Tokyo, it felt much more natural. The stone steps that led across the water were not perfectly shaped, and neither was the small waterfall or small stones that sat in the middle of various streams, however I felt like that just added to the beauty. It was also quite large, giving you plenty to explore.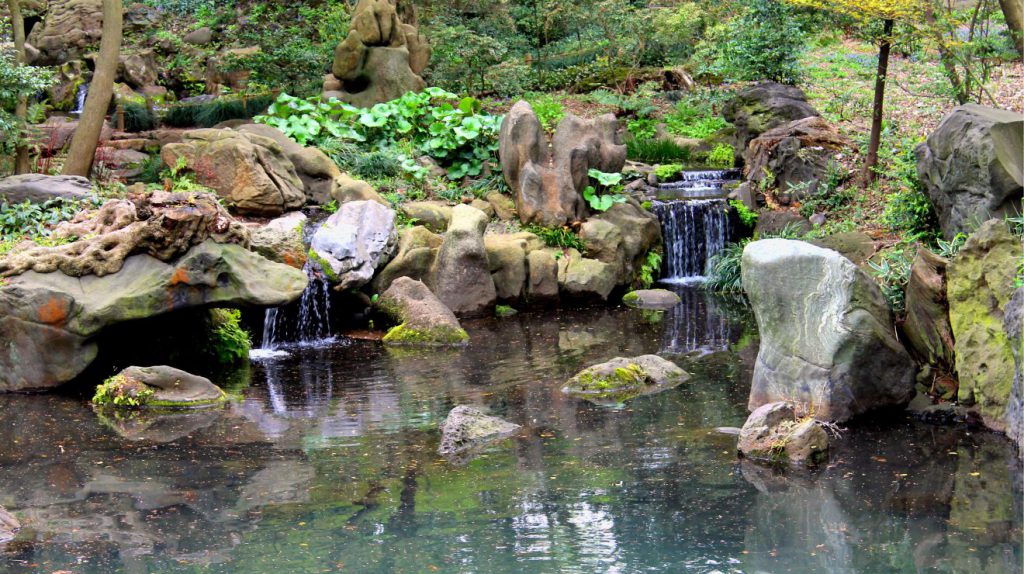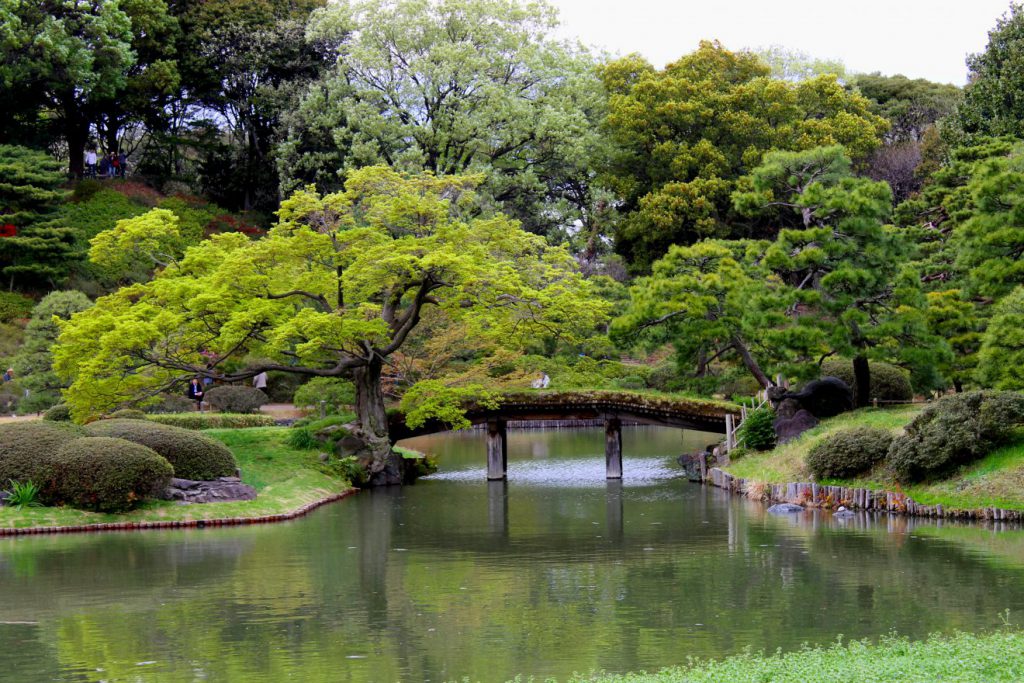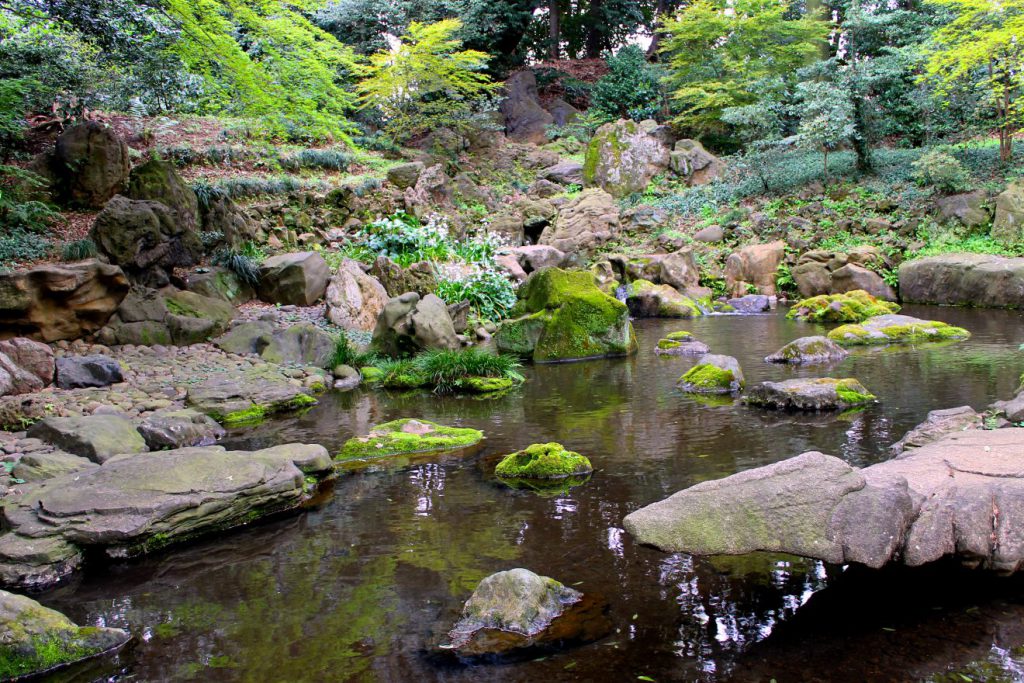 Chinzanso Garden
Disclaimer: This section of my post contains affiliate links. Find more information about affiliate links on our policy page.
I really struggled finding this garden until I realized that Chinzanso Garden is actually part of Hotel Chinzanso Tokyo. However, to my surprise and delight, they have opened up their garden to the public. Chinzanso felt different than some of the other parks and gardens in Tokyo I had visited. Since it was in the backyard of the hotel, it was much more condensed, but I sort of liked that feeling. When you first walk into the garden, you are surrounded by trees, making you feel like you're walking into some secret hideout.
One tree in particular still sticks in my mind. Its limbs had grown at a slightly odd angle, making it stand out from the rest. Other trees around it had orange and pink leaves, creating a sort of frame around this tree. Around the tree was a rope that I would later learn is called a shimenawa. These special ropes are often associated with sacred or pure places and are sometimes wrapped around trees that have legends associated with them.
As you venture further into the garden, it eventually opens up to reveal a beautiful waterfall next to the hotel. It's decent sized, considering its in the backyard of a hotel, and has several tiers. The higher tiers have rushing running water, but the lower tier has several moss covered rocks jutting out from the side, forcing the water to run around them and create several different streams of water until they combine again in the pond below.
Personally, I would have loved to stay as a guest in this hotel and been able to look out my window over the wonderful garden below.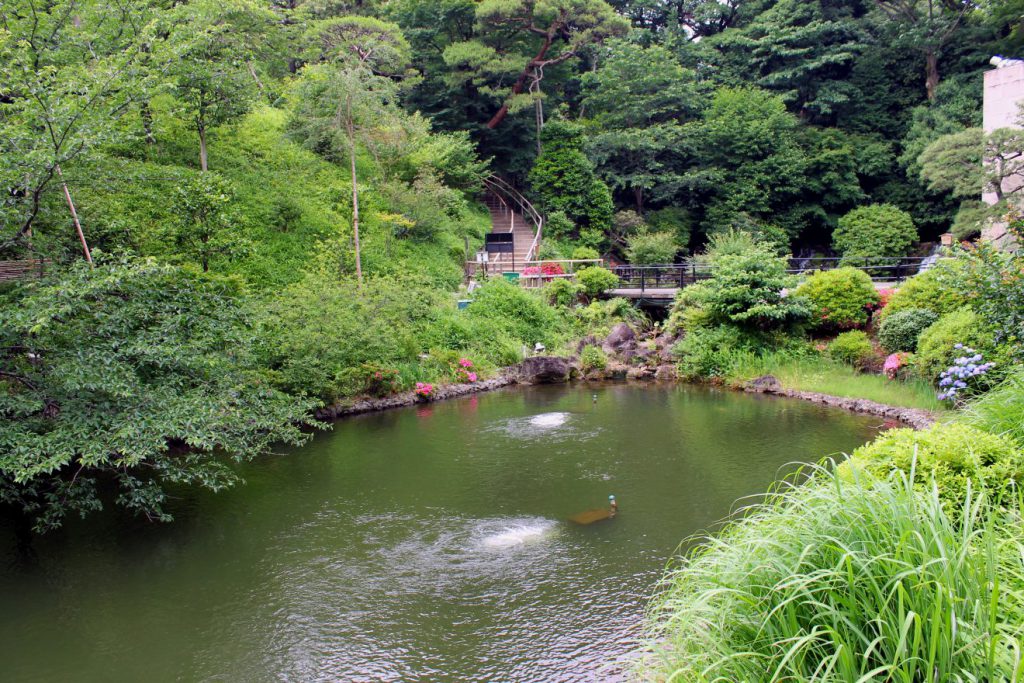 Higo Hosokawa Park (Shin-Edogawa Garden)
While I was an exchange student in Japan, I took a class about Haiku, a form of Japanese poetry. Since haiku typically focuses on nature and the seasons, my professor decided to take a class on a field trip to a nearby garden so that we could be inspired for our haiku writing. At the time, the garden she picked was called Shin-Edogawa. However, it has since been renamed to Higo Hosokawa Park. It's conveniently right across the street from Chinzanso, so you can easily visit both.
A majority of the garden actually consists of a large pond, and a cute little wooden fence surrounds it. As you wander around the pond, you'll eventually come to a pair of stone steps that lead you further back into the garden. Once you reach the top of the steps, you'll find yourself a slightly elevated, giving you a good look at the full garden below.
It also contains a beautiful tea room for reserved events. I was lucky enough to be able to explore the inside as my professor had reserved it for our class as a place to write our poems. There, we sat on the tatami floor at a low, traditional Japanese table and were served green tea and sweet cracker snacks.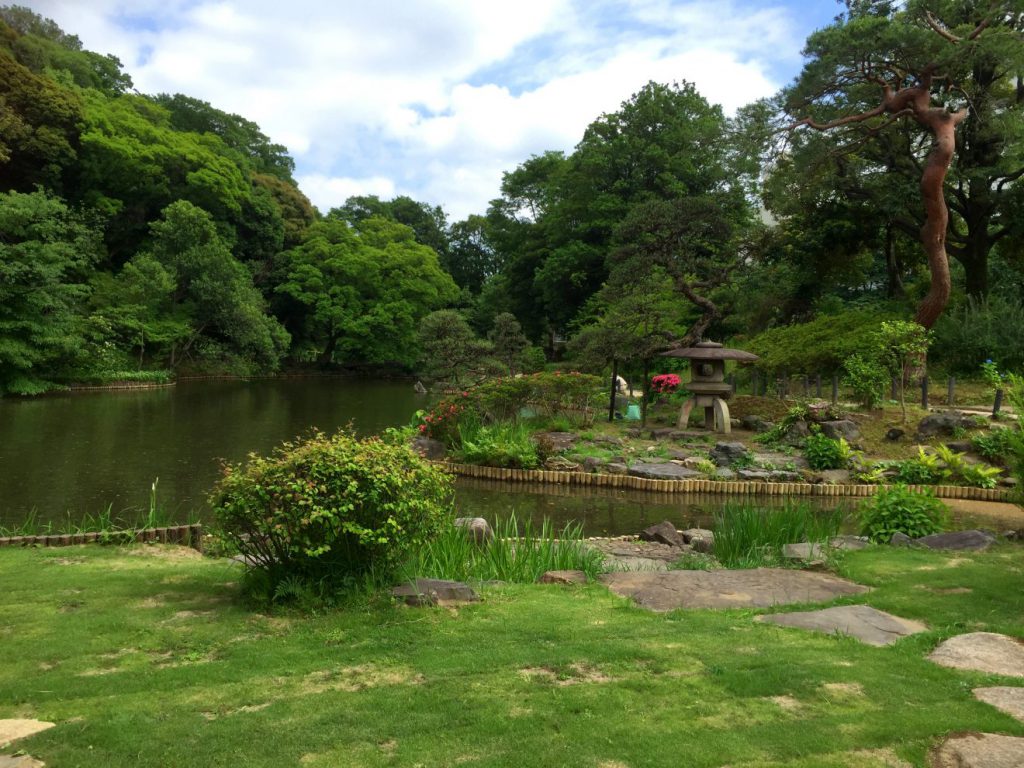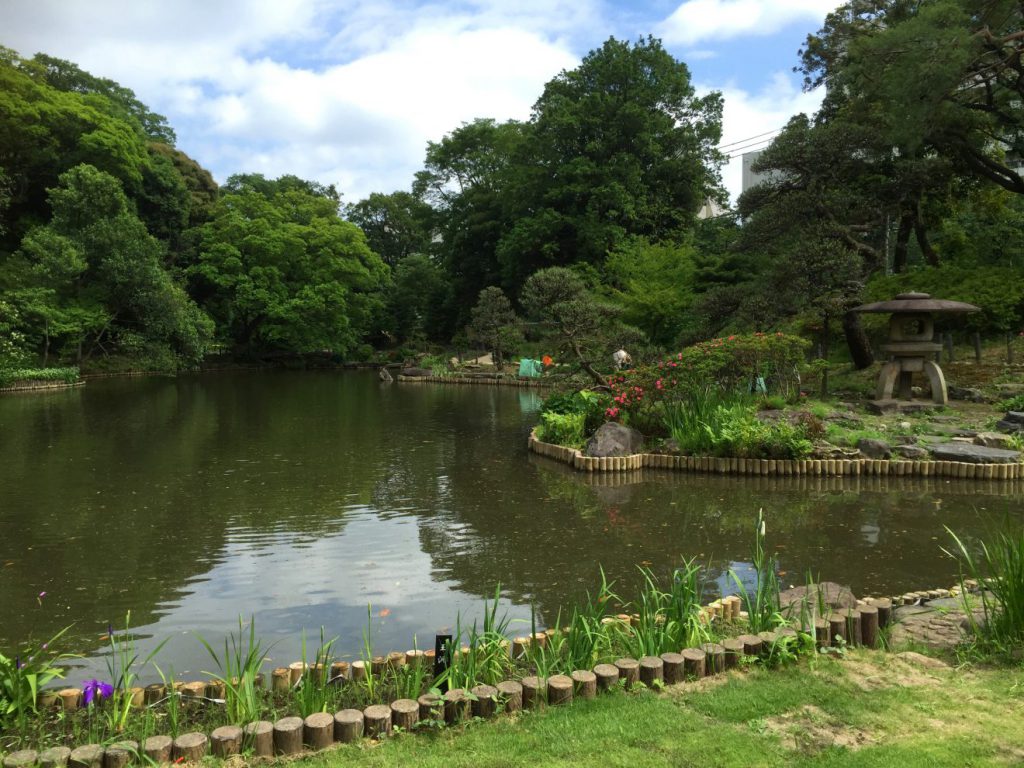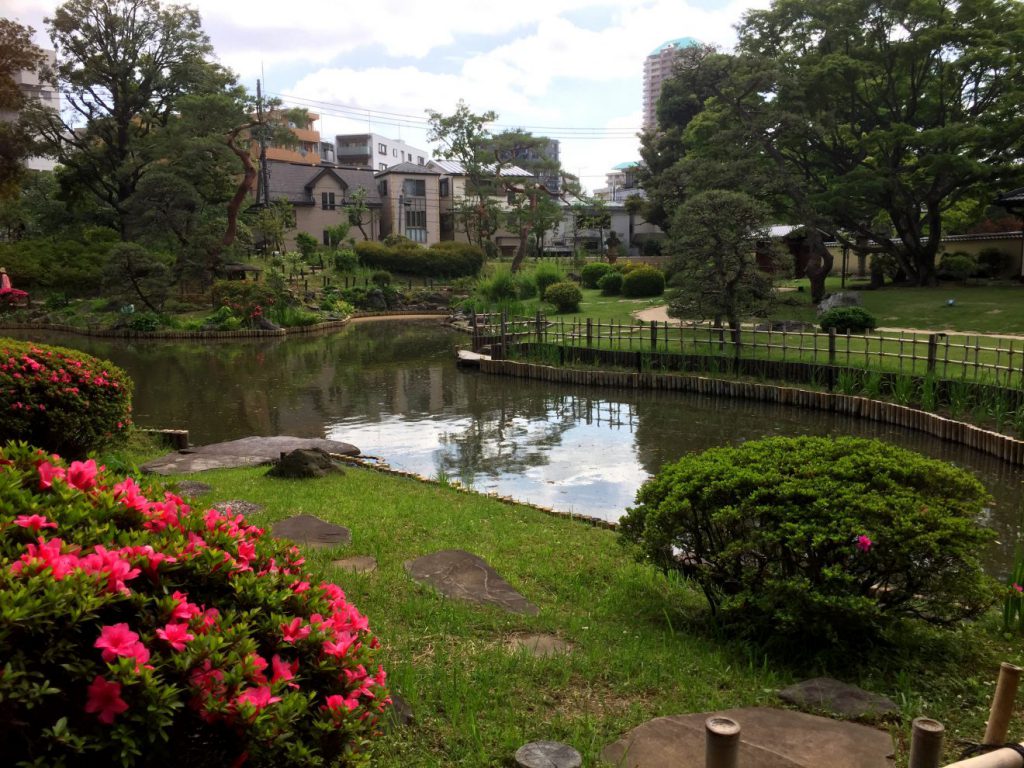 Kiyosumi Teien
I'd have a much harder time picking a second favorite garden in Tokyo, but this would definitely be a contender. Like most Japanese gardens in Tokyo, it has a large body of water in the middle of the garden and had strong earthly elements such as wood and stone. However, I think one of the reasons I liked this garden so much was because I felt like it had managed to find the perfect balance between the elements, making it one of the better zen gardens in Tokyo.
Instead of having vast green fields to picnic in, it had rolling green hills spotted with trees and shrubs, giving some shape to the garden. While it has some traditional bridges made of wood and stone, it also had stone steps that came together to create a bridge. Not only did they allow people to slightly venture out over the large pond in the center of the garden, but they also allowed you to get up and close and personal with some of the wildlife that lived in the park such as koi fish and small turtles. Be careful though! The pond is full of koi fish that love to splash the surface of the water, especially if they think you have food. If you're not expecting it, the surprise might be enough to cause you to misstep and fall into the water!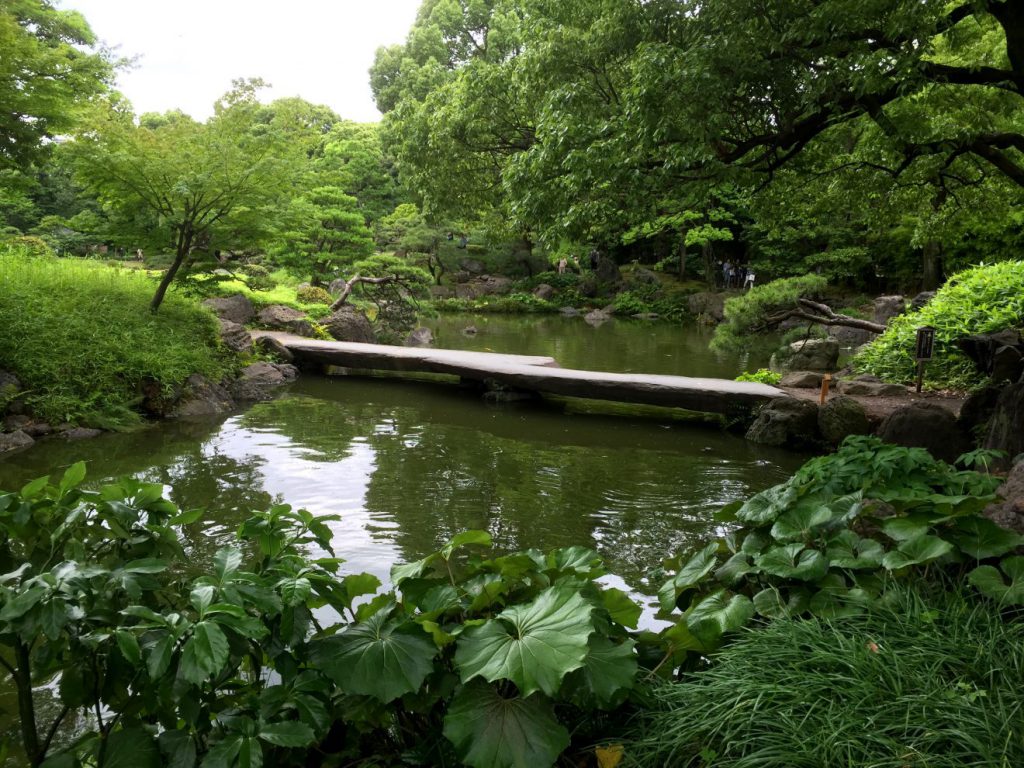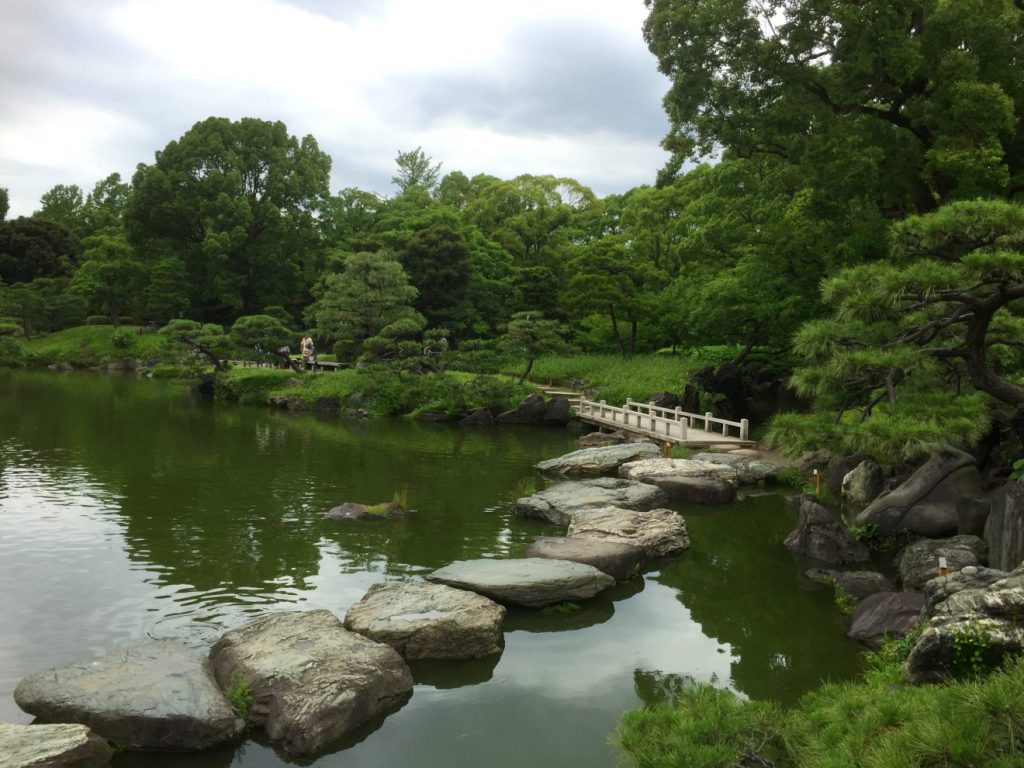 Yoyogi Park
As a park, it isn't exactly full of beautiful flowers like a garden might be, but it's a fantastic place to take a stroll or have a picnic. It also makes a great place for people watching. With its lush green fields and shady trees, its quite common to find families enjoying the day here. Personally, I visited the park with several of my friends. Instead of sitting out in the fields, we decided to stroll along the paths, some paved, some dirt, just talking and laughing. It was a great way to spend an afternoon, despite the slight misting of rain. It's also one of the best parks in Tokyo for cherry blossom viewing.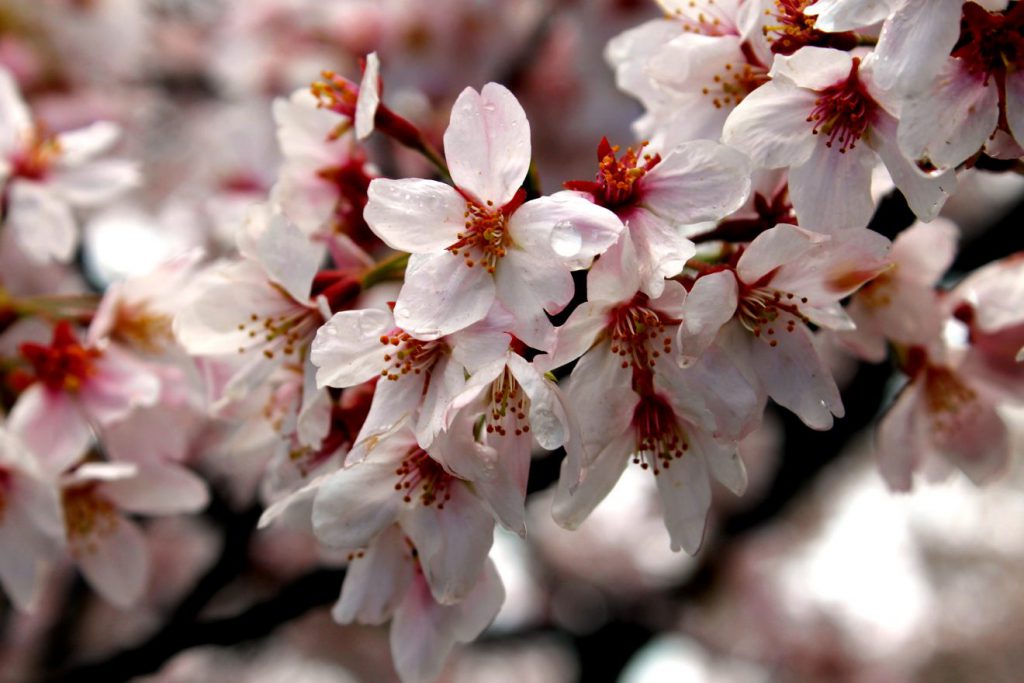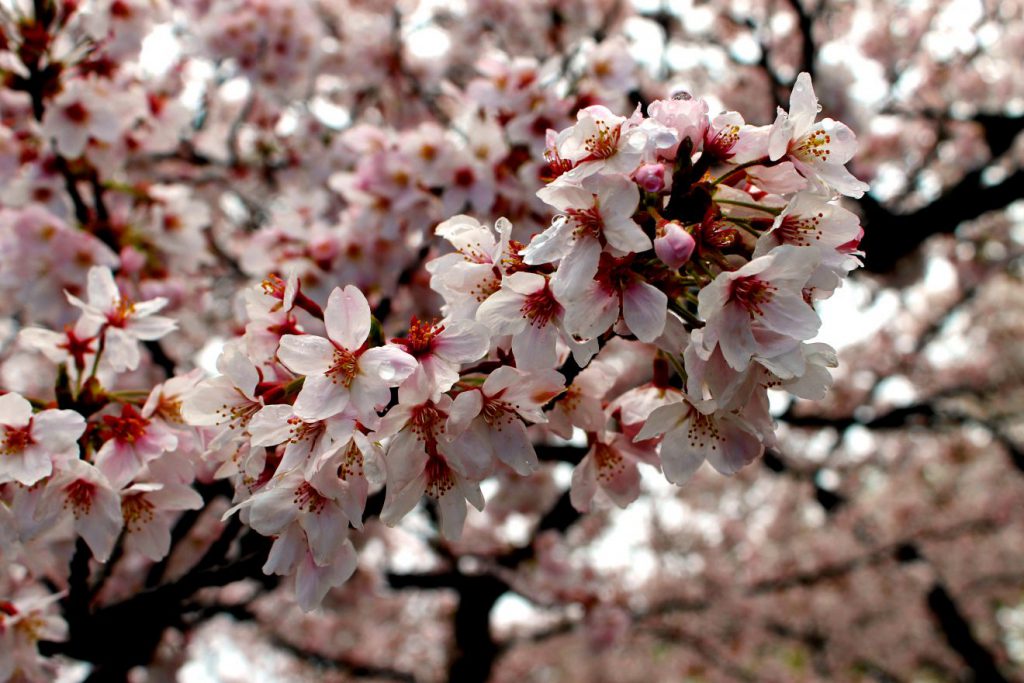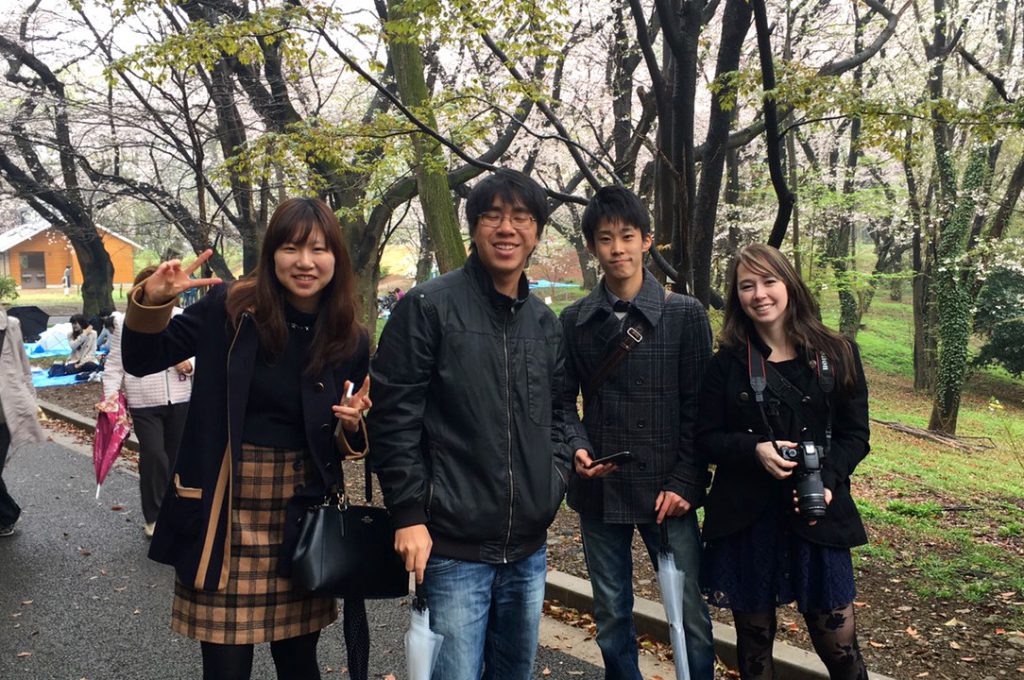 Hama Rikyu
While most parks and gardens have the city as a backdrop, I particularly enjoyed the view of this one. This park was much more open than some of the other parks and gardens in Tokyo and the trees it did have seemed shorter, allowing the buildings to really tower in the background. Yet, the buildings seemed so far away, almost like clouds in the distance. Personally, this is a place I felt like I could just spend the day to relax. Several areas have lattice overhangs covered in green with benches underneath. They would be perfect spots to just curl up with a book.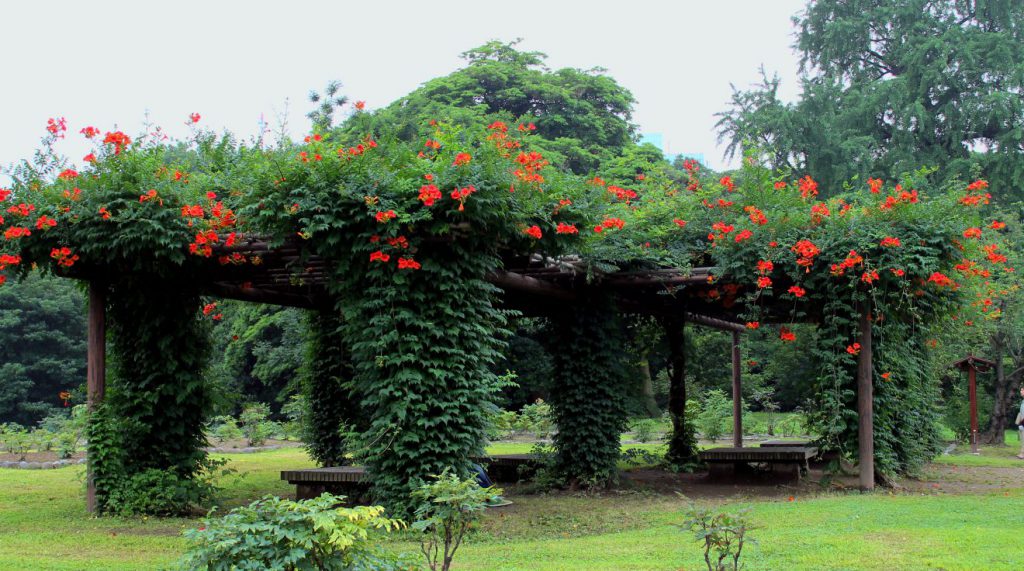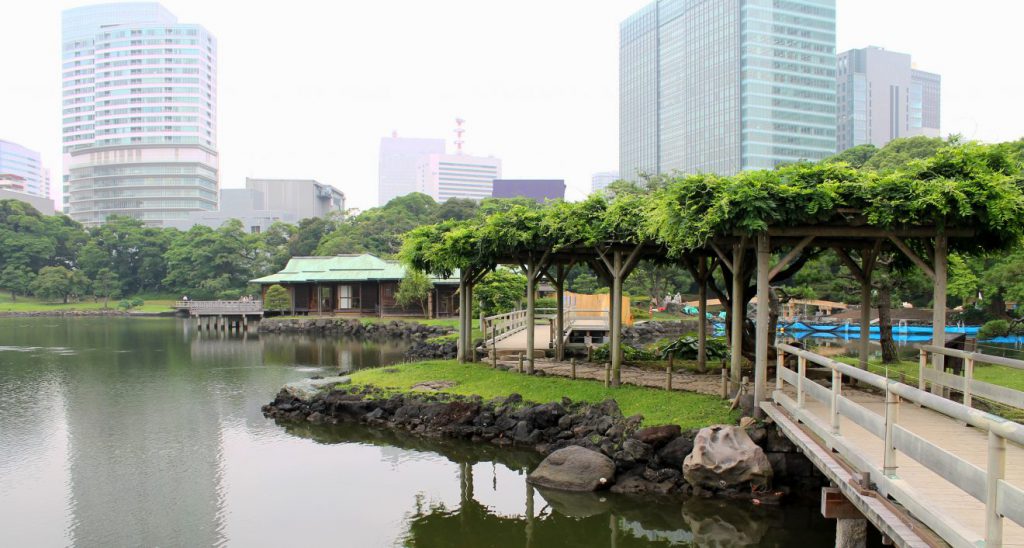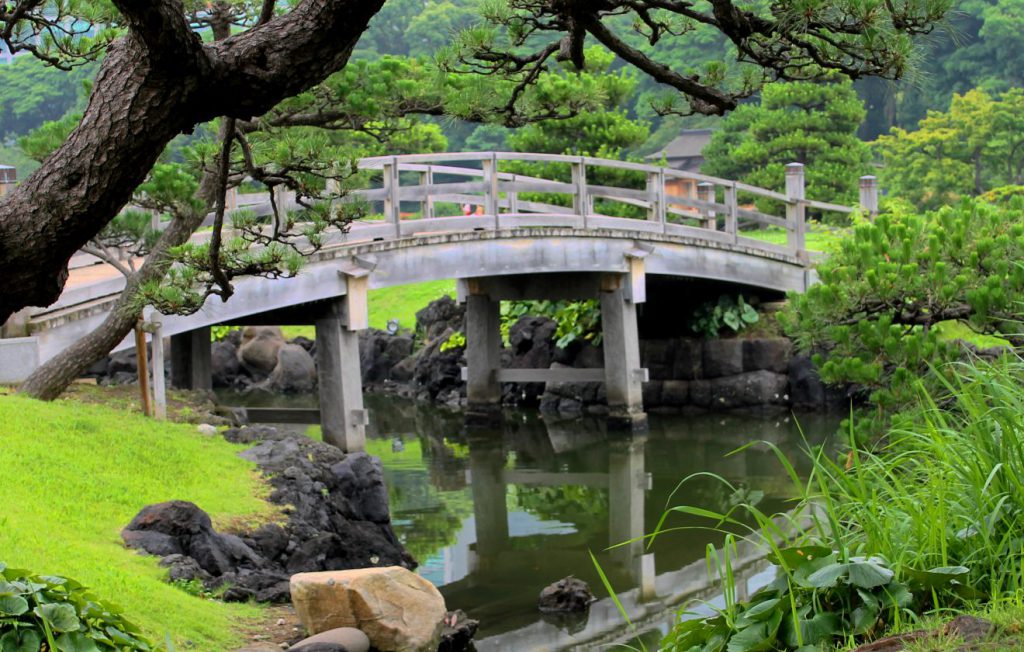 What do you think of these parks and gardens in Tokyo? Have you ever been to any of them? Are there any parks and gardens you think should be added to this list? Let me know in the comments below!
Are you ready to start planning your trip to Tokyo, Japan?
Get a FREE copy of A Dreamer's Guide to Trip Planning to get started!
Plus, don't forget to check and see if the Japan Rail Pass (JR Pass) is worth it for your trip!
Further Reading
---
Liked this article? Pin it to Pinterest!