There is so much to do in Arizona, it's hard to just visit one city and then return home. If you're going to make your way to Arizona, I highly recommend taking a week or two to travel around the state before heading back home, especially since most of the top attractions are only a few hours drive from each other. Keep reading to find out everything that should make it onto your Arizona road trip itinerary!
Disclaimer: This post contains affiliate links. Find more information about affiliate links on our policy page.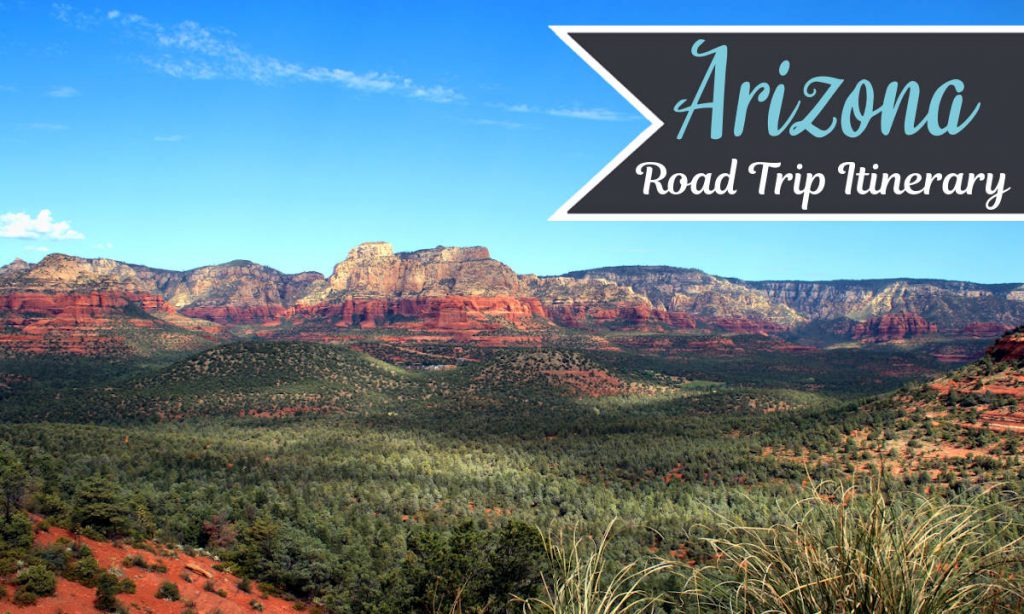 Arizona Road Trip Itinerary
Days 1-2: Travel/Page
Page is one of the lesser known cities in Arizona, but is home to not one but two famous photographic spots. The first is Horseshoe Bend, where the Colorado River wraps around the rocks of a 1,000 foot deep canyon in the shape of — you guessed it — a horseshoe. The second is the Upper and Lower Antelope Canyon. You may not recognize the name, but I'd hazards a guess if you saw a picture of it, you would say to yourself, "oh, I've seen photos of this before". The most expensive photo ever sold was actually taken in these canyons. They're famous for their beautiful light beams that peak through the top of the canyon to touch the ground.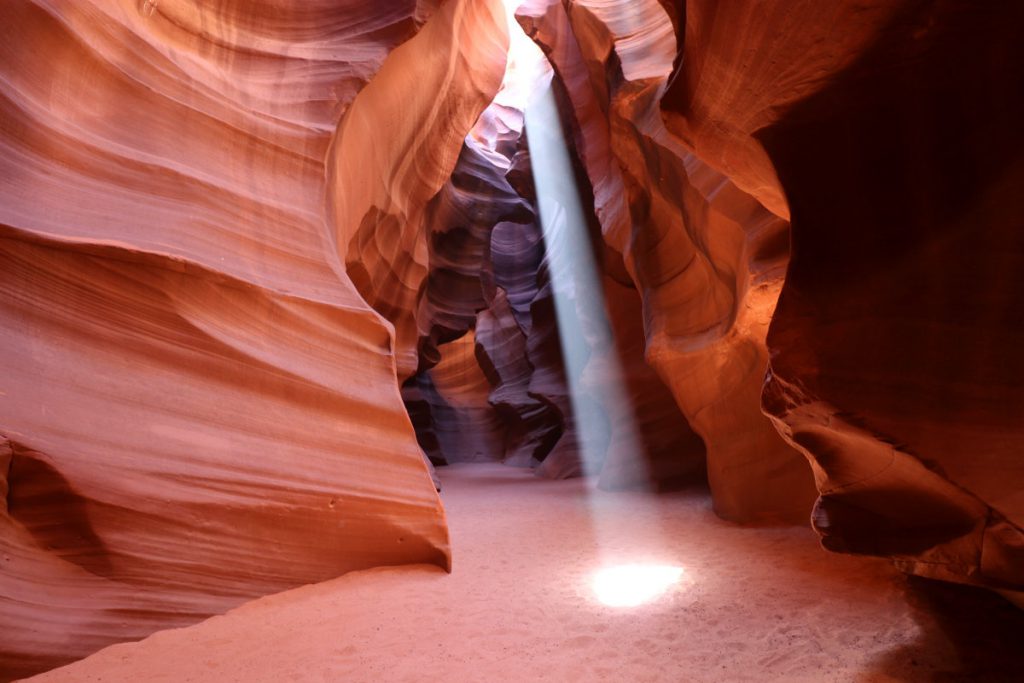 Days 3-5: Grand Canyon
No trip to Arizona would be complete without a stop at the Grand Canyon. Even if you've already been to the Grand Canyon, it's worth going back again. There's always new things to discover. Most first time visitors will head to the South Rim where there are lots of hotels and great views of the canyon. Return visitors will often head to the North Rim which is a bit more secluded and makes for a great get away.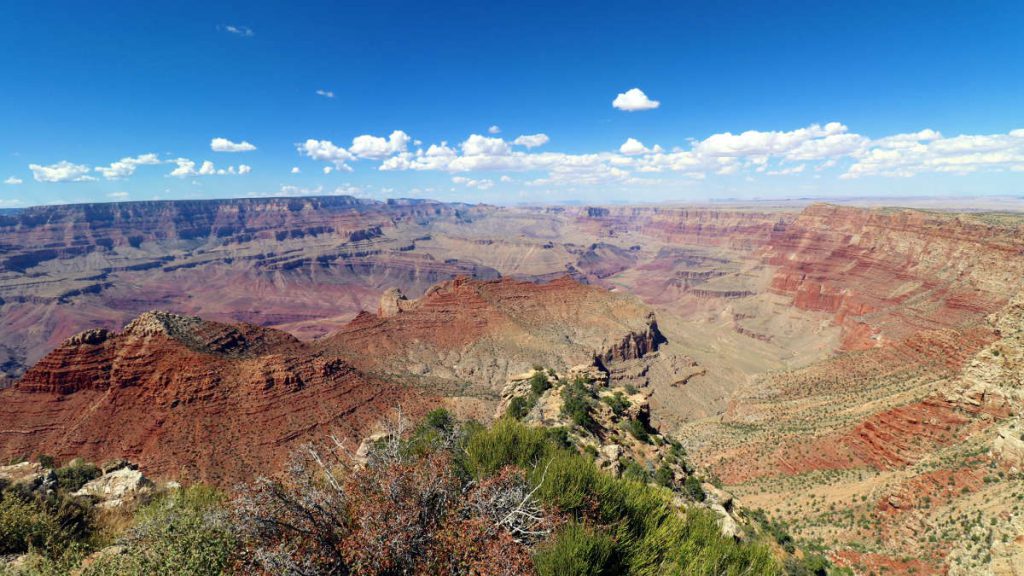 Days 6-9: Havasupai
This is another one of those places that you may have never heard of but likely have seen pictures of (it's a common screensaver photo for Windows computers and Smart TVs). It's most famous for Havasu Falls, known for its beautiful blue color. You'll need a permit to visit, which can be incredibly hard to come by. It's also an eight mile hike into the village where the lodge and campground is located (and the waterfall is two miles beyond that), so you'll definitely want to pack accordingly. However, it's an absolutely amazing place, and I highly recommend making the effort to visit.
If you are unable to work a visit to Havasupai into your Arizona road trip itinerary, I'd suggest checking out the west side of the Grand Canyon.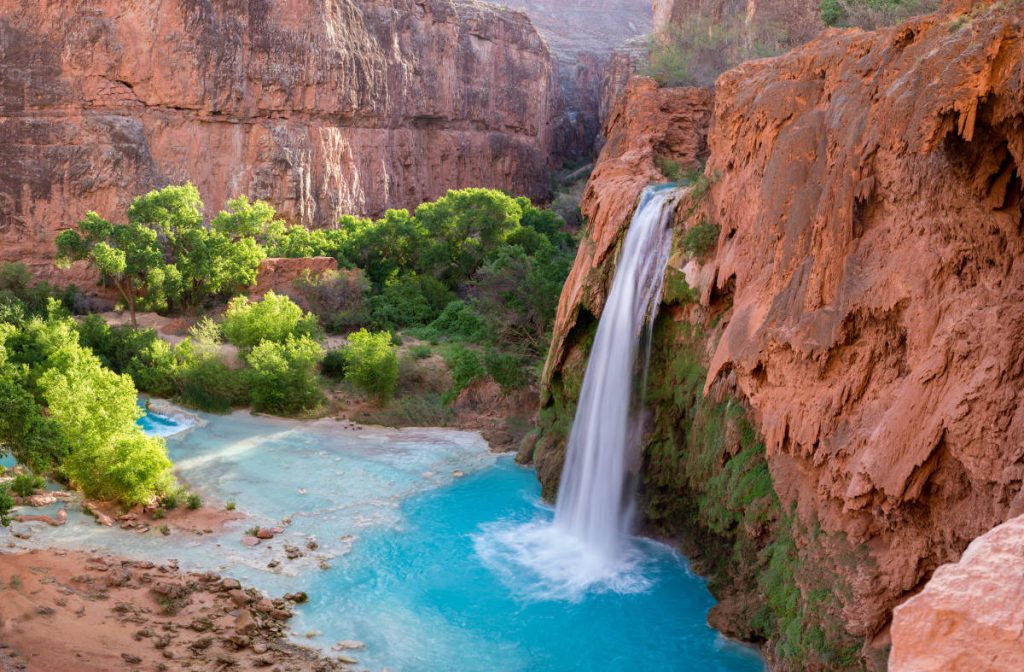 Day 10: Flagstaff
Flagstaff is home to a multitude of tourist attractions, meaning that it practically has something for everybody. Check out some of the pueblo ruins that were home to Anasazi and Sinagua Indians, hike Lava Flow Trail that runs along the foot of Sunset Crater Volcano National Monument, or my personal favorite, stargaze at Lowell Observatory.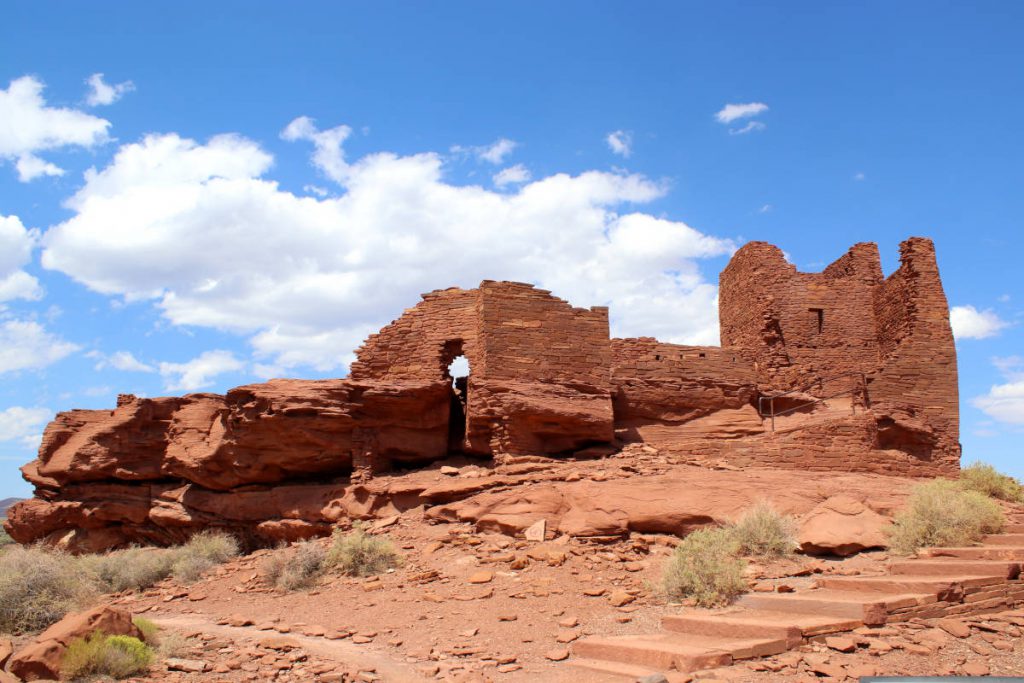 Days 11-12: Sedona
Sedona is known as red rock country, and has countless trails of all experience levels and lengths where you can get some spectacular views of the rock formations Sedona is famous for. Take a drive along Route 179 to check out the famous Cathedral Rock and Bell Rock structures, brave walking out onto Devil's Bridge, or relax in the river at Slide Rock State Park.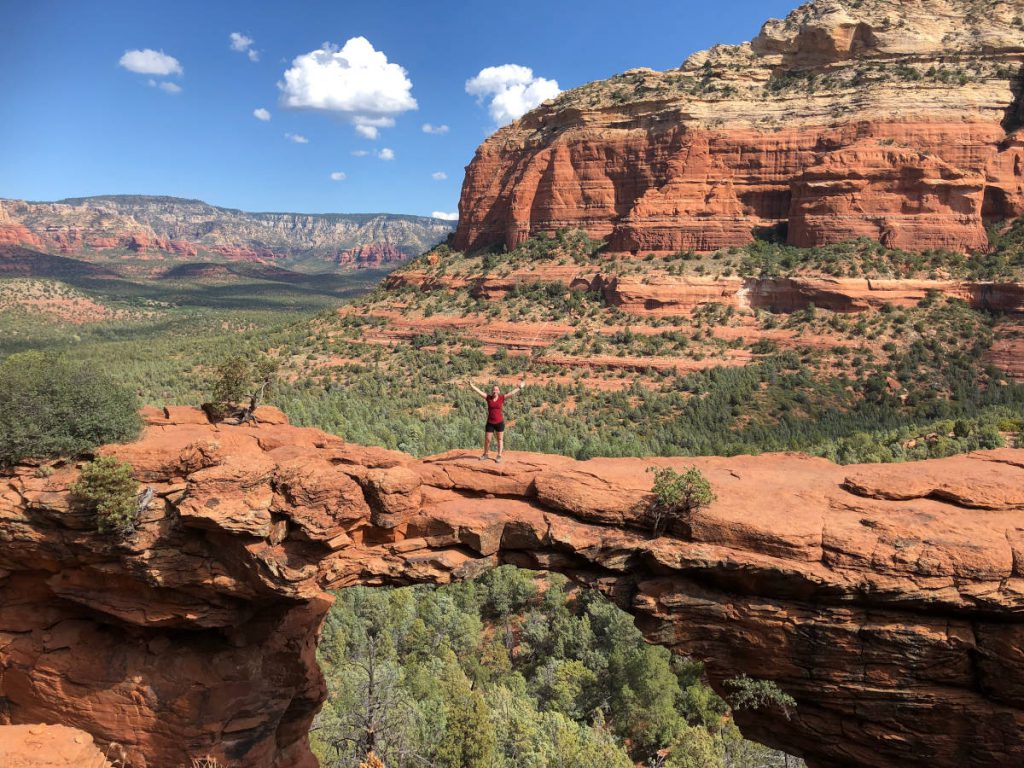 Days 13-14: Phoenix/Travel
Round out your Arizona road trip itinerary with a stop at Phoenix. If you're not worn out from hiking by this point in your Arizona itinerary, I suggest checking out Camel Back Mountain where you can get a great view of the city. Alternatively, if you've had enough hiking for your trip, I recommend checking out the architectural beauties of Arcosanti and Taliesin West. The Desert Botanical Garden involves some light walking, but would also be a good alternative.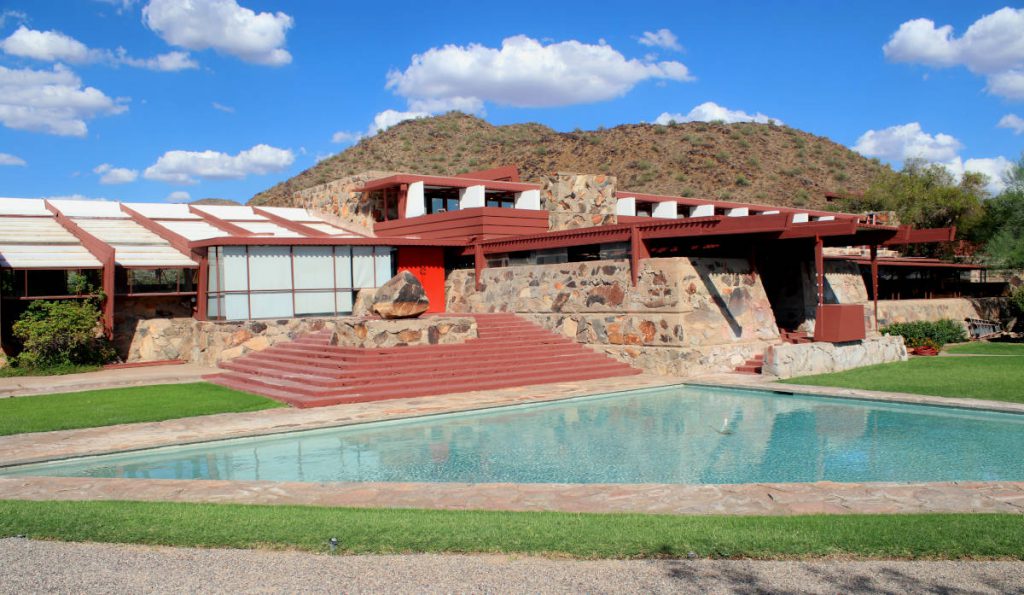 Where to Stay in Arizona
Page
Due to the popularity of the city and the limited hotel choices, Page will likely be one of the more expensive cities that you stay in (at least it was for us when we visited in August of 2019). You can stay in some really fancy hotels that give spectacular views of the area, but you'll get plenty of views throughout your adventures in Page. I'd recommend saving the money. Instead, check out La Quinta by Wyndham Page at Lake Powell. Everything is recently new and is in amazing condition. It's definitely been one of the nicest budget hotels I've stayed in.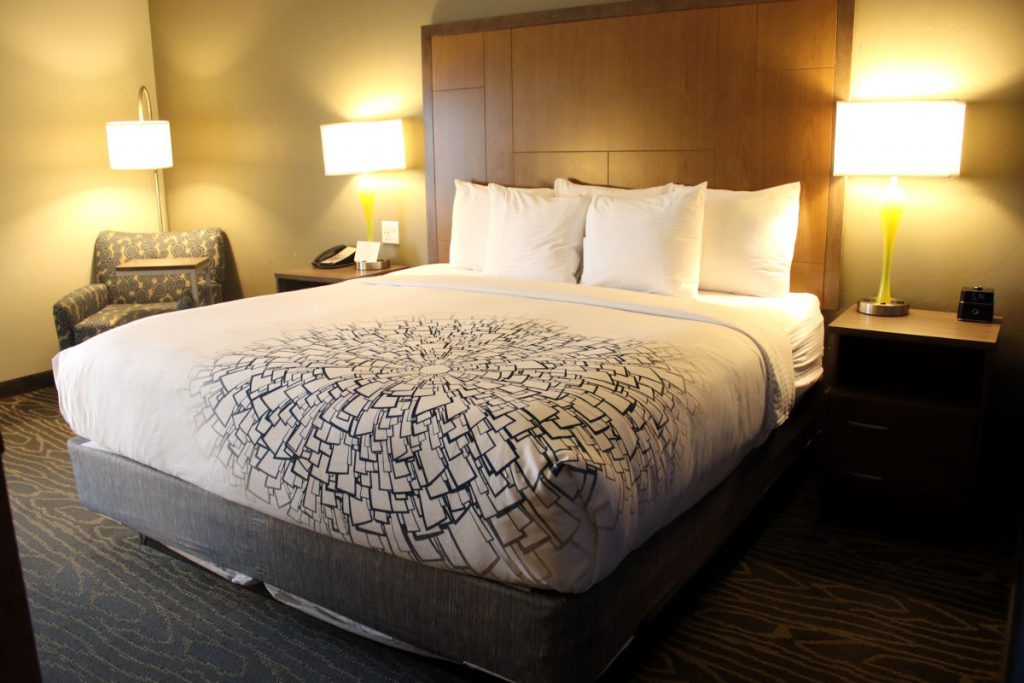 Grand Canyon
If you can afford it, I recommend staying in the Grand Canyon Village. The hotels in the village are a bit more expensive than if you were to stay outside the village, and are really expensive if you want rooms with air conditioning, but convenience makes it well worth the money. Most activities at the Grand Canyon you'll want to start super early in the day in order to beat the heat, which is much easier to do if you only have a 5 minute walk to get to your activities instead of a half hour drive.
We chose to stay at Bright Angel Lodge. It was one of the cheaper hotel options, and although it didn't have air conditioning, it was right in front of the Bright Angel trail head, which allowed us to get up early and start our hike without having to sacrifice sleep — which is super important for such a physically intensive Arizona road trip itinerary.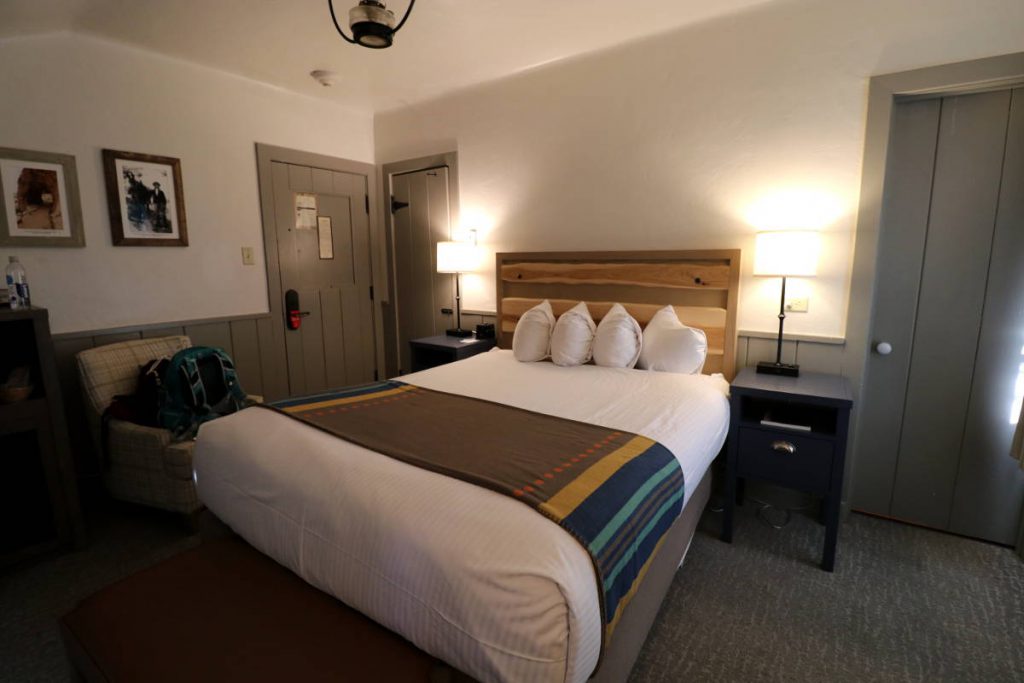 Havasupai
In Havasupai, you have two sleeping options: the lodge in the village or the campground.
Reservations for the lodge typically become available June 1st for the entire following year (although definitely make sure to check their website to make sure they don't change this process). This means that if you want to visit Havasupai in 2022, you can make your reservation beginning June 1st 2021. And yes, I definitely recommend making your reservation the day that reservations open, because they fill up for the entire year very fast.
Campground reservations typically open February 1st of the same year — so campground reservations for 2022 will open February 1st, 2022. When we booked in 2019, campground reservations for the entire year sold out within hours of opening.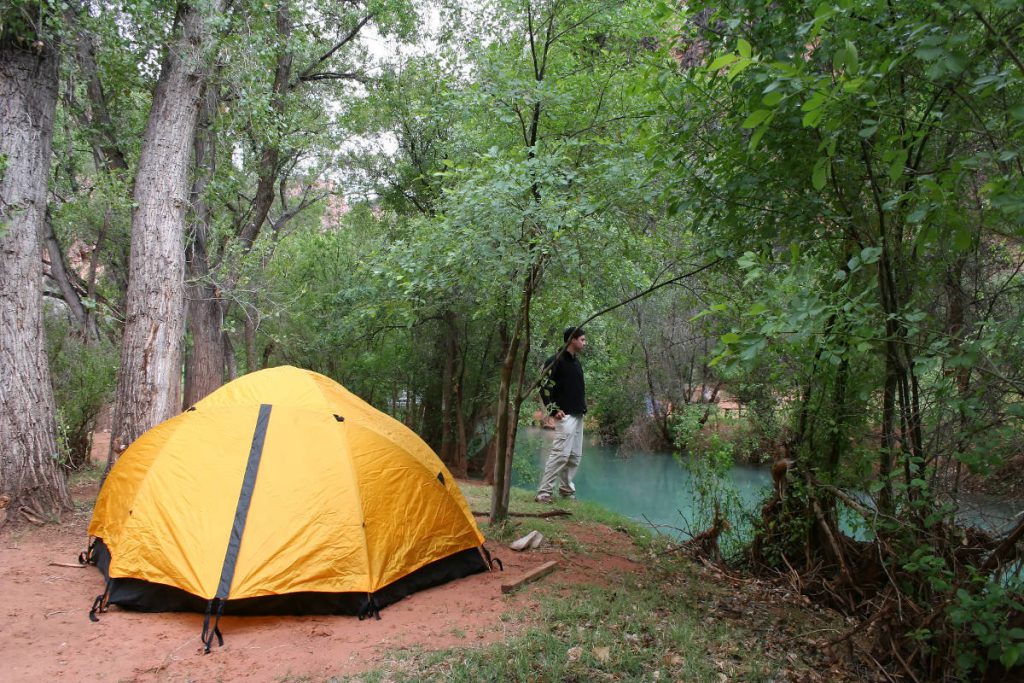 Flagstaff
We chose to stay at Comfort Inn Lucky Lane in Flagstaff. It's not mind-blowingly amazing, but it's clean and cozy (which is all I ever really ask for out of hotels). The rooms may be a bit small if you're bringing lots of luggage, but one of the primary perks of this hotels is that it partners with Lowell Observatory which means that you can get a discount on tickets if you purchase them at the front desk in the hotel lobby.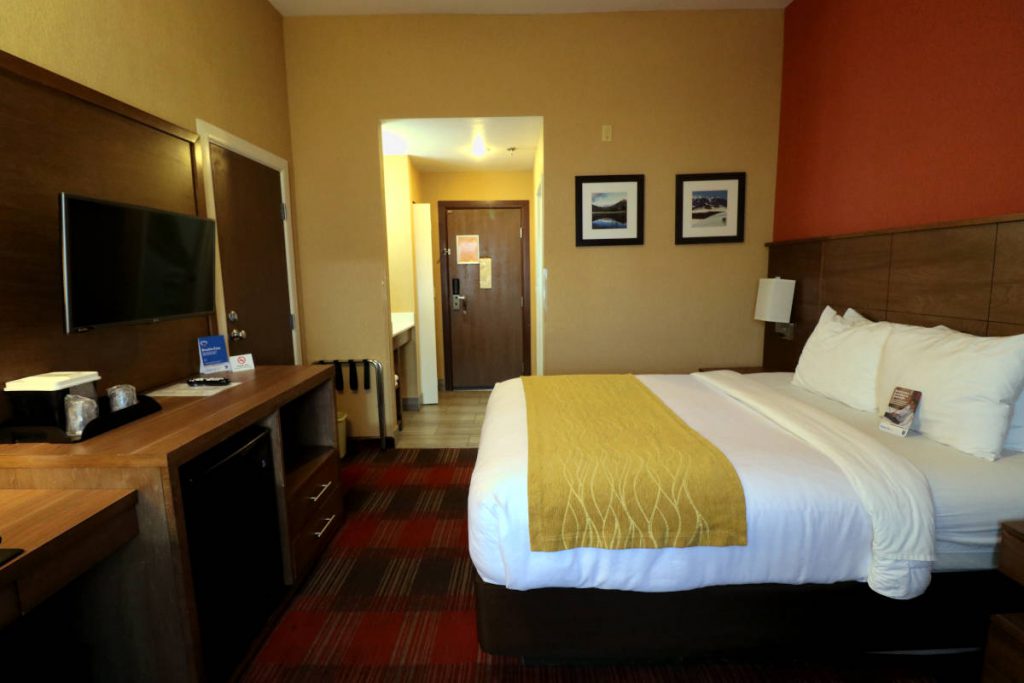 Sedona
Hotels can book up a bit fast in Sedona, so I definitely recommend booking this hotel sooner rather than later. It's also an area where I would recommend maybe splurging a bit more than usual on hotels. Sedona has some absolutely beautiful views, some of which you can enjoy right from your hotel room.
Unfortunately, we didn't have too many options left when we got around to book our Sedona Hotel, but we were still able to get a nice apartment-style hotel room at Sedona Springs Resort, which allowed us to save some money on food.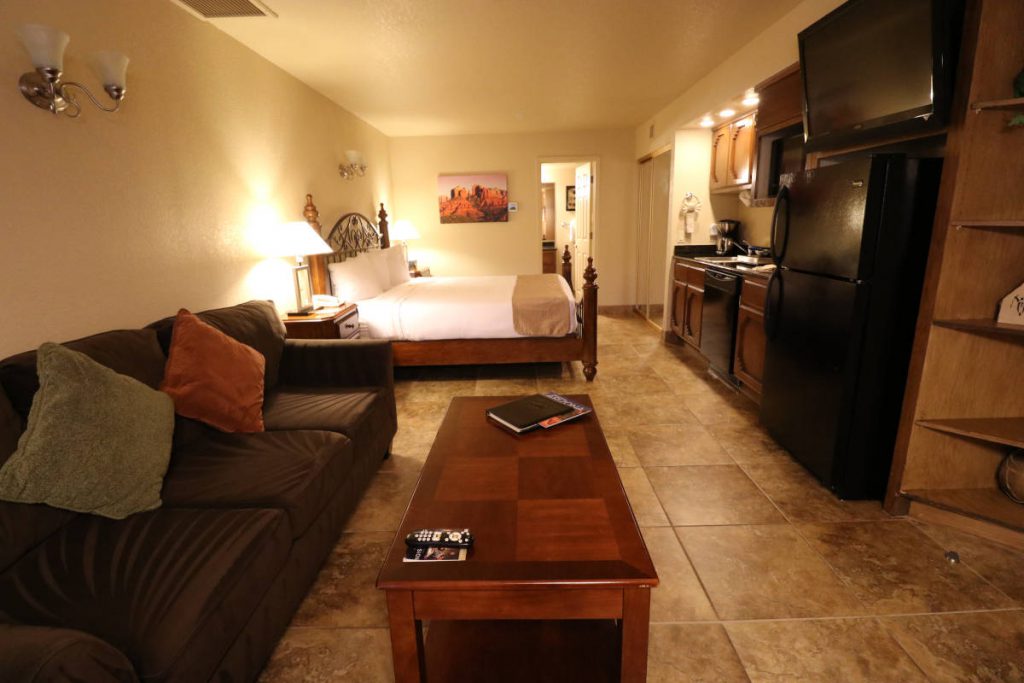 Phoenix
I'll admit, I became a big fan of La Quinta hotels after my Arizona road trip. I was vaguely aware of the hotel chain, but in my hotel research during our trip planning, I found several nice ones online, and they did not disappoint. Phoenix was another city where we decided to go with a La Quinta hotel – La Quinta by Wyndham Phoenix Chandler – and would definitely recommend it to future travelers.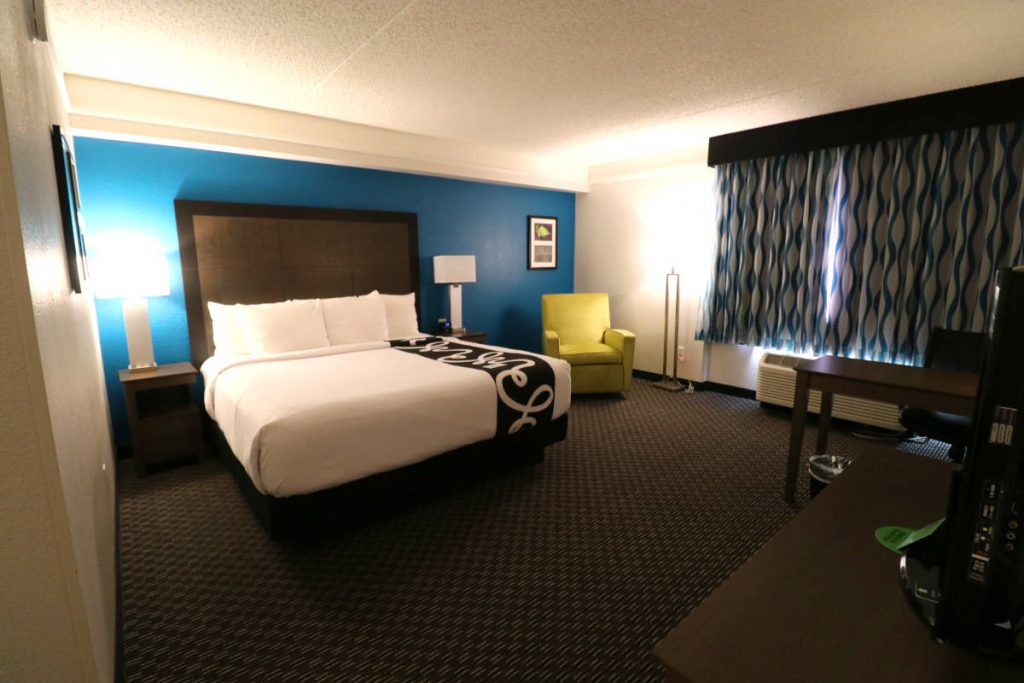 Best Vehicles for Arizona Road Trips
Really, any type of vehicle would work just fine for a road trip through Arizona. If you are driving to Arizona in your family 4-door fuel-efficient sedan, it will work just fine. However, if you are choosing to rent a car, I'd recommend at least considering a high-clearance vehicle (think SUVs and trucks).
There aren't any places on this itinerary that are inaccessible by car. However, some places will be easier to get to if you have a high clearance vehicle. For example, the parking area for the start of the hike to Devil's Bridge is really only accessible to high clearance vehicles. If you have a regular car, you'll have to park at the Mescal / Chuckwagon trailhead and hike part of that trail before you reach the start of the Devil's Bridge trail (making the round trip hike about 4.2 miles instead of 2 miles).
Liked this article? Pin it to Pinterest!