Flagstaff, AZ is relatively well-known, so I'm not sure that I would call it a "hidden-gem" per se, but I do think it tends to get overshadowed by the nearby Grand Canyon and red rocks of Sedona. It's hiking trails may not compete, but it's well preserved pueblo ruins and observatory definitely make it worth a stop along an Arizona road trip. Keep reading to find out what to do with a weekend in flagstaff and where to stay while you're there!
Disclaimer: This post contains affiliate links. Find more information about affiliate links on our policy page.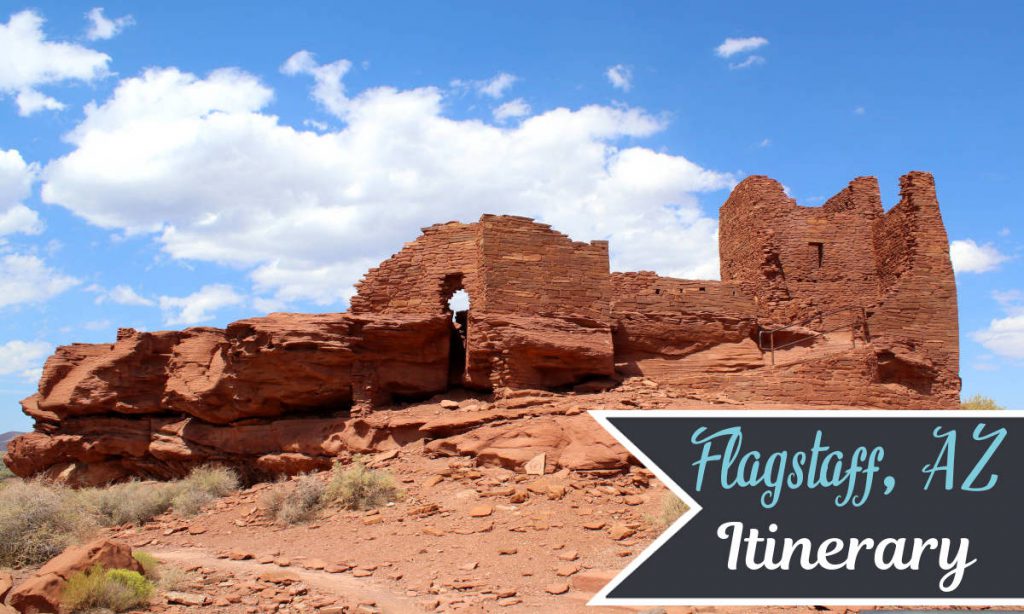 Jump to:
Flagstaff Weekend Itinerary
Day 1: National Parks and Monuments
Sunset Crater
Sunset Crater Volcano National Monument consists of several cinder cones (cylindrical shaped hills that form after lava eruptions), the most famous of which is Sunset Crater. Unfortunately you can't climb to the top (the path to the top was closed in the 1970's to prevent erosion), but you can hike the 1 mile Lava Flow Trail that runs along the foot of the volcano. Also right down the road is the A'a trail, a 0.2 mile trail that takes you through a field of cooled and hardened lava.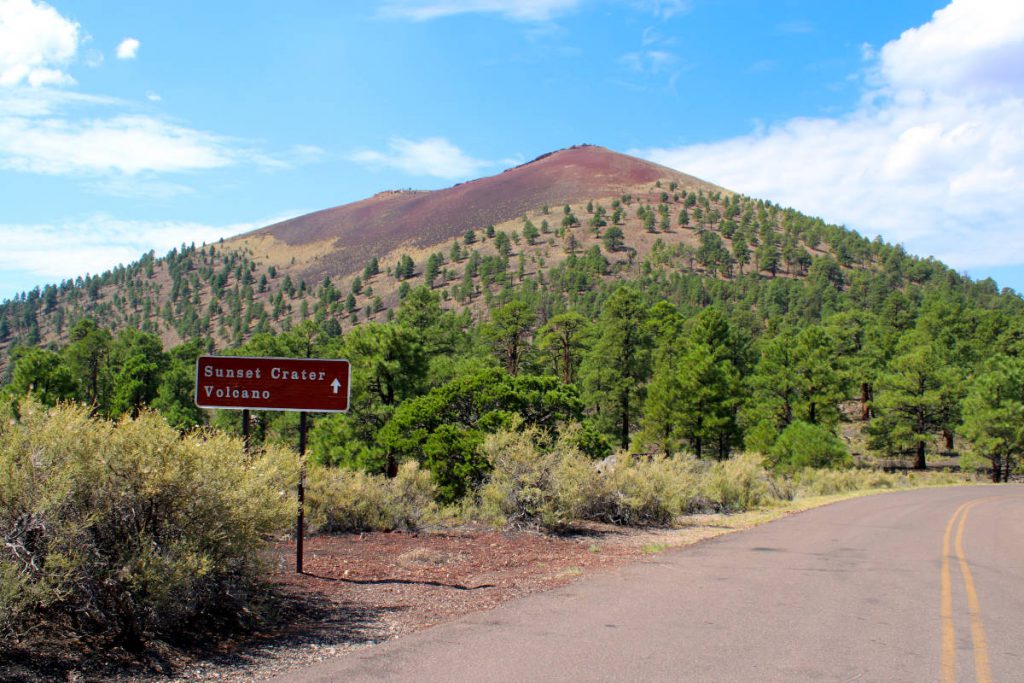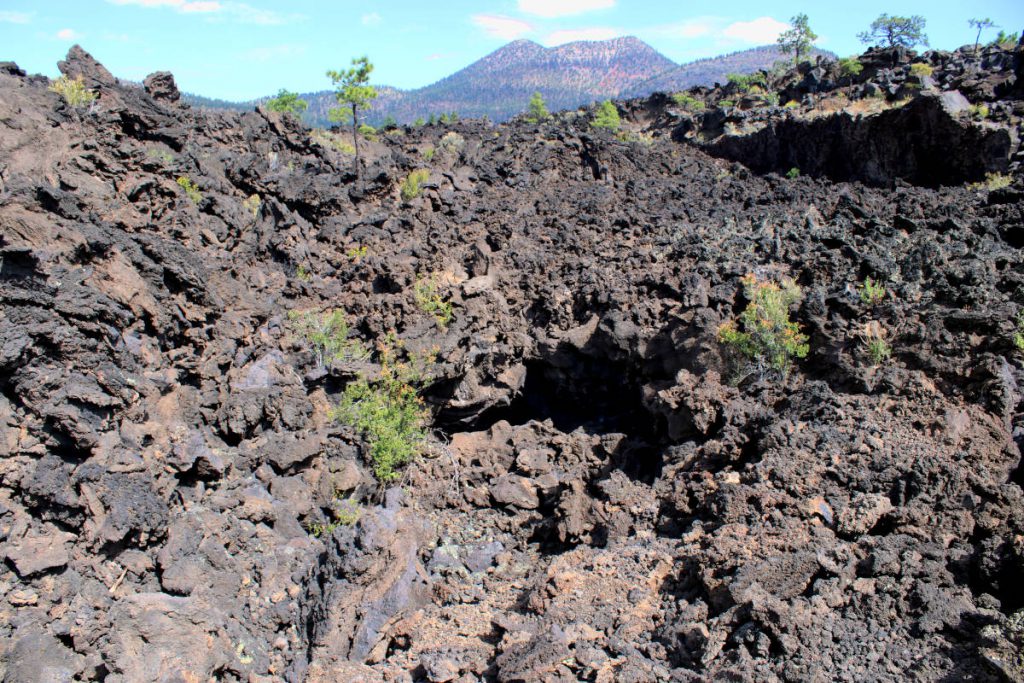 Wupatki Monument
The Wupatki National Monument is just down the road from the Sunset Crater Volcano National Monument and is covered by the same admission fee you'll pay to visit Sunset Crater, so it's worth the visit. Honestly, I thought it was even cooler than Sunset Crater, so it's definitely worth the visit.
The area consists of several pueblos home to Anasazi and Sinagua Indians. There are hundreds of pueblos ruins across this area, but only five are open to the public: Wupatki, Wukoki, Lomaki, Citadel and Nalakihu. In my opinion, they're all worth visiting, but if you find yourself short on time, then at least visit Wukoki and Wupatki. Those were probably my favorite.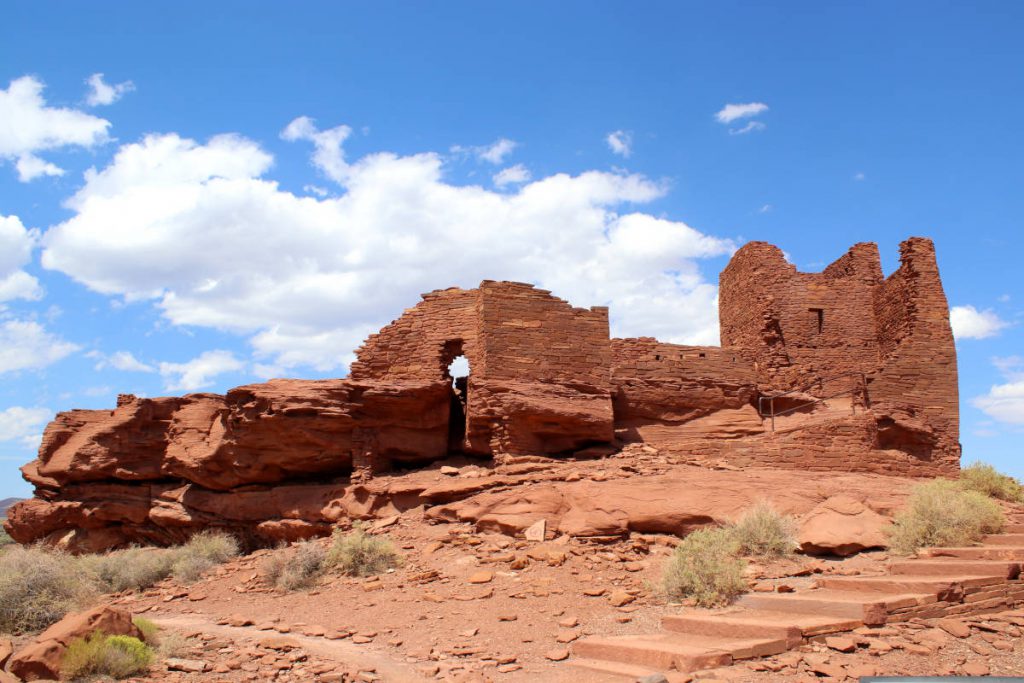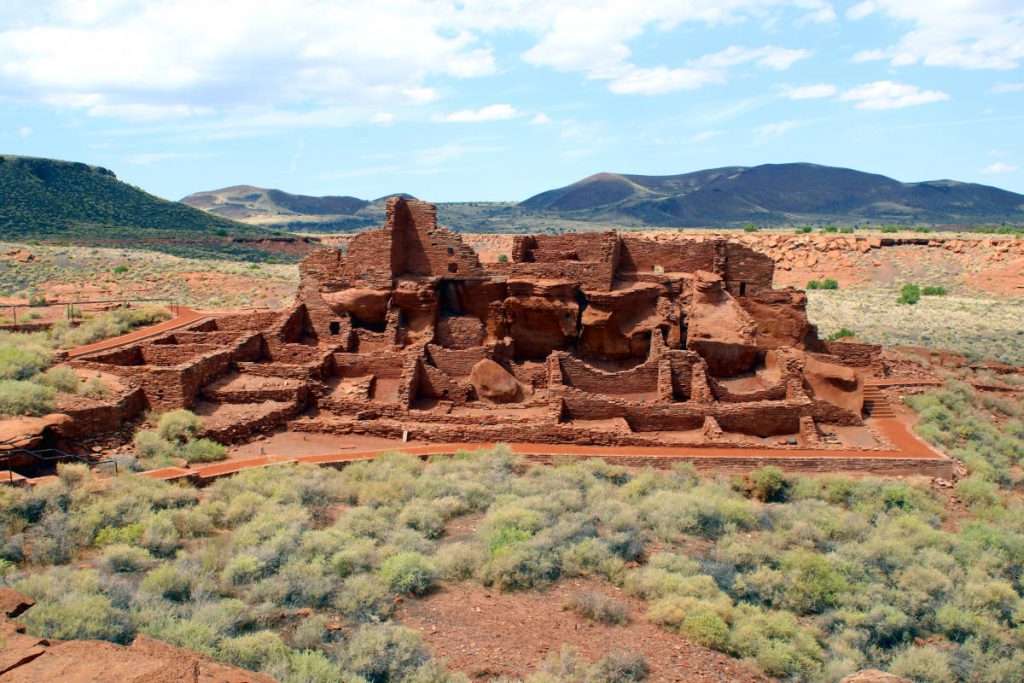 Walnut Canyon
We had originally planned to make it to Walnut Canyon while we were in Flagstaff, but unfortunately after all the hiking we did at Havasu Falls, we really weren't up for more hiking. However, I definitely recommend checking it out if you're not wore out yet. The 1 mile trail through the canyon will lead you past 25 cliff dwellings and pueblos.
Day 2: Exploring and Lowell Observatory
To be perfectly honest, when we were in Flagstaff we actually spent most of this day at the Lowell Observatory and, while we ended up absolutely loving the observatory, we were a bit disappointed by some of the earlier shows. For future travelers, I recommend checking out some of the other things Flagstaff has to offer and getting to the observatory just a bit before 5PM. Personally, I would probably choose to check out the Flagstaff Extreme Adventure Course. I did something similar in Orlando and had a blast. If obstacle courses aren't your style, walking around downtown Flagstaff would also be a great option.
Once you arrive at the Lowell Observatory, make sure to catch the Wonders of our Solar System presentation at 5PM. During this presentation we got to learn all sorts of fun facts about the various planets in our solar system. Plus, it was a real eye opener to see how big our sun really is.
When that was over, we scurried over to the Rotunda to catch the Canals of Mars presentation. The speaker was good, and the presentation was done one a sphere like projector that actually looked like a planet, which was pretty cool. In this presentation, she briefly went over the various theories about possible life on Mars and how each of them was eventually debunked through the various exploration missions.
After the Canals of Mars presentation we grabbed some dinner and checked out the gift shop before catching the Stars and Galaxies presentation at 8PM. This presentation focused on the bigger picture. It went over how stars were formed as well as the life cycle of stars. Plus, it talked about the different types of galaxies and how most were moving away from us but some were moving towards us. I personally thought it was super interesting and cool, but I think my mom was a little bored.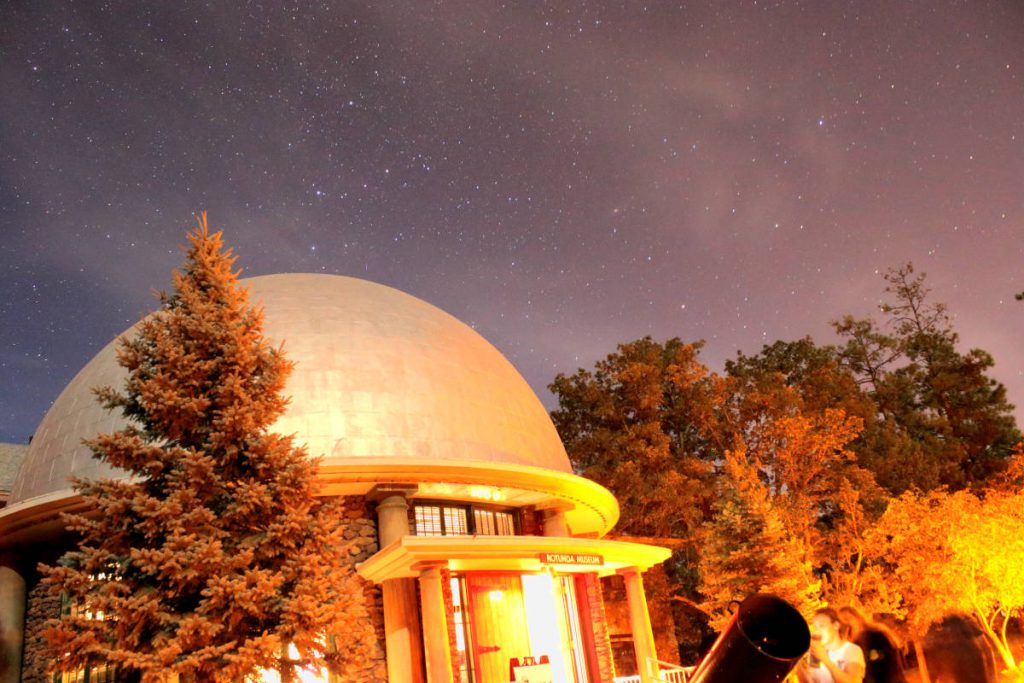 After the presentations, we explored the campus, making our way to the various telescopes they had open for viewing. The first was a somewhat portable (but still stupid expensive looking) telescope outside the Rotunda. They would point it at something in particular, let everybody look at it and then point it at something else for people to look at. When we first got there, they had the telescope pointed at Saturn. It was cool because, even though it was still a bit small, you could clearly see the planet and it's rings. After that, they pointed the telescope at the Andromeda Galaxy, the one galaxy that is actually moving towards us instead of away from us.
What was also really cool was that there were a few staff members also standing nearby that would have these fancy green lasers that they could use to actually point at the sky. They would use these lasers to point out different constellations that could be seen with the naked eye. With the help of one of these staff members, I was also able to locate the Andromeda Galaxy. I couldn't really see it with my naked eye, but with the staff member's help, I was able to find it in my DSLR camera and after a ridiculous amount of trial and error, get a decent picture of it, which I thought was absolutely mind blowing. My picture of it looked almost exactly how it had looked when I looked at it through the telescope. How cool is that?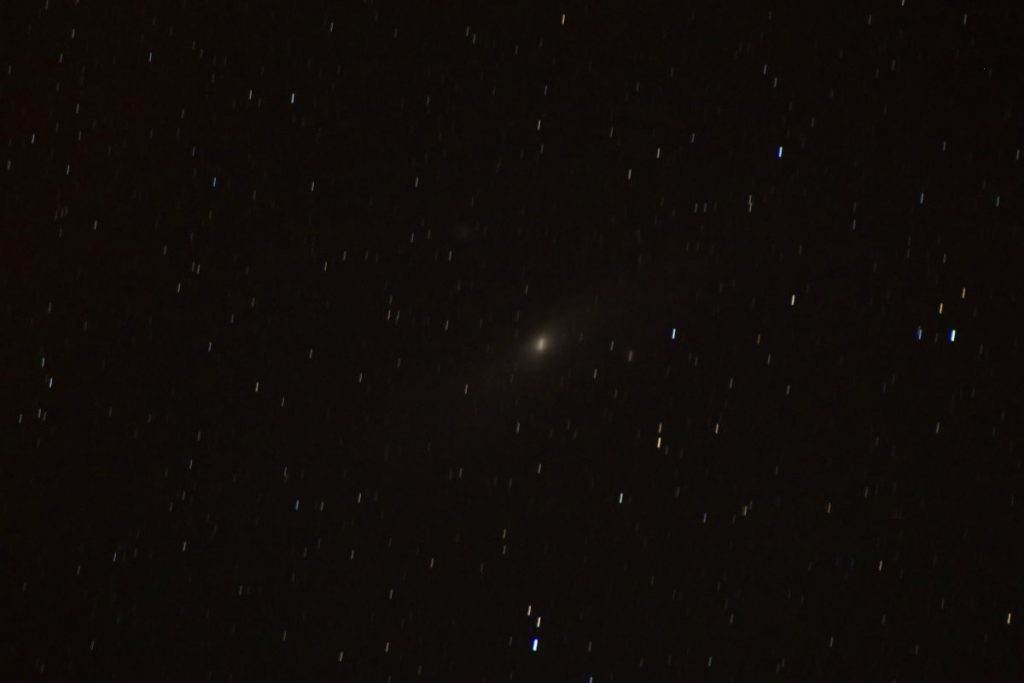 Lastly, we stopped by the two other telescopes. The McAllistar telescope was also pointed at Saturn, but this one was a little bit more centered, allowing us to really get a better look at it. The Clark telescope was pointed at M-15, which is a cluster is stars. That was also pretty cool being able to see so many stars sort of bunched together in a small area.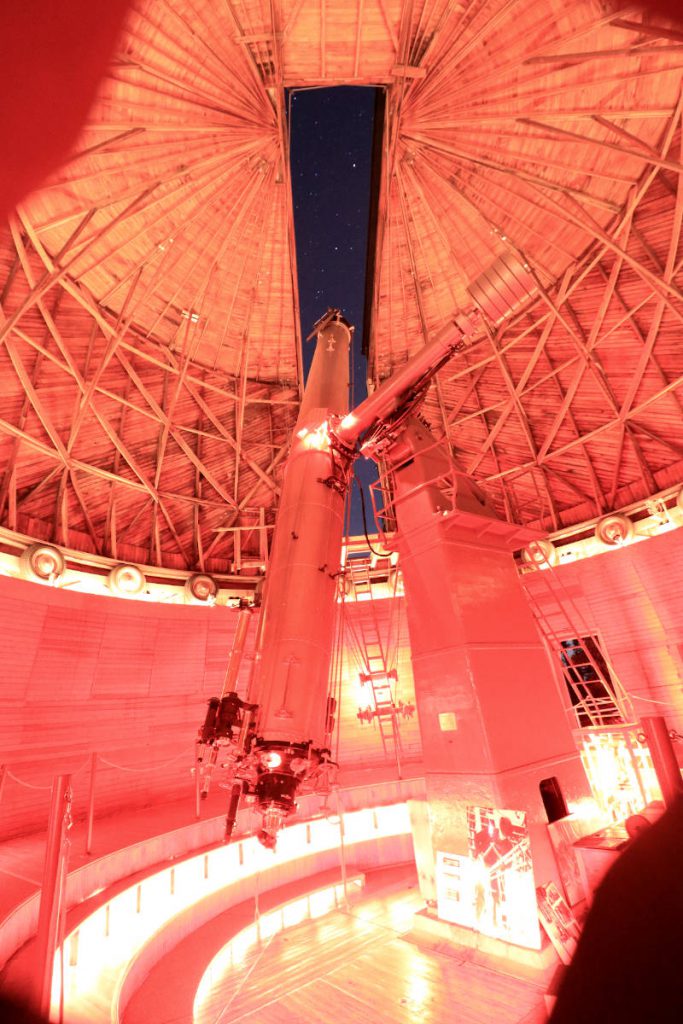 Where to Stay in Flagstaff
We chose to stay at the Comfort Inn Lucky Lane and would definitely recommend it for future travelers. The only downside is that it was a bit small. The bathroom was really narrow, and there wasn't a lot of space between the bed and walls. It's not that big of a deal, but it's a bit rough if you have a lot of luggage. Overall though, the hotel was nice, clean, and cozy. Plus, it's one of the hotels that partners with Lowell Observatory, so you can get a discount on tickets for the observatory if you purchase them at the front desk in the hotel lobby.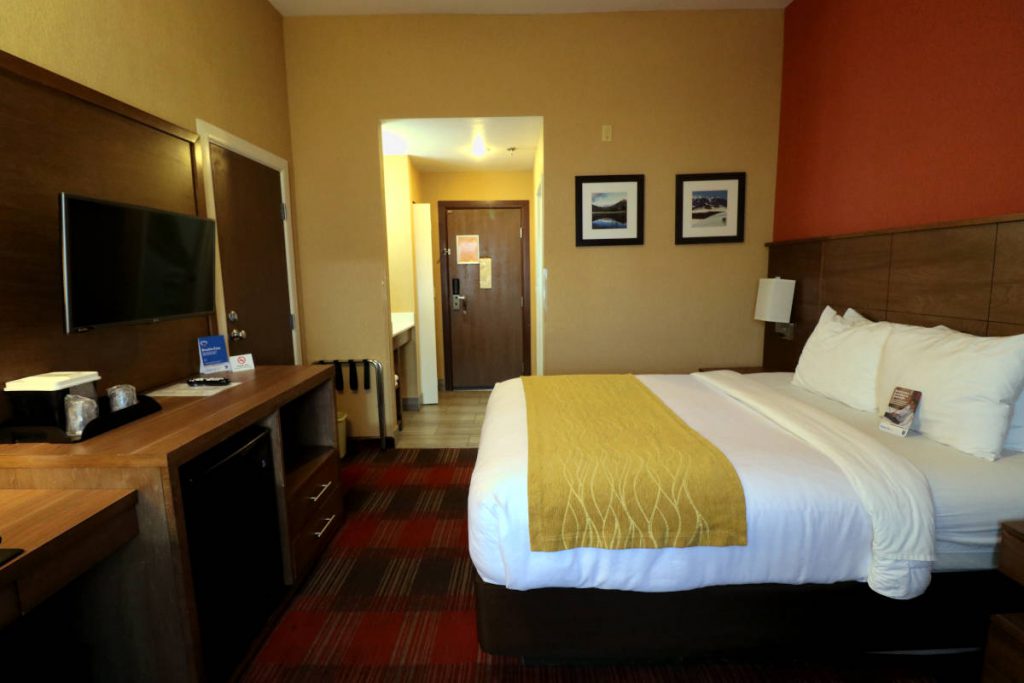 Liked this article? Pin it to Pinterest!