Growing up, I would always watch the ball drop on TV on New Year's Eve. I would see the crazy crowd of people in Times Square all wearing their New Year's glasses and partying the night away. Despite what others might think, I thought it would be so cool to be in Times Square and experience the ball drop in person. I was so excited when I finally got the chance to go! However, going to New York City to see the ball drop definitely takes some preparation. Here are my thoughts on spending New Year's in New York.
Don't Plan on Doing a Lot of Sightseeing in Midtown
My boyfriend and I decided to arrive in New York the day before New Year's Eve that way we could do some sightseeing. We had both been to NYC before, but there were still some things that we wanted to do that we hadn't been able to do the previous time we were there. However, we quickly found that everything was packed.
When doing my research for visiting the Top of the Rock (the observatory in the Rockefeller Center), I heard many people say they bought tickets and were able to head straight up. Worst case scenario, they had to wait an hour or two. When we went, they were completely sold out, and were beginning to sell out for the next day as well. We also decided not to spend much time in the Lego store. The store had reach maximum capacity, meaning there was a line of people just waiting to get inside the store, let alone find what they wanted and pay for it at the register!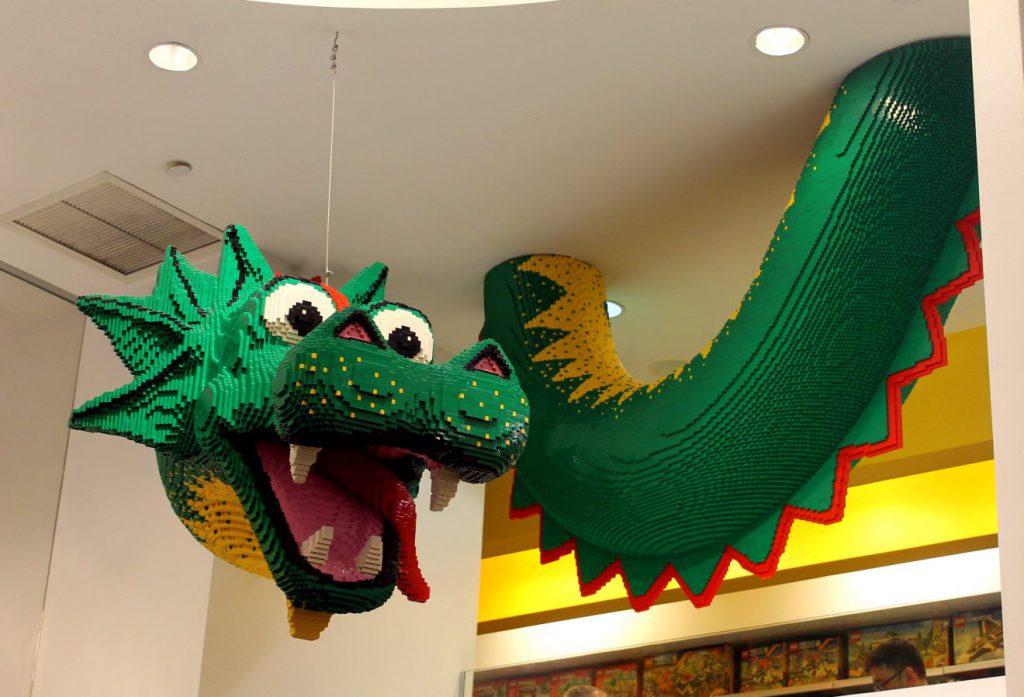 The area around The Rink at Rockefeller was absolute madness. The entire street was full of people, and you really had to push just to make your way through the area. I had expected to deal with that kind of crowd on New Year's Eve in Times Square, but not just on a regular street the day before.
See all those people in the background around the ice skating rink? Good luck walking through there. Proper New York City sidewalk etiquette just gets thrown out the window!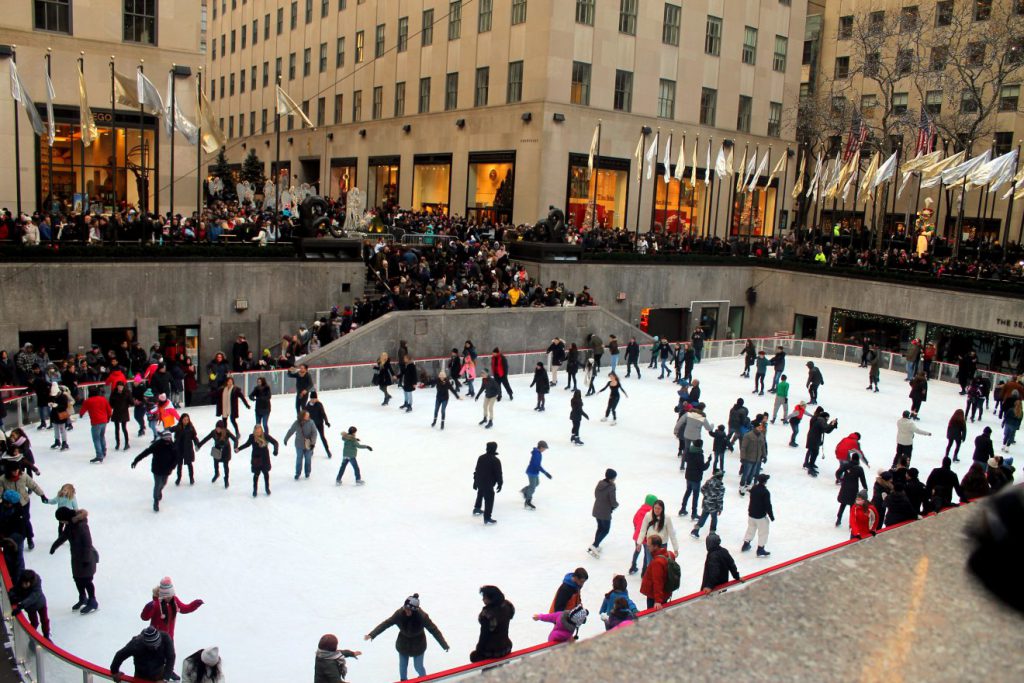 However, the other parts of Manhattan weren't bad at all. We were able to walk around Little Italy and Central Park without any issues. You could also consider taking a tour of the United Nations Headquarters or check out some of the best coffee shops in New York!
If you plan on visiting New York City for more than just New Year's Eve, you can explore the city for relatively cheap! Just make sure you do some research on New York's subway system, as it can be pretty hard to navigate if you're not familiar with the area.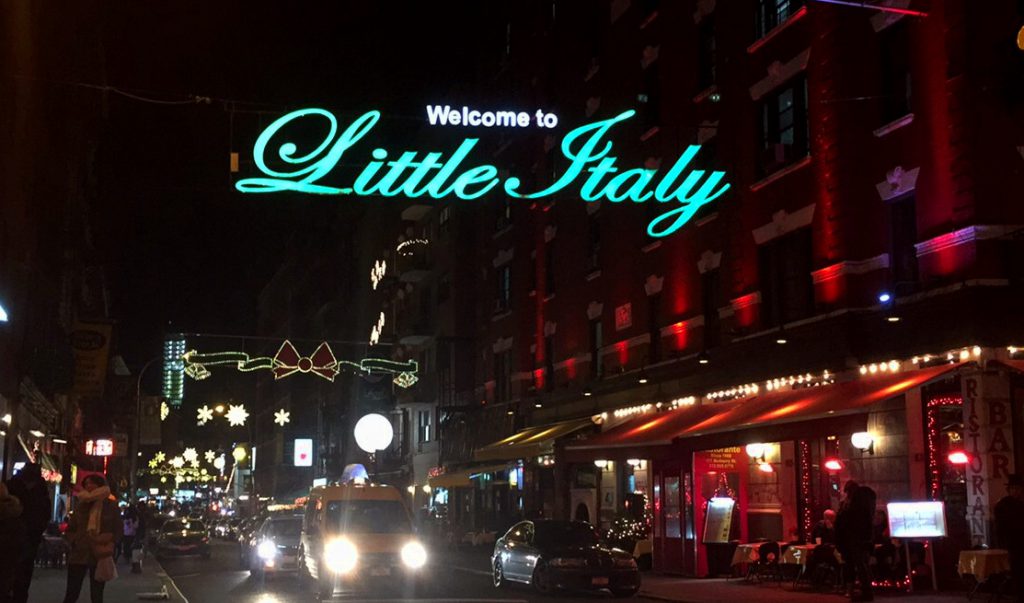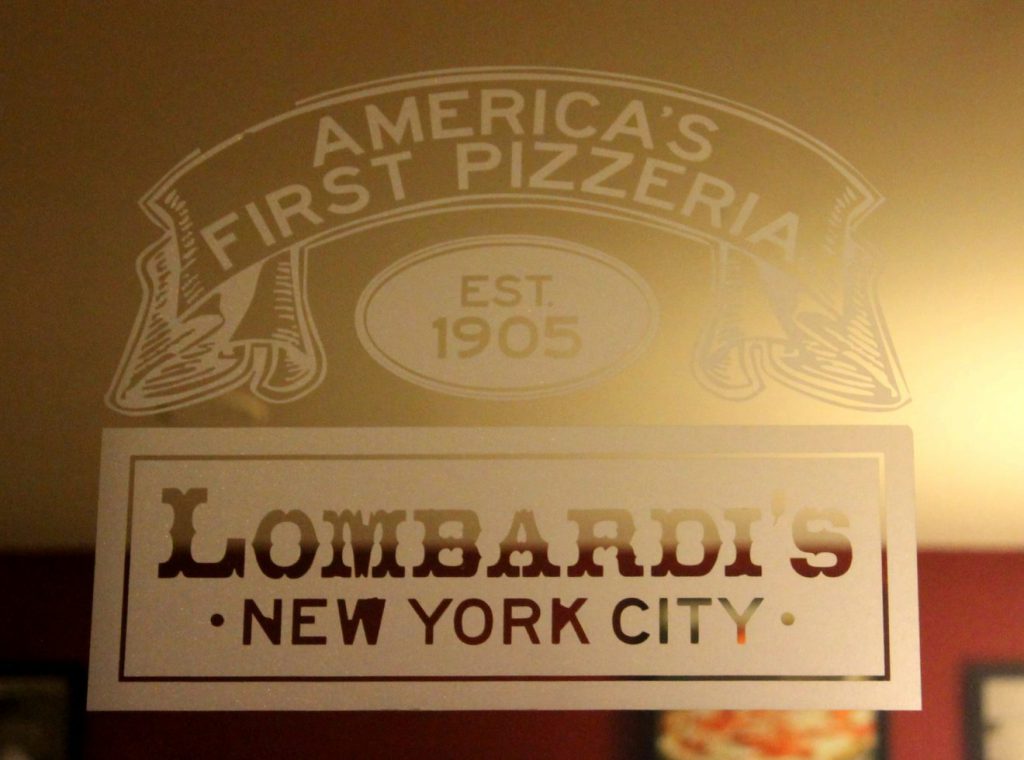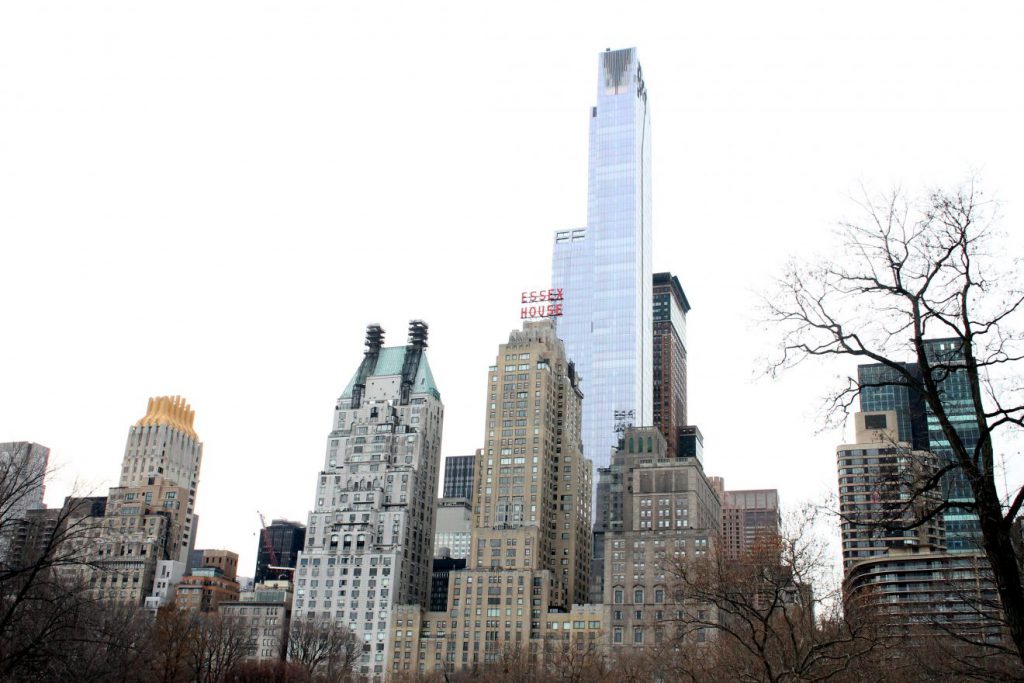 It's Free to Watch – You Don't Need Tickets
There are many private parties held during New Year's that may cost, but if you intend to go and stand in the streets for the ball drop, it's completely free. Be wary of anybody who says otherwise. The Times Square website warns against people who try to sell "all access passes" or "counterfeit tickets."
Get to Times Square Earlier Than You Would Think
Me being a big photography lover, I of course wanted to get some good pictures of the ball drop, but my zoom lens has its limits. I didn't necessarily want to be right up front for the ball drop, but I wanted to have a pretty decent spot. The official event doesn't start until 6pm, but plan on getting there much sooner than that. We got to Times Square around 1:30pm and were far from being the first ones there.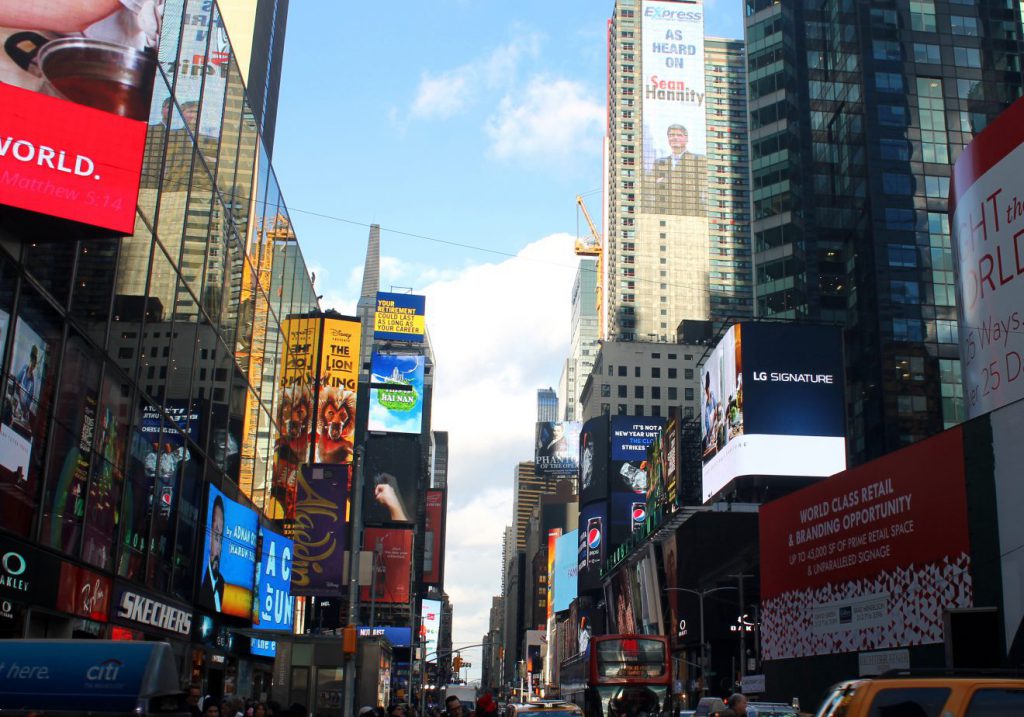 Be Prepared to Go Through Security
Before you can get into the official viewing area, you'll have to go through security. This was the only part of the experience that was actually chaotic. When we made it to time square, we stood around waiting with everybody else for the security checkpoints to open up. When they finally did open, there was a mad rush for them and quite a bit of pushing and shoving. However, once you actually made it through the gates, things were perfectly fine. When we finally made it to what was going to be our spot for the evening, I was pleasantly surprised to find that I had room to actually sit down, and if I was lucky, I could even stretch my legs out.
Know that you will not be able to bring certain items such as book bags and umbrellas into the event. However, I had a drawstring bag with me and the police officer I spoke to said that my bag was okay. I just had to let him search it before I was allowed through.
Also, no alcohol is permitted. This may sound like a bummer, because who doesn't allow alcohol on New Year's Eve? Trust me, you wouldn't want to bring alcohol in when you've got almost a 12 hour wait ahead of you. That brings me to my next point…
There Are No Restrooms and No Food Vendors
That's right. NO RESTROOMS. There are no porta potties and you cannot go into any of the  nearby establishments to use their restrooms (hence why drinks like alcohol would be a bad idea). In anticipation for this, my boyfriend and I cut off all liquids the night before.
Not surprisingly, if you move, you will lose your spot. That means you can't go get food at one of the nearby restaurants, and there won't be any vendors inside the event.
There were some people outside the barricades near where my boyfriend and I were standing who were offering to do runs to McDonalds for a fee. However, they weren't officially with the event or anything. I think they were just some people who had learned to take advantage of an opportunity, and I can't promise they'll be there next time.
What to Wear
My boyfriend and I really lucked out. When we went, the coldest it got was 31°F (~0°C). Also, we were towards the center of the crowd, so we were shielded from a majority of the wind that blew between the buildings. Still, I would be prepare for the worst.
Wears LOTS of layers. I'm always cold, no matter what the temperature outside, so I wore 3 shirts, a sweater, and a heavy winter jacket. For bottoms, I wore a pair of leggings underneath my jeans, and even wore a pair of sweatpants overtop of that! I also wore a hat and gloves, and periodically stole my boyfriend's scarf.
Even my boyfriend, who loves the cold weather, bundled up a bit. He chose to wear a version of thermals underneath his jeans and shirt. Other than that though, he just wore a winter coat and a scarf.
And of course, don't forget to pick up a pair of New Year's glasses from a nearby vendor!
What to Bring With You
The two main things I suggest packing are snacks (for the reasons mentioned above) and a heavy duty portable charger. We had a 12 hour wait ahead of us, and our phones were going to be our main form of entertainment, so I wanted to make sure we would be able to keep them charged. I decided to get a portable charger that would be able to charge my iPhone 6 up to 6 times before the portable battery died. Plus, it had two USB ports, meaning my boyfriend and I could charge our phones at the same time.
Depending on the weather, you may also want to consider bringing a deck of cards or some other form of small entertainment. Trust me, after 12 hours, even your phone with all its various apps gets boring.
Killing the Time
As I mentioned above the main event starts at 6pm. This is when the announcers start talking and various concerts are held. Unfortunately though, despite the stupid number of screens on the sides of businesses in Times Square, the only screen actually showing the events for the night was the screen on the Times Square Tower, and that screen is pretty small. Still, they have live music, and every hour they hold a countdown, reminding you that you're one hour closer to midnight.
Three hours till midnight:
Me singing along to one of the concerts:
https://youtu.be/JT7Ptl8ezhA
If you're lucky, the people around you will be pretty interesting. When my boyfriend and I went, the Mannequin Challenge (were everybody freezes as if they were a mannequin and somebody goes around and videos it) was really popular. Somebody actually managed to get everybody around them (probably 50+ people) to do the mannequin challenge.
My boyfriend and I tried to participate (we froze with everybody else), but somebody happened to block us and you can barely see us. If you look real close, you can see a bit of my boyfriend, but the only part of me you can see is the orange fuzz ball on my hat.
https://youtu.be/OwC1cJcZuJI
If you're crazy like I am, you can even take a nap! My boyfriend was nice enough to let me lean against him and pass out for a while. He thought it was amusing enough to put on Snapchat.
https://youtu.be/FkVNtjLJPsQ
Watching the Ball Drop
You can definitely feel the buzz in the air once you close in on midnight. The announcers of course, help build up the hype, and once the countdown starts, everybody is on the edge of their non-existent seats.
Once the ball finally reaches the bottom, a large fireworks display is fired off and 2 tons of confetti is dropped on Times Square. Everybody cheers and screams "Happy New Year!" to one another, and significant others ring in the new year with kiss. It's a special and breathtaking moment for everyone who attends, and is definitely a memory I won't soon forget.
As a side note, a little disappointed by the confetti. On television, the confetti that drops onto Times Square looks so thick that you can barely see anything. On the ground though, it's not really that thick.
The countdown and the confetti afterwards – both videos courtesy of my boyfriend via Snapchat.
https://youtu.be/uKBHPUZWI7c
https://youtu.be/JLe6D5BN-Gk
Would I do New Year's in New York City again?
Possibly, but definitely not for a few more years.
Some people recommend getting a hotel in downtown that has a view of Times Square if you really want to experience New Year's in New York City. I'm not sure I would agree with that though. I personally might consider getting a hotel in downtown for New Year's, but only because I've had the experience of being down on the streets and would be looking to have a different experience (would love to be able to get some good pictures without other people bumping me and see all of the people on the streets below). However, I think on the streets is the best place to be if you want the FULL New Year's Time Square experience.
Have you ever been to Times Square to watch the ball drop for New Year's Eve? What were your experiences like? Do you think we were crazy to go stand in Times Square with one million other people? Let me know in the comments below!
Are you ready to start planning your trip to New York?
Get a FREE copy of A Dreamer's Guide to Trip Planning to get started!
---
Liked this article? Pin it to Pinterest!