Recently, I've been on a quest to learn about how other countries celebrate holidays that I have come to take for granted. I'm so accustomed to the traditions and celebrations that I grew up with that it was a bit of an eye opener to learn that other countries might do things a little differently. With Christmas quickly approaching, I decided to reach out to some of my fellow travel bloggers and ask how they celebrate Christmas in their home country. Let's find out about Christmas around the world!
Christmas in the United States
Kiyoko (Me) from Footsteps of a Dreamer:
My mom and I aren't quite as on the ball as some other people, so we usually get our Christmas decorations up a few weeks after Thanksgiving. We'll hang lights up around the outside of our apartment and our apartment complex will even hold a competition for the best decorated apartment. Inside, we'll put up our (fake) Christmas tree and spend an hour or so decorating it with all the decorations we've collected over the years.
As with many others, my Christmas tradition usually involves getting together with the family, although we rarely get together on Christmas Day (December 25th). Many of my family members don't have typical 8am – 5pm jobs and frequently have to work holidays, so it can be quite hard to get all of us together.
When we do get together, we'll usually have ham for the main dish, accompanied by side dishes such as mashed potatoes, sweet potatoes, corn, and more. We also have a "Secret Santa" gift exchange. When the family got together at Thanksgiving, we all wrote our names on a piece of paper and put it in a hat. Then everybody drew one name from the hat, and that was who we had to get a Christmas gift for. Then, when we get together for Christmas, we reveal the name that we drew and give them their present.
Rosalie from Rosalie Goes:
In Michigan, our Christmas traditions begin the minute Thanksgiving is over. We head to a Christmas Tree Farm, where we spend ages wandering through the hilly landscape until we find the perfect tree. Once we've decided on one, we saw it down, and strap it to the roof of our car for the drive home, where we decorate it with ornaments new and old.
On Christmas Day itself, we'll sit around our Christmas tree sipping on mugs of hot cocoa and eggnog, trading stories until dinner is cooked. Someone will usually have volunteered to bake the foundations of a gingerbread house, so we'll work together to assemble it and let the kids decorate with frosting and little candies. Some of the dinner courses change year after year, but without fail we always have honey baked ham and cranberry sauce. After dinner, we'll all snuggle around the fireplace again for cookies and one last mug of eggnog.
We live in a house surrounded by forest with a little pond that freezes over by wintertime. All of the boys in my family layer up and join in the annual pond hockey match. It's a rag-tag tradition in my family that pits the younger boys against the older parents and uncles – despite the agility of the younger boys, the older generation almost always manages to squeak by a win!
Christmas (Коледа) in Bulgaria
Maria Angelova from 203 Challenges:
The most important day is actually Christmas Eve when a total of 7, 9 or 11 vegetarian dishes should be served on the table, among them stuffed cabbage leaves with rice, dried red peppers stuffed with rice or potatoes, banitsa (baked pastry), and bean stew.
Personally I have a tradition to go for a night walk away from the city lights and watch the stars in the crispy night.
Christmas in England
Justine Cross from Wanderer of the World
We usually decorate a Christmas tree (either a real for tree or a plastic one). This is where Father Christmas (Santa Claus) drops off gifts for children. Stockings are usually hung over the mantelpiece too (or placed at the foot of the bed). Carrots, mince pies and beer is left out for Father Christmas on Christmas Eve – mince pies are the staple food here!
[As for family traditions] We watch The Santa Clause movie every single year. This has happened since 1997!!
Verity from Veritru
Christmas presents are delivered by Father Christmas along with a Christmas stocking full of smaller presents typically left on the end of the children's beds for them to open in the morning.
There's a lot of traditional English Christmas food. Roast dinner involves roast turkey, roast potatoes (my favourite!), vegetables such as carrots, parsnips, brussel sprouts, carrots, peas etc. Christmas dinner is not complete until Yorkshire Puddings, pigs in blankets (sausages wrapped in bacon) have made it onto your plate along with a splattering of cranberry sauce.
Before you dig in, you have to all link hands and pull your Christmas crackers, read the stupid joke that comes inside it and put on your paper hat!
For after dinner we have mince pies, chocolate yule log and Christmas pudding. Not to mention the serious amount of chocolate coins, Quality Street tins, candy canes and other Christmas confectionary that gets collected!
The Queens Speech then comes on the TV at 3pm where she discusses her thoughts of the year.
Christmas for me is about family and good food. My close family gather at my parents house on Christmas eve where we go to the cinema and watch a movie. We all wake up on Christmas day and have a fry up; sausages, bacon, eggs, the whole works accompanied by Bucks Fizz, a drink that is two parts champagne, one part orange juice – it's never too early to start drinking on Christmas day!
We then open all of our presents that have been collecting underneath the Christmas tree – there's a joke in my house than unless a present is blue and gold, my Mum's Christmas colour scheme, it's not allowed in the front room.
We then head to the pub in my parents village to wish everyone a Merry Christmas, it's only open 12-2pm but a lot of the village turn up!
My mum grows a lot of vegetables in her allotments and always likes to be able to count how many things she has grown on the Christmas Dinner plate. We play silly board games and watch the Christmas movies on the TV.
Christmas Day is not complete without everyone have a post dinner food nap!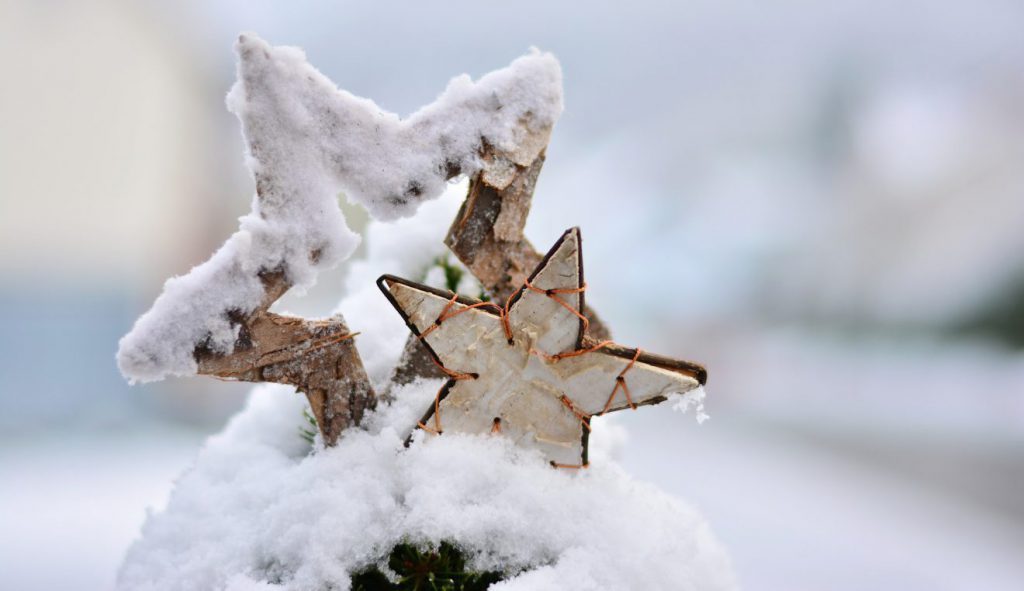 Christmas (Joulu) in Finland
[pronounced "Yo-lu"]
Arimo Koo from rosalieArimo Travels
Finns celebrate Christmas on Christmas Eve, and Christmas is a time spent with family. Many of our Christmas traditions center around eating. The breakfast or lunch consists of rice porridge with a twist: there's one almond hidden inside the porridge, and the one who gets it on their plate gets to make a wish.
The main Christmas dinner is a big feast with lots of different foods. The traditional assortment includes baked ham served with mustard, salmon, salads and different casseroles, among others.
The Finnish Santa Claus (who lives in northern Finland) visits every home in person to give the Christmas presents. Other popular Christmas traditions include going to the sauna and watching a lot of TV. Animations such as "The Snowman" and Disney's Christmas special "From All of Us to All of You" are particularly popular.
Some of our family members are vegan, so instead of a normal ham, we make a seitan (wheat gluten) ham instead. I actually prefer the vegan version over the real deal.
Instead of staying at home in the morning, our family goes downtown to hear the Declaration of Christmas Peace, another Finnish Christmas tradition. Because of this, I've never seen some of the traditional Christmas morning shows on television. Most families skip the Declaration of Christmas Peace or simply watch it from TV.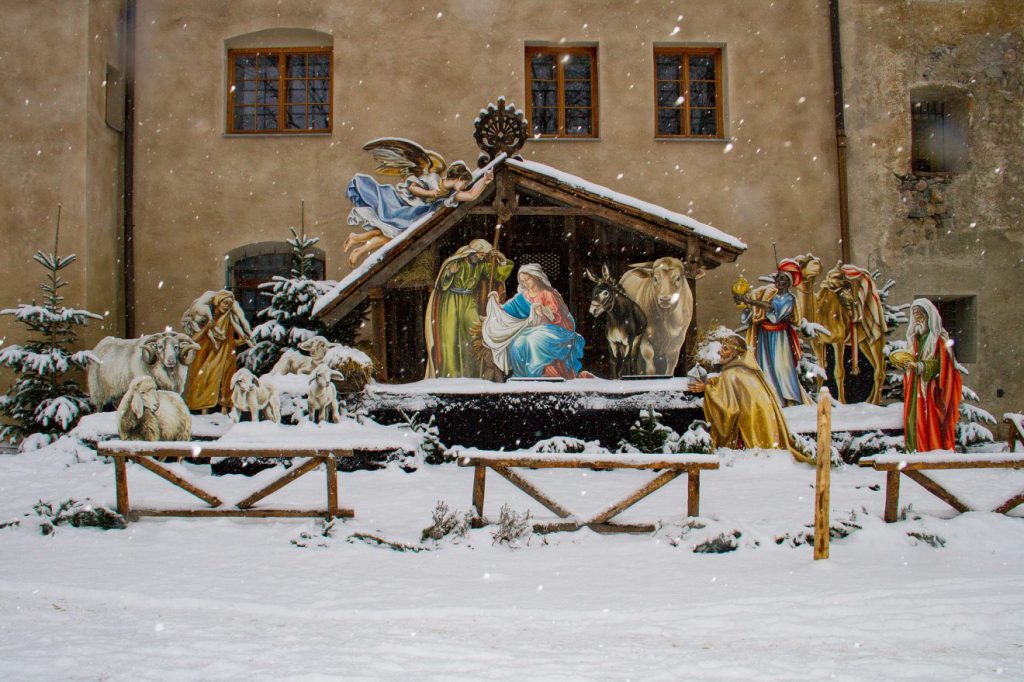 Christmas (Χριστούγεννα) in Greece
Gina from Traveling Soul
Children sing the carols door to door and people treat them with sweets or even money. We decorate christmas trees and exchange presents with our loved ones -sorry Santa! Although the Greek tradition wants people to decorate fish boats and wait for Saint Nicholas. The most typical and unique tradition compared to other countries is about sweets. We always make sugar bans (κουραμπιές) and a honey flavored dessert (μελομακάρονο) for Christmas.
Christmas (クリスマス) in Japan
Since I don't have any travel blogger friends from Japan, I decided to reach out to one of my Japanese friends, Yuya, and ask him how he and his family celebrates Christmas.
In Japan, Christmas is more of a commercial holiday than a religious one, so you don't see people going to mass or church. It's actually more of a couples holiday than it is a time for family to get together. However, many people still get into the spirit of Christmas and hang up holiday decorations.
Christmas (Pasko) in the Philippines
Noel Cabacungan from Ten Thousand Strangers
The Christmas season starts as early as September 1. From this point, people start getting excited about Christmas. Christmas songs start to be played at homes, department stores, and radio stations, but on Christmas Eve itself, we usually attend the mass (church service) at night, around 9:00 to 11:00 PM. At the strike of midnight, the whole family come together to share the Christmas Eve dinner. This is usually the one time of the year when all members of the family come together, wherever they are in the world, to share and celebrate Christmas together.
Christmas (Natal) in Portugal
James from Worldwide Shopping Guide
In Portugal, Christmas is traditionally celebrated on the 24th of December. Portugal is still a very religious country, and Catholicism is interwoven in the local traditions.
Christmas takes place on the 24th, and a big part of this is going to Midnight Mass where everyone lines up to kiss the baby Jesus. Afterwards the family heads home to see what presents Jesus (as opposed to Santa) has left them. The figure of Jesus is added to the crib, as he has been born, and everyone opens their presents.
Then it's time to eat. Christmas dinner is typically bacalhau, Portugal's national dish, although octopus is common in the North of Portugal and in the Algarve as well.
The next day is traditionally spent relaxing at home with family, and by the 26th many people are back to work.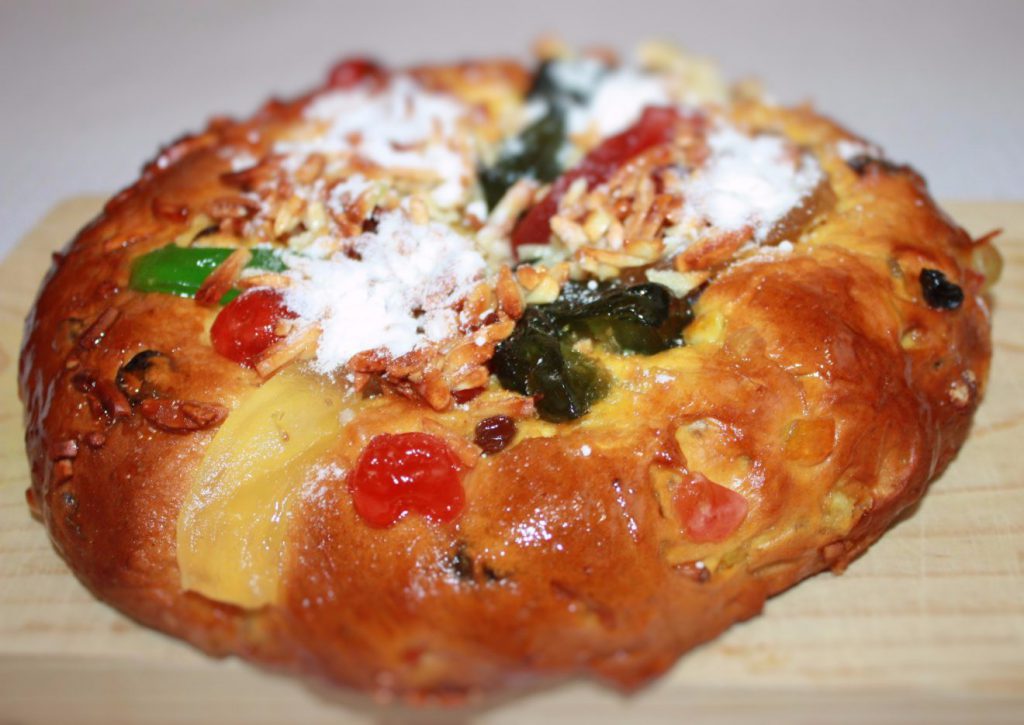 Christmas (Рождество) in Russia
Alya & Campbell from Stingy Nomads
Russia is an orthodox country – our Christmas is on 7th of January. It starts on 6th with long services, the mains are the Royal Hours and the Divine liturgy. The services last for hours and it's quite demanding to attend them as there are no benches or chairs in the Orthodox church, so you have to be on foot for hours. Christmas in Russia is more religious than in catholic or protestant countries, the main events occur in the church. It's not very common to give presents for Christmas, maybe just small gifts. It's typical to handle gifts for New Year. As Russia is a multi-religion country, New Year is still the main celebration of the year.
When I was a child, me and my friends used to go downhill sliding with a snow sledge or snowball fighting in the park. As a teenager, on the night before Christmas we used cards or candles to tell the future. It's an ascent Russian tradition that comes from the pagan times. It was more for fun than to guess the future.
What did you think? How does your country celebrate Christmas? Do you have any traditions or celebrations that differ from what's mentioned here? Let me know in the comments below!
Need some Christmas Gift inspiration? Check out these gifts for travelers!
Further Reading
---
Liked this article? Pin it to Pinterest!