Ever have those moments where you think to yourself, "I wish I would have known that months ago!" I do… a lot. Especially when it comes to travel. So, I got together with seasoned adventurers and travel bloggers to put together the ultimate list of travel hacks you didn't know you needed!
Disclaimer: This post contains affiliate links. Find more information about affiliate links on our policy page.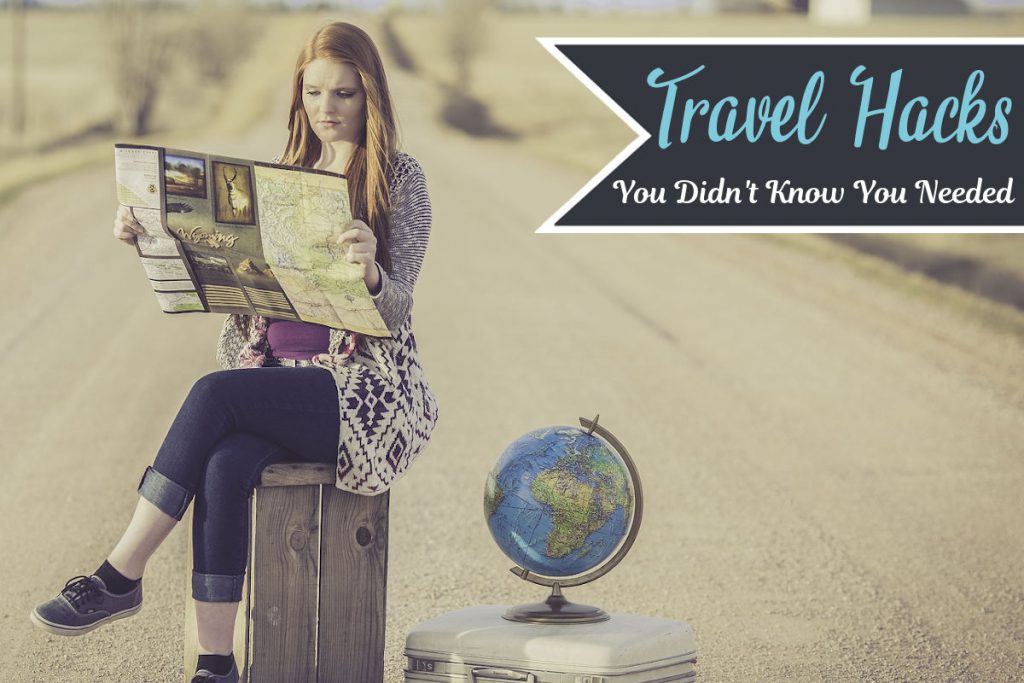 Tip #1: Roll Your Clothes
Tip by Diana from Travels in Poland
Everyone packs when they travel. Whether they pack only a backpack or several suitcases, figuring out how to maximize space while bringing all the essentials plus extras is necessary. A lot of travelers have been brought up with the idea that folding your clothes is optimal. After all, many fold their clothes after doing laundry and put it away where it belongs. But travel requires different methods, ones that aren't always the same as at home.
Rolling clothes is a method that can help maximize space, keep clothes from wrinkling, and pack much more into backpacks, suitcases and luggage. It creates a more compact space where clothes can then be arranged in certain ways that take up much less space than traditional folding. It is as simple as it sounds. Large pieces can be folded once and then rolled the rest of the way before going into luggage.
For larger suitcases, it is best to roll the larger items to put at the bottom. Smaller items can fit in between larger pieces and in the crevices. For example, trousers can be folded in half and rolled from that point and placed on the bottom. Another pair can go alongside it and smaller pieces can go in between. In the end, there will likely be room to put things in between the rolled clothes as well. Be sure to also use the space in sneakers and shoes for much smaller items.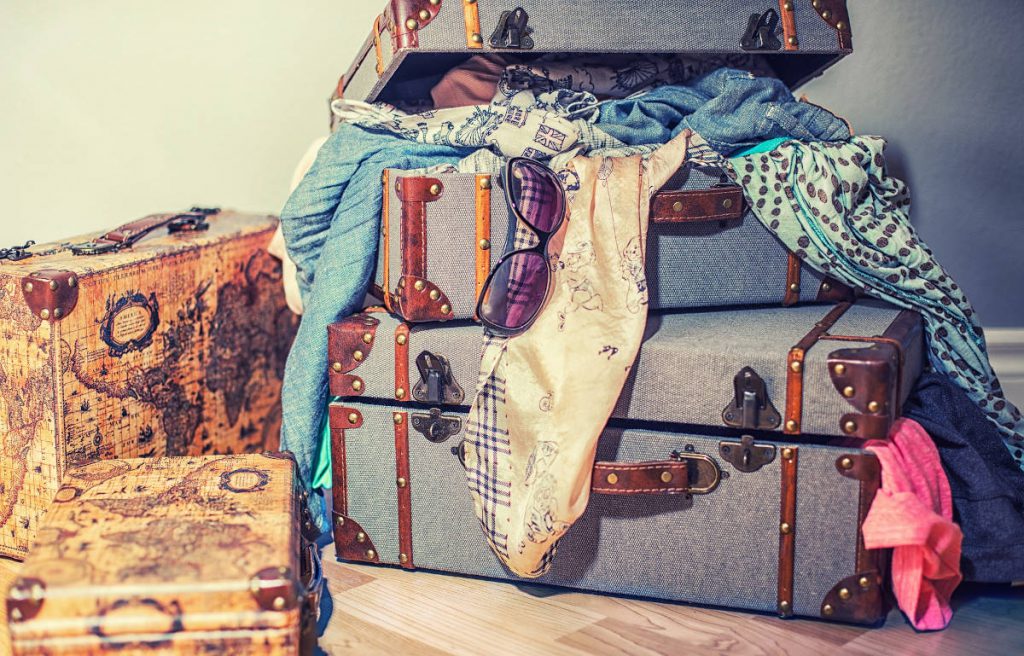 Tip #2: Check Local Discount Sites
Tip by Holly from Globeblogging
We all want to save money where we can when traveling, but tours and activities can really eat into a travel budget.
It's always worth looking to see if there are any local versions of discount sites for your destination. A great example is Groupon, which has a local version in multiple countries. You won't be able to purchase passes from the version you use at home, but there is nothing preventing you from signing up for the one local to your destination. When I traveled to Hawaii, I had a good idea of the activities I wanted to fill my time with, and I found a number of offers through the US Groupon not available on the Australian Groupon (my home version). From photography tours, cruises, Luau's and adventure activities such as parasailing and hiking Diamond Head, it's worth looking to see if you can find some savings. You can even find some deals on food.
Make sure to check the fine print before purchasing, as Groupon vouchers are often only available for specific days or times. The US Groupon also wouldn't let me pay directly with a credit card not registered to a US address, but accepted a payment through Paypal with no issues.
Tip #3: Download an Offline Google Map
Tip by Athul from Our Backpack Tales
Google Maps has made travelling a lot easier than in earlier days. It helps us find the best route to a destination, search the local attractions etc. But here is a travel hack which we never knew can become a lifesaver in certain situations…
We never know if we'll always have internet or a cell phone signal to use Google Maps. Before travelling to any country or destination, try to download the offline map of the destination on your phone.
With offline maps you can navigate without an internet connection. This can be handy when you are travelling to remote regions or mountains. It was very useful when we went to Kolukkumalai, which is the world's highest tea estate which was a very remote area without any signal.
Downloading an offline map can take up a lot of the phone's storage space, but it is worth doing it. To download an area, open google maps, then look for the option "Offline Maps". It will take you to a world map where you can zoom in or zoom out according to the perimeter of the location you want to download. The entire area inside the rectangular box will be downloaded, so always make sure you download the location correctly. Never just save an exact location and surroundings, try to zoom out a little bit more and save, as you can't always predict where you may end up while travelling. Also, the maps expire after one month, so make sure to download it just before your trip.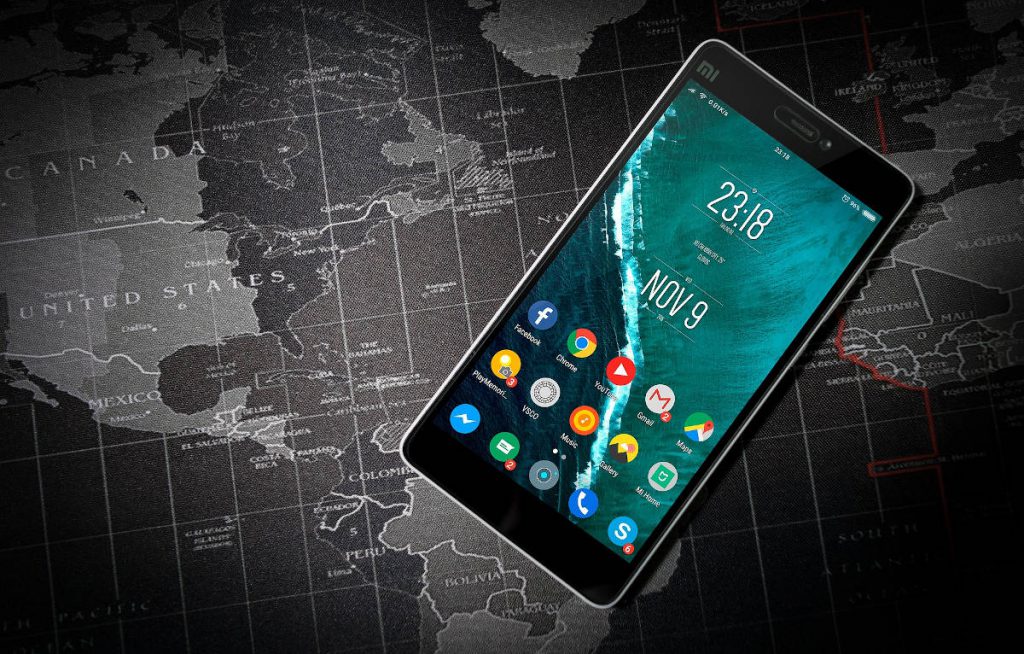 Tip #4: Share Your Location with Travel Buddies
Tip by Delilah from Our Travel Mix
Traveling to new destinations is exciting, but it can also be daunting and unsafe. Sadly, this is especially true for female travelers, making this safety tip incredibly valuable.
Google maps has an amazing feature that allows you to share your location in real time with someone you trust. Simply download the Google Maps app to your phone, click the menu button, then select location sharing. You can then add the person you want to share your location with. In order to be able to do this, you'll need to make sure you have their email in your phone.
There are a few ways you can make the most of this. When you travel with someone, such as a friend or partner, you can share your location with them. This makes locating each other super easy – even if you simply get separated in a shopping mall or on a busy street.
If you're traveling solo, you can share your location with a friend or family member back home. Make sure to tell them so they can keep an eye on you and don't forget to keep in touch with them at the end of each day to let them know you're safe.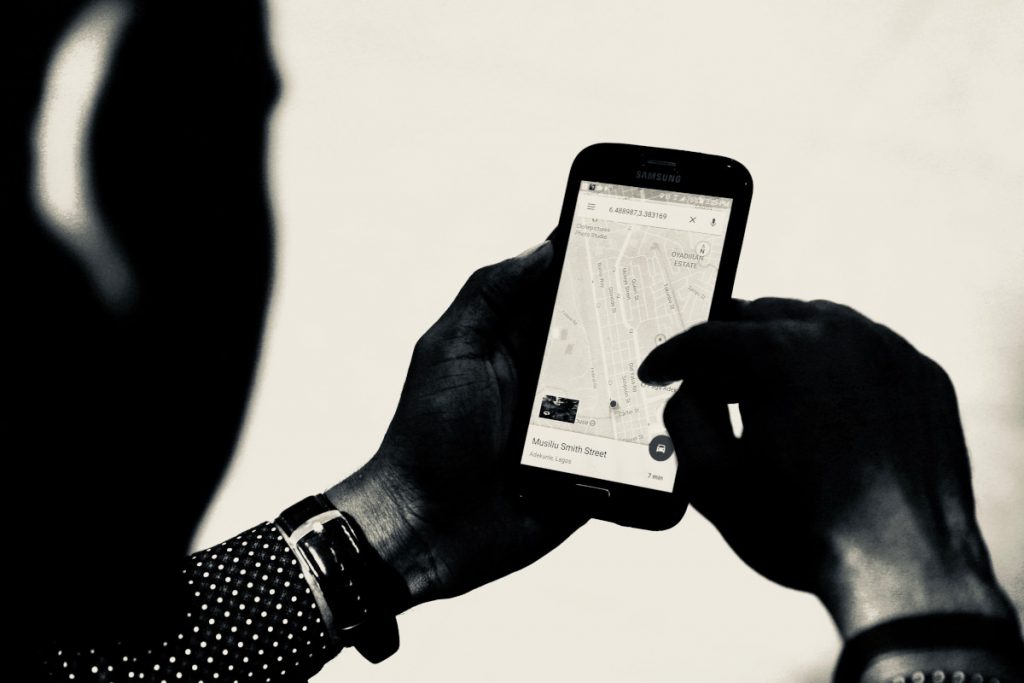 Tip #5: Take Advantage of Travel Credit Card Perks
Tip by Tori from Tori-Leigh.com
Travel hacking with travel credit cards has provided me with countless travel opportunities and upgrades I would not have otherwise had. Flight upgrades, free flights and hotel stays, included trip protection, and dollars off of cruises are just some of the perks I enjoy by using my travel credit cards.
Check out the various ways to use travel credit cards to rack up bonuses and perks below!
Monopolize on Introductory Offers
Introductory offers provide additional points or miles by spending a certain amount in the first few months of opening a card. The best way to do this is by coinciding your card application with major expenses. When we knew we had to fund a cross country move, I opened a new card and earned 60,000 bonus miles. Money I'd have spent regardless was converted to travel points.
Even standard bills can often add up to enough to qualify for the introductory offer. Many monthly home expenses can go on a credit card (without an extra fee). You can quickly reach most bonus offers by simply using travel credit cards as a middle-man.
Maximize on Partnerships
Knowing the ins and outs of your card's partnership(s) is half of the battle.
For example, cards might partner with hotel booking sites or hotel chains to offer double, triple, or ten times points on stays. You can join those reward systems too and double or triple dip. One three night stay contributes to my credit card points, points with the affiliated booking agency, and the hotel itself. Plus, most of these rewards programs are free to join.
The same can be said of airline partners and airline cards. If you fly a specific airline frequently, their rewards program – or their own specific travel card – may benefit you. Other credit cards utilize partnerships. Since points are often transferable, users who study the ins and outs of partnerships can easily obtain upgrades and free flights on points.
These partnerships don't just extend to hotels, airlines, and travel companies. Card portals often run specials – especially around the holidays – for users to earn up to ten times points by purchasing through certain vendors and online stores. Mom enjoys her fruit basket, you reap the rewards.
Built in Travel Protection
Many travel credit cards offer basic trip protection and/or cancellation and car rental insurance if the trip is booked on that card. Of course look into the coverage and decide if it's sufficient: consider if medical is included, what types of scenarios would allow cancellation or changes, etc. In most, typical travel instances, my credit card protection has been sufficient.
Additional Travel Benefits
Travel credit cards offer other great perks that make travel seamless. One of my cards reimbursed me for Global Entry, or expedited entry into the US from abroad. The same card provides me with a free priority pass to enjoy airport lounges free of charge. These small perks add up to hundreds of dollars in annual savings for a frequent traveler.
Add those to the big travel perks and it amounts to thousands just by using a small piece of plastic (responsibly, of course!)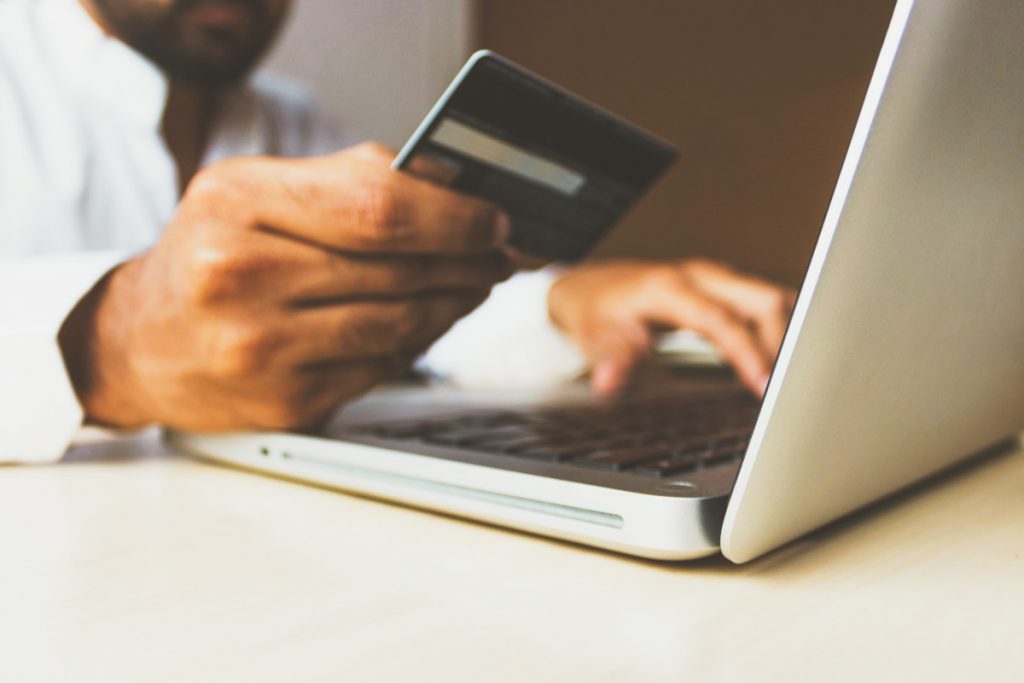 Tip #6: Get TSA Precheck
Tip by Diane from Travels with Eli
TSA Precheck is a program that allows pre-screened participants to pass through airport security faster and easier. If you frequently take domestic flights in the United States, TSA Precheck is invaluable.
Going through the security line at the airport is a hassle and extremely time-consuming. TSA Precheck makes the whole process quick and simple. Most airports in the United States now have a designated TSA precheck line. It is almost always shorter and moves much faster than the general security line. Then, once you get to the front of the line and proceed to the security check-point, you can leave your shoes and belt on. Plus, you don't have to take your liquids or laptop out of your bag.
If you are running late, having TSA Precheck just might make the difference between missing or catching your flight.
To sign up for TSA Precheck you will need to complete several steps. First, fill out an online application. Then, make an appointment at a TSA application center. Finally, attend the appointment, pay the eighty-five dollar fee, and get finger-printed. Yes, the application process is quite extensive, but it is well worth it. Once you are approved, TSA Precheck is good for five years.
After using TSA Precheck, you'll wonder how you ever flew without it.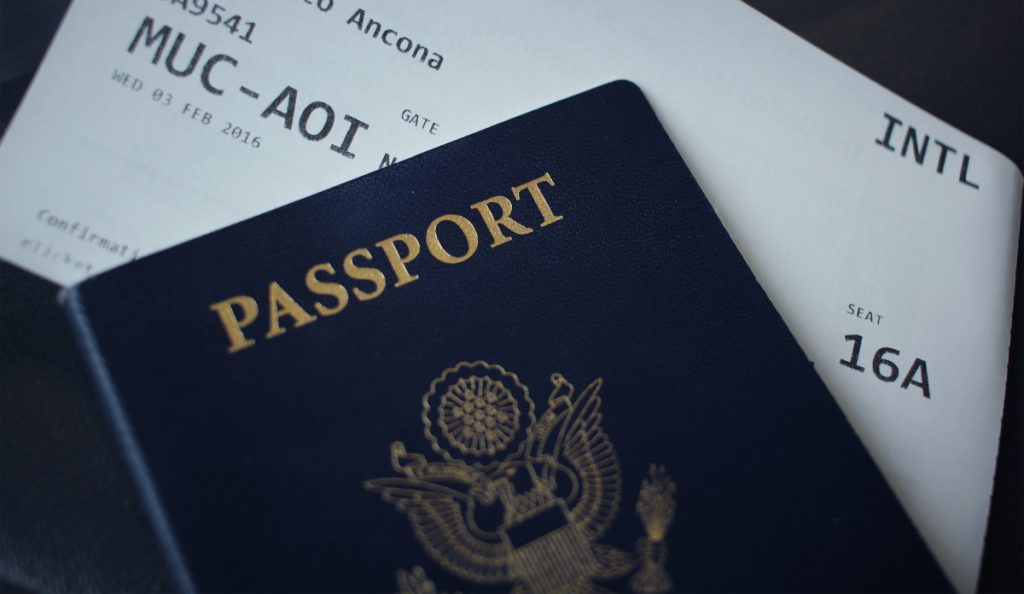 Tip #7: Travel During Off Season
Tip by Cat from Walk My World
The time you choose to visit a country destination can have a major impact on the cost and enjoyment of your trip. Whilst travelling during the driest or warmest time of year may seem like the best idea, we've found this tends to be peak season (especially in the Northern Hemisphere). In reality this means that the prices go up significantly, as do the crowds, resulting in a really expensive vacation where the best activities are incredibly busy.
For example, if you visit Zion National Park in winter, not only will you have many of the hiking trails to yourself, but you'll also be able to stay just outside the park gates for the same price as you'd pay in other seasons to stay 40 minutes away in hurricane.
This is also true of the Lake District in England which can become unbearably busy and expensive during August, and then a fraction of the cost and crowds a week later in September, simply because the school holidays have ended.
Research carefully, because as in certain destinations travelling in the off-season will require some compromises as the weather isn't always as good and not all tourist attractions are open, but when you get the right destination it can't be beaten.
Tip #8: Don't Eat Out
Tip by Julie from Ruhls of the Road
Here's a travel hack you probably won't see very often: don't eat out. Typically when you are on vacation, you want to be experiencing new places and cultures, and a BIG part of culture is food! So wouldn't you be missing out on new experiences by not eating out? No, in fact we think that not eating out will actually enhance your ability to experience a new place and culture! Not only that, but by not eating out you will be opening up doors for you to travel more in the future.
Let's start with culture. We get it, you want a local culinary experience. So have one! Head to a local farmer's market and get some locally grown fruits and vegetables. Either ask locals or use the power of the internet to find local recipes and try them out for yourself. You will be getting immersed in the local culinary culture much more deeply than you would by just eating out!
The second reason you should avoid eating out while traveling is health. It is not a secret that food prepared fresh at home is typically healthier than food you'll find elsewhere. When you cook at home, you know exactly what you are cooking with, so you know everything you are putting into your body.
Let's finish with money. In our opinion, this is the number one reason why you should avoid eating out while on vacation! You are reading about travel hacks because you love to travel, correct? So wouldn't you love to travel more? Well, preparing your own food instead of eating out will help you travel more! Avoiding restaurants while traveling can save you anywhere from $10 to $50 per day! On a week-long vacation, you can save over $300 just by preparing your own food. That money can go directly into your next travel fund! By not eating out, you'll be able to have more adventures down the road.
As an added benefit, you will become a much better chef as you learn how to cook with new ingredients and in new ways as you travel the world! If that isn't a win-win, we don't know what is.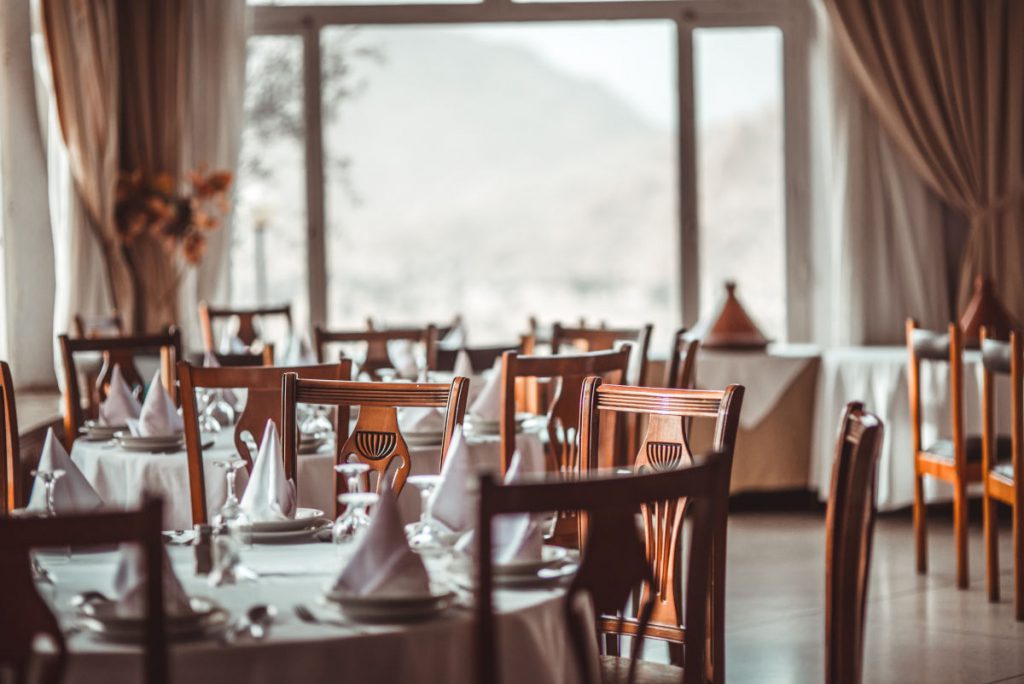 Tip #9: Book Accommodation with a Kitchen
Tip by Trijit from BudgetTravelBuff
There are so many hacks and tips to eat cheap while traveling, however, I find booking an accommodation with a kitchen to be one of the most effective ways to save on food while traveling. It is really fun when you are traveling solo and sharing a hostel kitchen with other fellow travelers from different countries with different food cultures. You can share your dish with others and above all, it will help you get to know another traveler.
In general, you will typically find grocery shops in the city center of the place you are visiting where you can buy some basic ingredients from there to cook your meal. You also be able to find most of the ingredients you need in hostel kitchens. No need to be worried if you don't have any cooking skills. Buy some ready to cook food from the grocery shops and use your hostel's microwave. It is super easy.
When looking for accommodation, you can filter your search fields by 'kitchen/kitchenette' in order to find accommodation with a kitchen. It might be a little bit more pricey than normal hotels or hostels, but trust me, it will surely save a lot of money on food while you travel on a budget.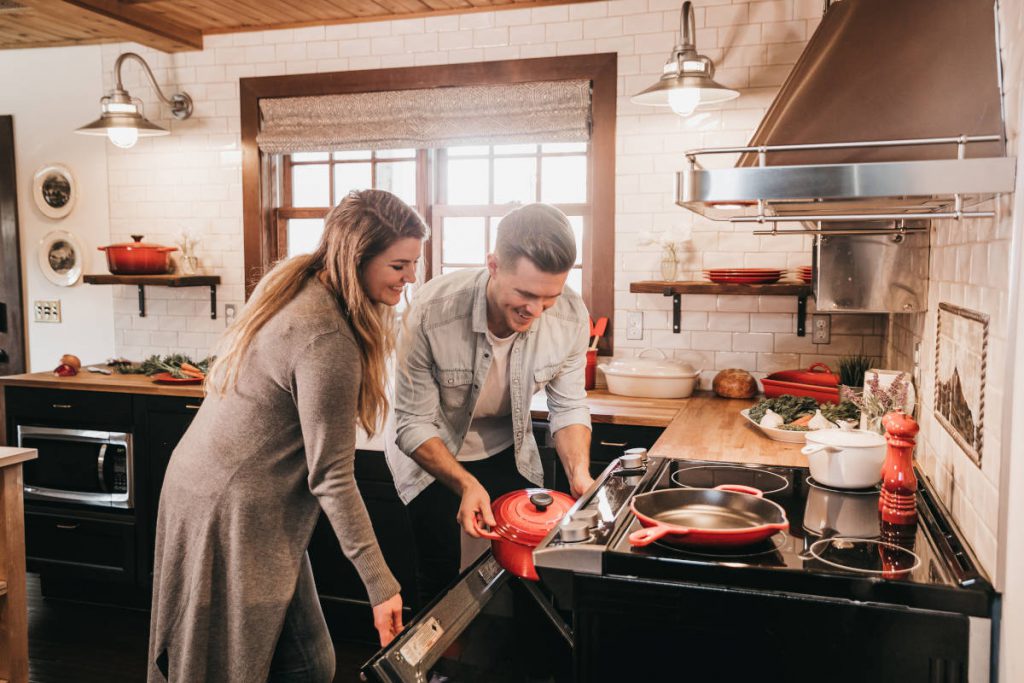 Tip #10: Make Your Own Snacks
Tip by Jyoti from Story At Every Corner
Do you find yourself eating more snacks when traveling? I do. Snacking when traveling is common because of jet lag, a relaxed state of mind, and long hours in airplanes, cars, trains etc. So my hack is to carry a variety of delicious healthy snacks in my backpack. My favorite is to dehydrate excess fruit from the backyard or flavor filled fruit from the local farmers market.
Dehydrated fruit are super easy to make at home. Just follow these steps:
Wash and/or peel the skin of the fruit.
Slice to about 1/8" with a slicer.
Lay them evenly in a dehydrator.
Leave it over night (follow the instructions on the dehydrator)
There are tons of benefits of taking your own fruit.
They are healthy and packed with minerals in concentration.
Dehydrated fruit are super delicious.
The recipe is very versatile. I use it for apples, persimmons, peaches, strawberries, apricots, kale etc.
Making then is extremely inexpensive, as opposed to buying tiny bags for $3-$5 in the store.
Homemade snacks are so much more environmentally friendly than those made in factories.
In the US about 40% for food is trashed. Trees produce all the fruit at once causing much of the delicious goodness go to waste. By converting them to snack you'll reduce waste.
Dehydration converts perishable fruit to snacks with a long shelf life.
Making the snacks is a fun family activity. The family will munch on the fresh fruit and eat the dehydrated ones when it's associated with good times. Make it fun and easy.
Let the creative juices flow. For example, to make a spicy snack, add salt, pepper, and spices but in small quantities (because it will concentrate).
Enjoy!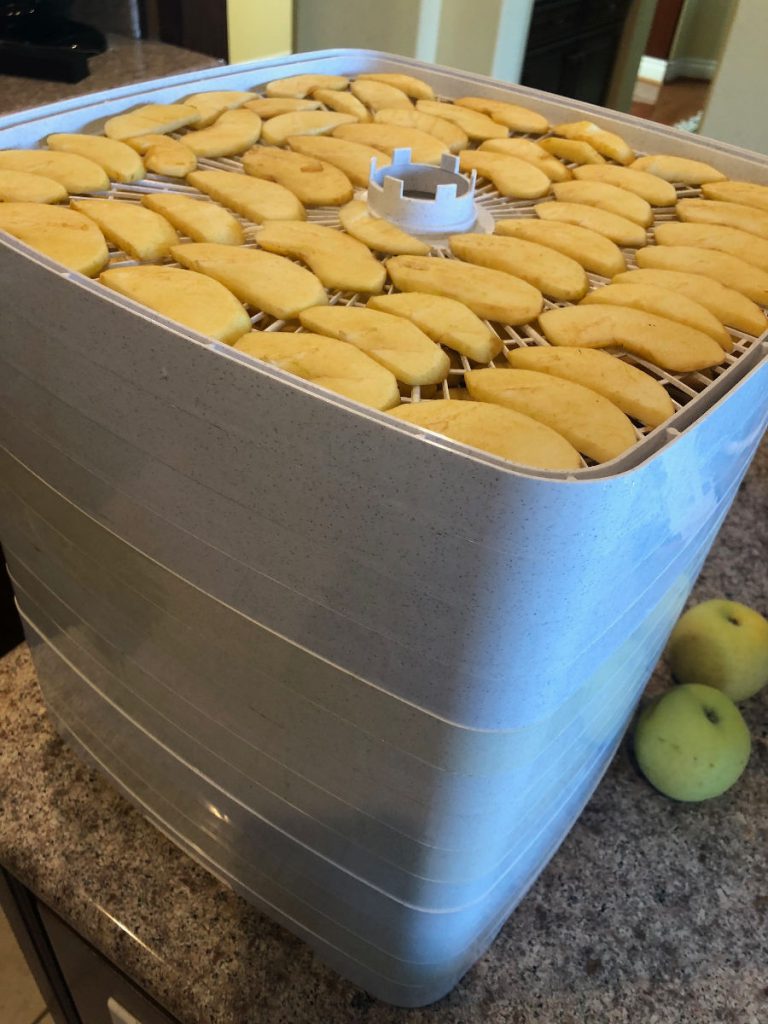 Tip #11: Make Your Own Travel Pillow
Tip by Claire from Surf and Scallop
We've all done long haul flights at awkward hours. Most of us are limited to economy seats (and not even those by the emergency exit). We then get the luxury of resting our sleepy heads on the airline's rigid headrests, which do little to nothing to get you some shut-eye.
After a terrible experience of sleep deprivation, you hurl yourself toward the first available airport shop to purchase a neon travel pillow, only to be disappointed to find out that it serves little more than a reminder of how painfully sleepless overnight flights can be.
If you're anything like me – desperate to find a solution but not wanting to invest in a state-of-the-art memory-foam portable pillow – you get creative. One such creative solution that has proven useful is to take an empty pillowcase on board and stuff it with a spare jacket or scarf. Not only does it give you a sense of comfort and familiarity but it also allows you to use the bag later for dirty clothes. I would, however, warn against using it as a pillow on your return flight, unless a pair of stinky socks is enough to put you out of your senses. In that case, it might just pay off.
Tip #12: Keep Rooms Dark with Clothes Hangers
Tip by Kiyoko from Footsteps of a Dreamer
I'll admit, this isn't my own tip, but I found it on the internet and definitely thought it was worth passing along.
Ever been in a hotel room where the curtains don't seem to quite clothes all the way? You end up with this annoying little gap between the curtains that allows light to come into the room in the mornings (and depending on where you are, this can definitely be bright enough to wake you up long before your alarm goes off). Well, use one of the hotel room clothes hangers (the one with the clips on them) to clip the two curtains together, getting rid of the gap between the curtains that allows light to come in!
Tip #13: Use a Solar Powered Portable Battery Pack
Tip by Athul from Our Backpack Tales
Portable battery packs are one of the best and most reliable sources of electricity while travelling. From charging gadgets to mobile phones, it's a very useful piece of travel gear to keep with you.
But… what if you are stuck in a situation where you can't find any place to recharge your battery pack? This is where a solar powered portable battery comes in handy. This portable battery is charged using solar power and, since sunlight is pretty much everywhere, it will help to recharge the power bank easily.
When choosing a solar powered portable battery, the main thing to look for its capacity in relation to the gadgets you use. Try to calculate the battery capacity of all your travel gadgets and buy a solar powered portable battery that has more capacity than the total capacity of your gadgets. Usually, portable batteries lose some energy during discharging, so always try to go for a higher capacity so that you have enough energy to charge all your gadgets. Another thing you must keep in mind is the number of panels in the portable battery. The more panels there are, the faster the power bank gets recharged, but it can be a bit pricey.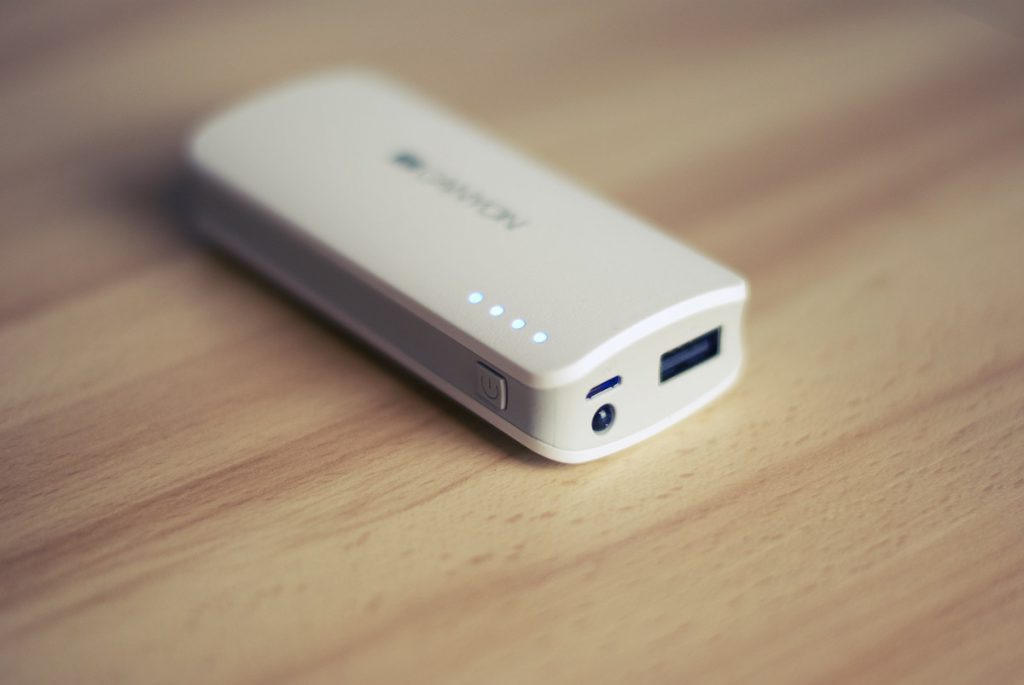 Tip #14: Bring a Portable Travel Scale
Tip by Nicolette from Semi-Budget Travel
Fees, fees, fees. In recent years, airlines have found many ways to increase their revenue. Fees, especially bag fees, are one of them. At times, fees may be unavoidable. On the other hand, sometimes fees just seem to be unavoidable…but there may actually be ways to avoid them. At the very least, you can avoid overweight baggage fees by using a portable travel scale. First, find out the weight limit(s) for the airline(s) you are flying. Then, after packing your bag, use your portable travel scale to make sure your bag is below the weight limit. You might want to leave a little leeway for packing souvenirs on the way home! When your bag is good to go, take the portable travel scale along with you in your carry-on or personal item. You will need to use it before each subsequent flight to continue avoiding those pesky overweight baggage fees.
To avoid baggage fees altogether, some international flights (and Southwest) still allow some bags to be checked without having to pay a fee. Paying for your flights with a branded credit card may also help you avoid baggage fees. For example, the United MileagePlus Explorer VISA allows the cardmember and one companion a free checked bag on United flights paid for with the card. When baggage fees are non-negotiable, we then do our best to check the least number of bags possible, consolidating and still staying under the weight limits!
Tip #15: Use a Travel Purse
Tip by Lesley from Freedom56Travel
One of the best travel items I didn't know I needed until I had one is a great travel purse. They can make your adventures safer and easier. You're unlikely to need the safety features of a travel purse at home but those safety features are key when traveling.
I, personally, use Travelon purses when I travel. Unlike traditional backpacks and purses, they're equipped with slash-resistant body panels and straps as well as locking compartments to protect valuables like passports and RFID blocking slots and pockets.
If you've ever been the victim of a pickpocket or had your credit card information cloned, you'll love and appreciate these features! If you're lucky enough to never have had this experience, you can feel safer knowing that you can take steps to prevent it from ever happening to you.
Plus, a travel purse functions as both a fashion accessory and a carry-all. They're comfortable enough to carry around all day yet large enough to carry everything you need for a day out.
Tip #16: Use a Scarf with a Hidden Pocket
Tip by Brittany from The Rolling Pack
My top travel hack is my Waypoint Goods travel scarf! This scarf is so much more than meets the eye. Discreetly hidden in the scarf is a secret pocket large enough to hold money, credit cards, and even a phone!
I bought this scarf on a whim before I hopped on a plane to Southeast Asia, and it was one of the best travel purchases I've ever made. The scarf is large enough to be used as a shawl, scarf, or sash, and the fabric is a soft, medium weight that works well in a variety of climates.
The scarf easily and completely conceals any lightweight items you're carrying inside it no matter how you wear it. If you put a heavier item like your phone inside the scarf you can still conceal the fact that you're carrying something, but you'll have to take a moment to wrap the scarf in front of a mirror to be sure the heavier item is concealed.
I wear this scarf constantly when I travel. In fact, I often use this scarf in place of a purse or handbag because it is more comfortable than a purse, and completely safe against pickpockets!
Tip #17: Utilize Packing Cubes
Tip by Pam from Travel Hacking Mom
When I travel, I like to travel with as little luggage as possible. Dragging multiple suitcases is not my idea of fun, especially if I am going to multiple cities or traveling using multiple modes of transportation. Using a carryon and large personal pack is my personal preference when traveling for up to 2 weeks. Packing cubes have made packing so much easier and enabled me to take so much less. They are one of my favorite travel hacks!
I have tried several types of packing cubes and, honestly, they are all pretty comparable. I have three different brands at home and use all of them. One type of packing cube I like a lot is the Shacke brand from Amazon. I really enjoy having different sizes and tend to use between 4-6 each trip. Hence, the need for more than one pack!
Putting just one type of clothing in each cube makes organization on the road so much easier too. I usually start out with one cube for all my underwear, nighttime wear, joggers and swimsuits. Because these don't wrinkle so much, I generally stuff them in pretty good. I roll them up and start layering them in. As it gets fuller, I push them down, making more room, and start zipping up the sides more (and compressing them). When it is full, I zip it all the way up and put it in my suitcase. There are multiple videos online that you can check out to see exactly how this is done.
I continue in the same manner with a cube for shirts/dresses, one for pants, and one for shorts/skirts. Usually, I use a small one for electronics and another for medicines or personal items. Labeling the outside of each cube with the main content name is another great idea to keep yourself organized.
When you've packed all your cubes, you are ready to play the game of "fit them in the suitcase". It's kind of like playing with building blocks as you move them around and find the best possible way to lay them in your luggage.
Besides using them in a suitcase, they are perfect if you are backpacking around or traveling with a duffle back. Packing cubes have completely changed the way I travel – allowing me to sprint through an airport or change my mode of transportation faster because I can carry less luggage. Give packing cubes a try – you'll thank me later!
Bonus Tip: Ladies – Use a Menstrual Cup
Tip by Ellie from The Better Period
Dealing with your period on vacation or while travelling can be a pain. Maybe you're going on a short vacation that has poorly timed to coincide with that time of the month. Or you're travelling in a foreign country and your period arrives unexpectedly. The last thing you need is for your period to interrupt your otherwise well-laid travel plans.
That's where a menstrual cup can come in handy!
You may (or may not) have heard of the menstrual cup (also commonly called a period cup, a Diva Cup or a Moon Cup).
The beauty is, the menstrual cup can usually hold double to three-times more than a regular pad or tampon. This means you can use the cup for up to twelve hours, without needing to remove or empty it, depending of course on your body and the cup. One menstrual cup can be reused for up to ten years.
The menstrual cup is so handy when travelling with your period. Here are just some of the reasons I love the menstrual cup for travelling:
Easy to pack – this tiny cup can easily be stored in your suitcase. No need to waste any of your suitcase space on packets of pads and tampons. Packing for your period is easy with the menstrual cup and it is compact enough to pack for the 'just in case' moments.
No inconvenience – when using the menstrual cup, I often forget I even have my period. There's no discomfort from wearing a bulky, sweaty pad in your underwear and there's no worry about when and where you can next change your tampon. You can go about your day with no interruption from your period.
Zero waste period – A great way to respect the destination to which you are travelling is to leave behind as little waste as possible. When I travelled to Bali earlier this year, I was glad I didn't contribute to the waste problems of the island, even though I had my period. Using a combination of reusable period underwear and a menstrual cup, I was able to have a zero waste period in Bali.
There you have it – a travel hack you didn't know you needed – the menstrual cup! May your period now be welcome on all your future travels.
Liked this article? Pin it to Pinterest!