Depending on where you are traveling to, you may have a lot of different options for accommodations: cheap hostels, fancy hotels, apartments, bed and breakfasts, homestays, and everything in between! If you are looking to save some money on your next trip, check out these tips for booking cheap accommodation from travel bloggers!
Disclaimer: This post contains affiliate links. Find more information about affiliate links on our policy page.
Tip #1: Stay Outside the City
Tip by Jeremiah from Smiles on Arrival
When booking a vacation to an amazing city, you want to be able to see everything in the time that you have. You understandably don't want to spend a good chunk of your time commuting from your accommodations to your areas of interest. What many don't realize is that, particularly in Europe, many of the major cities have exceptional public transportation. This usually comes in the form of a metro train. Since that is the case, why not widen out the areas that would consider staying in?
It's pretty easy now to search for "great neighborhoods in (city you're visiting)". For instance, our family found that staying in the 17th arrondissement near the Batignolles neighborhood is a great area to stay in Paris. When you find a couple of selections that fit what you're looking for, you can head on over to Google Maps. Once there, you can map a trip from the prospective neighborhood to some of the attractions that you plan to visit. You can even change the times and days to specify when you plan to travel to the sites and attractions so you can get a more accurate idea of how much time it will take. Select the public transportation option/icon and it will produce travel times and options for your selections. In cities such as London and Paris, you may be surprised that the commute time isn't as long as you might imagine.
Being willing to travel 20 or even just 15 minutes out of the city center via metro can make a huge difference in price and selection. The trade off is that you're not necessarily in the middle of the action. However that's not always the case. Many cities have certain neighborhoods that have their own distinct vibe and energy. These neighborhoods can have a lot of interesting sights. In fact they are often destinations in their own right. This is often the case even if it's a residential neighborhood.
This works really well when using options like Airbnb and Homeaway where you can rent apartments. You can find some outstanding places to stay using these options when looking outside the city. This is a good option for budget conscious travelers and families. Staying in residential areas not only lowers the price on accommodations but on food as well. It also provides a different perspective of the city, allowing you to experience it more like a local.
With a bit of extra research and planning, you can have the best of both worlds. By staying a bit outside of the city center you expand your options, save money and still have a fantastic experience.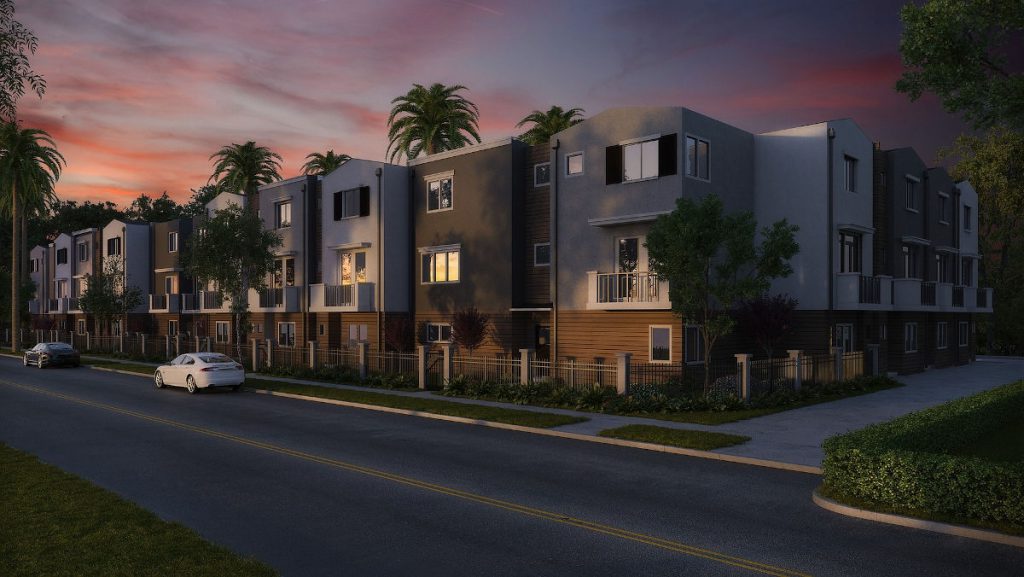 Tip #2: Fill Gaps in Airbnb Calendars
Tip by Emma from Our Spanish Life
One of the best ways to save money on accommodation is to use Airbnb. Airbnb listings include everything from a local person's spare bedroom to massive mansions with expansive grounds. There is something for every budget on Airbnb.
If I have flexible dates, one little tip I use when booking my Airbnb accommodation is to search for gaps in the calendars of properties I like. First, I'll add a bunch of properties to a list using the love heart icon. I'll then go through that list and run a price check on dates I have in mind.
In this example, I've put in a rough date (November 10th) and can see that the host has guests staying until the 10th and then another booking on the 15th.
I would contact the host through the 'Contact host' box. This is very important as the host must manually amend the price add any sort of discount. If you just enter the dates and pay as normal, you'll pay full price. I like to send a simple message asking if they would offer a discount to fill the gap, offering to check-in later than usual or checkout earlier than usual so their cleaners would have time to get the property cleaned and ready for the next guest.
Basically, you're making it as easy as possible for the host to agree to your discount request.
Think about it from the host's perspective, an empty room makes no money at all.
The key thing here is to offer a win-win. You get a discounted stay and your host gets paying guests instead of empty rooms. I've successfully used this tactic on longer stays and quick weekends away and it works a lot of the time. It's definitely worth trying if you have flexible travel dates and aren't too fussy on where you stay.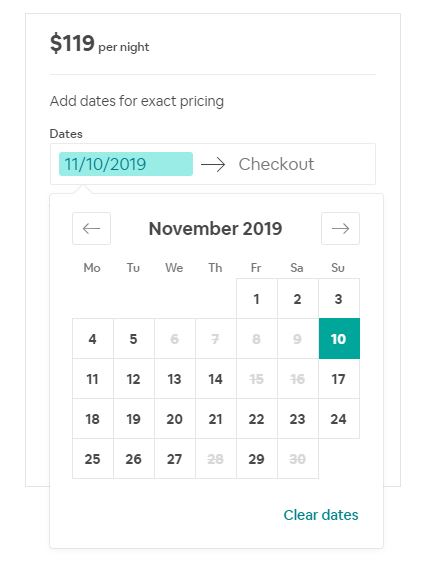 Tip #3: Book Direct with Hotels
Tip by Pari from Traveling Pari
With the emergence of numerous hotel price comparison websites such as Expedia, Booking.com, Kayak and others, it's easy to get a picture of what a hotel room may cost you. However, sometimes the same hotel room can be priced differently on different websites.
Just as anyone in this situation, before I started my travel blog, I would pick the website showing the lowest value for the hotel room and book it. However, I never quite understood how the price comparison websites get paid. You see, most price comparison websites work on a commission model. That is, for every booking they make, the hotel pays the website a commission. That's why hotels usually prefer if you book direct as they don't have to pay a commission which means more profit for them.
How do you know if this holds true for the hotel you intend to book?
Just visit the hotel's website and see if you can find a price-match guarantee or better yet, contact them and mention the lower rate you are getting elsewhere and ask if they can offer a better price. In most cases, they will at least match it. What's more, some hotels even provide additional freebies for booking directly like complimentary Wifi, better rooms, hotel rewards, and other benefits. This is a hack I used recently when I booked a hotel in Krabi, Thailand. Give it a try, I'm sure it'll work for you too.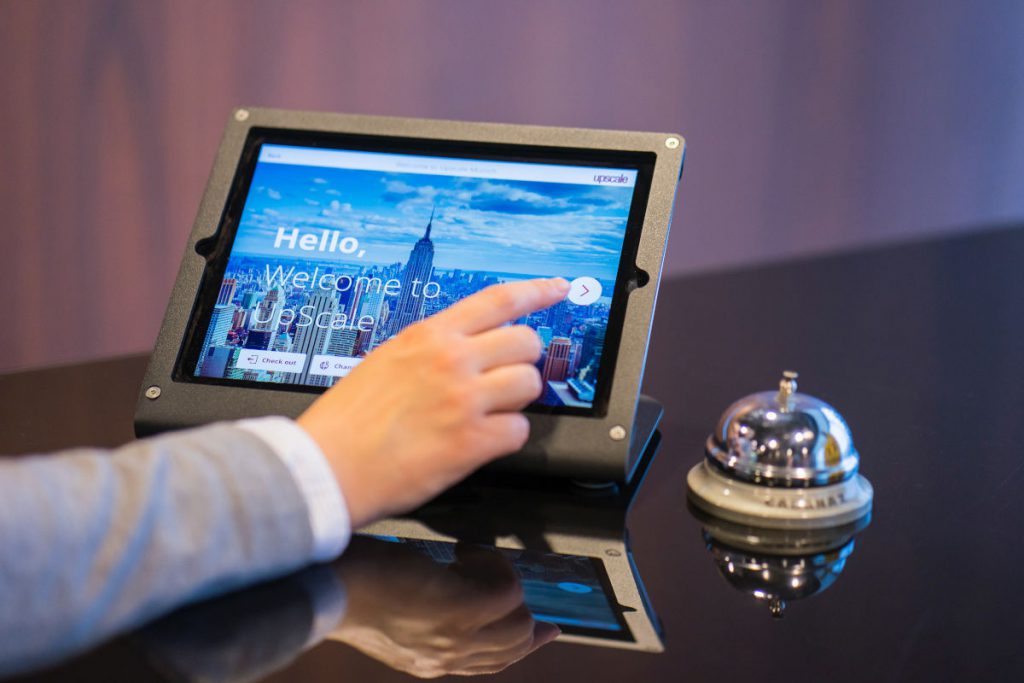 Tip #4: Join Hotel Loyalty Programs
Tip by Ivana from Postcards From IvI
A great tip for booking accommodation is to sign up for hotel loyalty reward programs. These programs were created for frequent or business travelers so that they would stay with a particular brand or group of hotels when selecting a hotel. Nowadays any traveler can join the programs and benefit from them.
Hotel loyalty programs are similar to airlines loyalty programs. Each stay earns you points that can be redeemed for free nights and other rewards. Each program is also partnered with credit cards, car rental companies or other businesses that allow you to earn points by using them. You can also use your points to redeem products or services from these partner companies.
Hotel loyalty programs generally have multiple levels, and each level offers different benefits like discount pricing, room upgrades, bonus points and more.
Most major brands today have hotel loyalty programs including Hilton, Hyatt, Marriott, Starwood, just to mention a few.
Marriott Bonvoy is one of the most complete programs. It includes brands like Marriott, W Hotels, Aloft Hotels, Moxy Hotels, Sheraton, Ritz-Carlton, St. Regis and Courtyard by Marriott. They are also partnered with Hertz car rental company so you can earn points when renting a car with them.
In my opinion, signing up for hotel loyalty programs is worth it even if you don't travel often because you don't lose money. Plus, and you can use your points on other things besides hotels, such as products and travel services.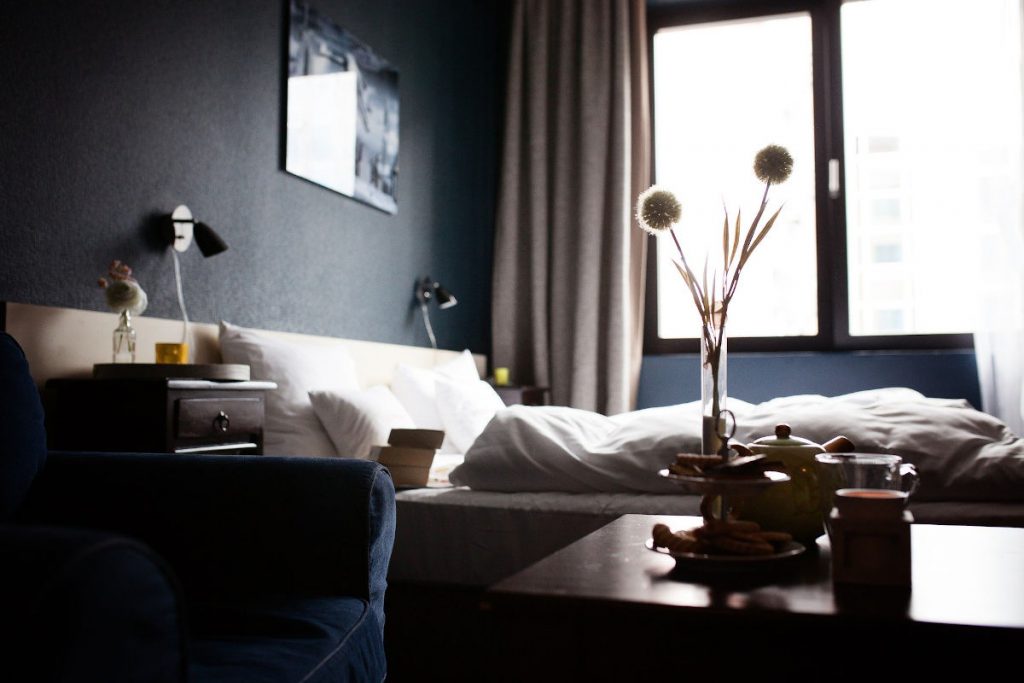 Tip #5: Try House Sitting
Tip by Nicola from See Nic Wander
House sitting is an amazing way to save money on accommodation while traveling. As a house sitter, you get a free place to stay in exchange for taking care of someone's home and pets.
House sitting opportunities can be found all over the world with all kinds of pets. In the past two years of traveling this way, I've cared for dogs, cats, rabbits, guinea pigs, and even chickens.
House sits also vary in length. Some listings are for two days and some are for several months.
If you want to save tons of money on travel, house sitting might be a great fit for you. It's also ideal if you have very flexible travel dates or if you want to explore less touristy destinations. However, it might not be for you if you have very strict travel dates or want to stay in one specific place.
For me, the savings and new furry friends have definitely made house sitting worthwhile. If you want to give house sitting a try, look on websites like TrustedHouseSitters, Nomador, and Mindmyhouse to see current listings.
Tip #6: Use Mystery Booking Websites
Tip by Delilah from Our Travel Mix
These days, using hotel booking sites to find accommodation is the norm. Websites like Booking.com and Hotels.com dominate the industry and can give you the opportunity to easily compare hotels and find the best rates possible.
The catch is, these sites negotiate deals with the hotels. Although it's certainly worth shopping around, you'll often find the pricing between all the sites to be almost identical for any given hotel or accommodation.
The way some sites get around these contracts, is to offer 'mystery deals'. They are then able to advertise last-minute or underselling rooms, without depreciating the value of the hotel's other rooms.
This means you'll usually find a great deal on rooms at any price range. Hotwire is one of the best mystery hotel booking sites out right now, with great deals on a wide range of popular hotels.
Interestingly, these mystery booking sites (especially Hotwire) don't go too far out of their way to hide which hotel you are booking. With a bit of effort, you should be able to work out which hotel you are booking by cross referencing the rooms, photos and amenities with other hotels in the same area. This fully takes out the risk of booking and makes this a great way to nab some good deals.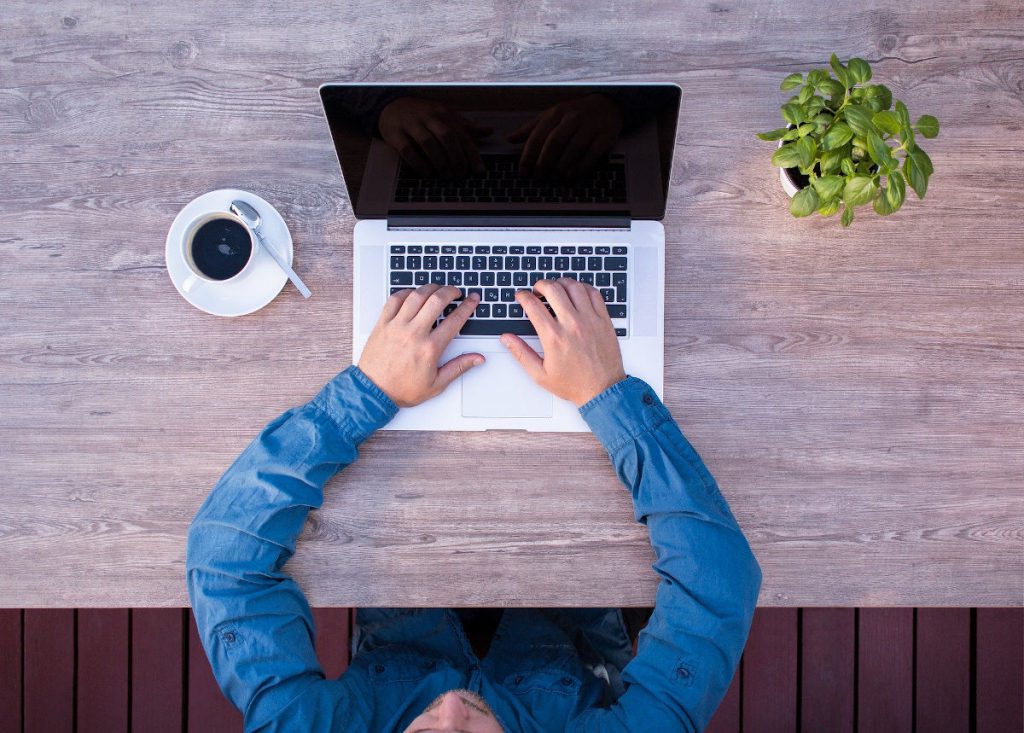 Liked this article? Pin it to Pinterest!