I'll be the first to admit that I have no idea how to read a traditional paper map. There's no point when I can have all the same information and more in the palm of my hand! If you are planning on traveling to Japan, there are a lot of apps out there that can help you not only navigate the train system, but also find where to eat, learn some survival phrases, and more! Before you go, make sure you download these essential japan travel apps for your trip!
Disclaimer: This post contains affiliate links. Find more information about affiliate links on our policy page.
Best Japan Travel Apps
In a hurry and just want to know which apps made the top of the list? Check out my recommended Japan travel apps!
| Category | App Name | Download |
| --- | --- | --- |
| Navigation | NAVITIME | |
| Food and Drink | GURUNAVI | |
| Places to Visit in Japan | TripAdvisor | |
| Learn About Japan | Ms. Green | |
| Learn Japanese | Learn Japanese by Bravolol | |
| In An Emergency | Yurekuru Call | |
| Communicate | LINE | |
| Exchange Rates | XE Currency | |
| News | NHK World Radio Japan | |
| Free Wifi | Japan Connected | |
Want to know why these apps made the top of the list and other apps I considered? Keep reading!
Jump to:
JAPAN NAVIGATION APPS
My Recommendation: NAVITIME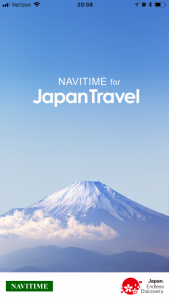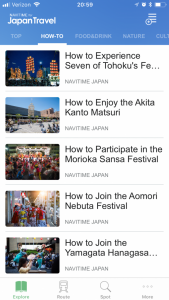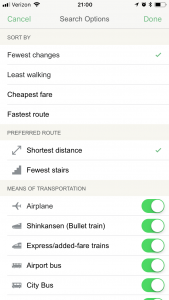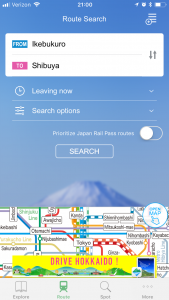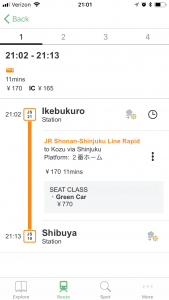 I'm a big fan of NAVITIME. It's main purpose is to help you navigate Japan's extensive train system, but it also provides blog articles about recent news as well as recommended things to do in Japan. However, that's just a bonus feature for me. I really like the app because it has a lot of features to make sure that you find the best train to take from point A to point B.
When you start typing in your originating or destination train station, it starts provides suggestions of train stations in English AND Japanese. It was one of the few apps I saw that offered both. Having both the English and Japanese name for a station is convenient if you need to ask for directions or help.
It also easily allows you to select your departure time, so you can plan out route in advance. You'll find that some trains run at different times depend on the time of day or day of the week. Next to the departure time is a button for the JR Rail pass. When turned on, it will prioritize JR rail lines that way you can get the most out of your rail pass.
Once you hit search, it will give multiple different route options. There are times when rain lines get delayed, so having the multiple route options is convenient if you are trying to avoid a particular rail line. For each route option, it also displays the total amount of time taken, the ticket price (with and without an IC card), and what stops are in between. If they next station you arrive at isn't listed as one of the stops, you're on the wrong train.
It also has some additional bonus features such as finding free wifi, the nearest ATM, the nearest station, and Japan travel hacks.
A Close Second: Japan Transit Planner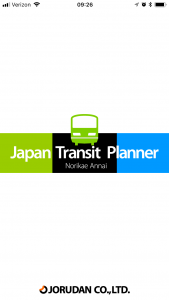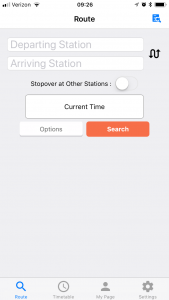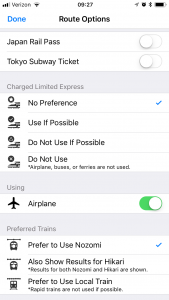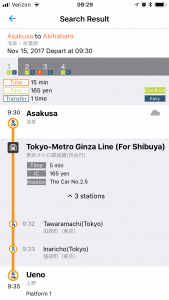 If you don't need all the "touristy" features such as guides for things to do and finding local ATMs, I would actually recommend Japan Transit Planner over NAVITIME. In terms of navigation it has even more features than NAVITIME, including optimizing your route for the subway pass as well as the JR Rail Pass, whether you prefer to use local or express trains, seeing time tables for all trains at a particular station, create routes with multiple destinations, and more.
However, some of the above mention features are "Premium" only. When I downloaded the app, I was automatically given premium mode for 60 days (which would cover most people's trips to Japan). After 60 days, you have to purchase a "premium ticket" in order to continue using all of the features.
The Gap Filler: Google Maps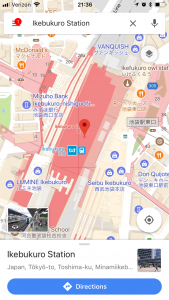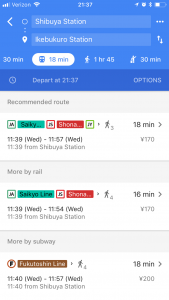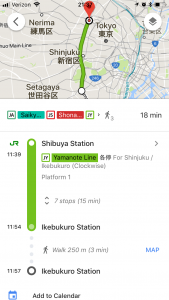 The one and only feature that I feel like is lacking from NAVITIME and Japan Transit is the ability to find directions for more than just station to station. For example, if I am at my hotel and trying to go to a nearby tourist attraction, I can't just type my hotel name into NAVITIME. I would have to find the station nearest me and the station nearest the attraction I am trying to visit. While NAVITIME does have a feature that allows you to find the nearest station, I still might have to figure out how to get to that station, so Google Maps helps fill this gap.
You'll also find that in Japan, you'll probably do a lot of walking, meaning you may not even need to take a train to get to where you are going. Google Maps is great for when you're walking to your destination. It even has a little arrow that indicates which direction you are currently facing. It seems trivial, but this little arrow is super helpful when trying to orient yourself in the middle of a big city.
Other Navigation Apps
I tried a lot of apps to find which one I felt would be best to help people navigate in Japan. However, what is best may differ from person to person depending on their situation, so I thought I'd briefly mention some of the other apps I tried and my thoughts on them.
乗換 案内 (Norikae Annai)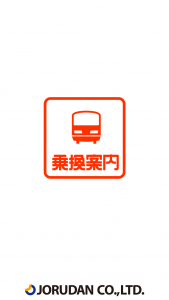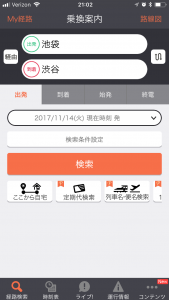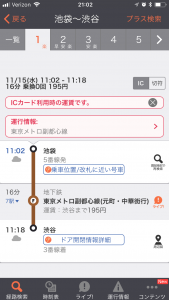 Norikae Annai is actually the app that I used while in Japan and is made by the same company who made Japan Transit Planner (Japan Transit Planner is considered the English version of Norikae Annai). It's designed more for those living in Japan as opposed to tourists. I chose to use Norikae Annai while in Japan because it somewhat has the ability to do point-to-point directions. I couldn't type in the name of my hotel, but I could type in the name of major attractions, meaning I would haven't to research what stations were nearest to my destination. The main reason I didn't list Norikae Annai as my main recommendation is because the app is entirely in Japanese, meaning you have to have a decent understanding of Japanese in order to be able to use the app.
Hyperdia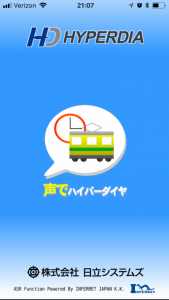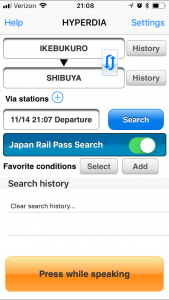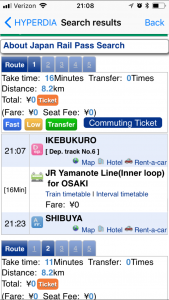 It has a lot of the same features as the ones mentioned above (multiple route options, optimize for the JR rail pass, etc). However, I felt like the interface was very clunky and not nearly as friendly as other apps. It also didn't have any of the additional features such as guides for things to do or finding nearby ATMs.
Tokyo Metro Subway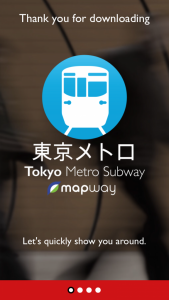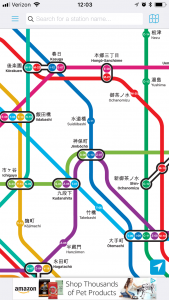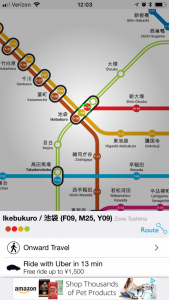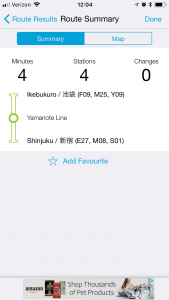 Despite the name, it will actually give routes for many of the rail lines in Tokyo (not just the subway). However, it is limited to the Tokyo area.
Metro Tokyo Subway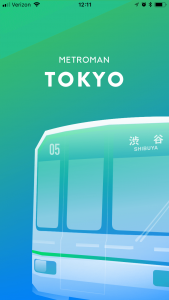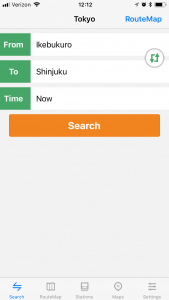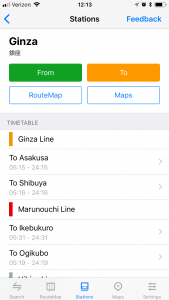 Gives detailed information about routes and stations, but is limited to the Tokyo area.
Maps.me
The idea behind this app is that you can download full maps, that way you would have it even if you didn't have internet. However, I felt like it wasn't real intuitive. Since I wasn't physically in Japan when I tested this app, I couldn't figure out how to download a map for an area I wasn't already in. Maybe you can do that and I just couldn't figure it out. If you can't then, personally, I feel like that defeats the purpose of the app. If I'm going to Japan and won't have a phone with data or wifi, I would like to download the map before I even get to Japan.
Kyoto Maps and Walk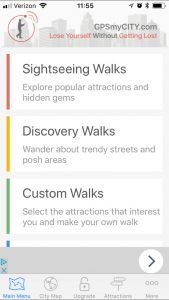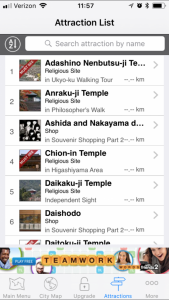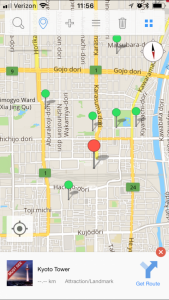 Great way to find things to do in Kyoto and how to get there, but is limited to Kyoto. If you want to get directions to a certain place, you have to have the premium version
JAPAN FOOD AND DRINK APPS
My Recommendation: GURUNAVI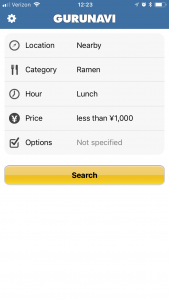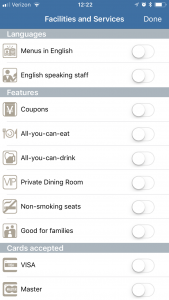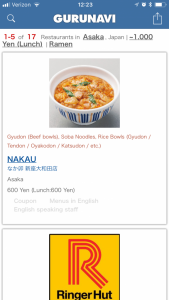 This app is great if you're either looking for places to eat nearby, or trying to plan out what restaurants to visit during your trip. It allows you to specify a location, what kind of food you are interested in (sushi, ramen, etc), and your price range. Additional search options include searching for places with English speaking staff, accepts debit/credit cards, and more.
Other Food and Drink Apps
GURUNAVI was the only app I was able to find that was specifically for finding food and drinks in Japan. However, a lot of other travel guides provide food and drink suggestions.
COMPLETE GUIDES TO JAPAN
Find Places: TripAdvisor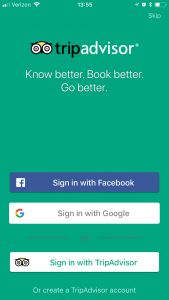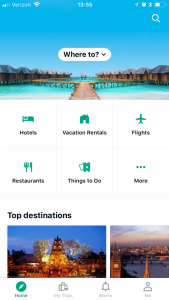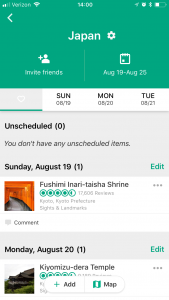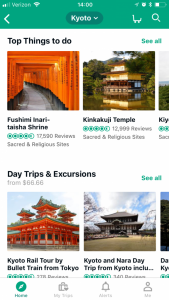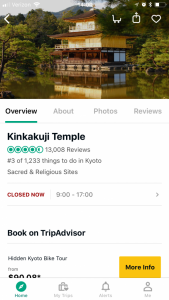 Probably an obvious pick, but I like TripAdvisor simply for the sheer amount of information it contains. It's great for finding things to do in a particular area. It also gives detailed information about the various places, such as hours of operation and reviews. The app also allows you to create your own trips and build itineraries, allowing you to keep all the necessary trip information in one convenient location.
Learn About Japan: Ms. Green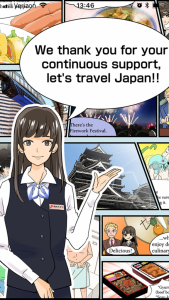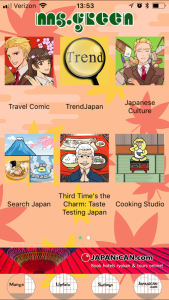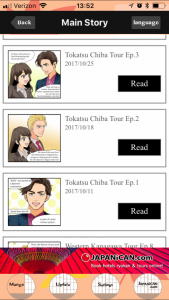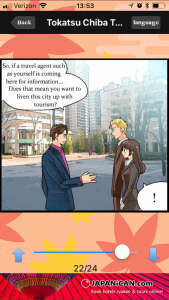 I have heard other people speak highly of this app, and I can see why. It has several different manga (comic stories) that help you learn about Japan, whether it be the food, culture, or trending topics. The stories are relatively short, meaning you don't have to devote a lot of time to it at once, and they're lighthearted. It's a very entertaining way to familiarize yourself with the country before going on your trip.
However, I did notice that at times the app could be a bit glitchy, and didn't always respond right away to some of my taps. Hopefully this will be fixed in future updates.
Other Guides:
Japan Travel Guide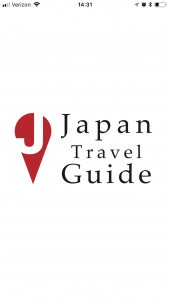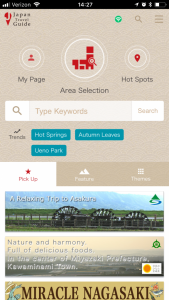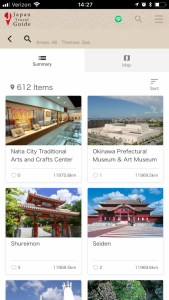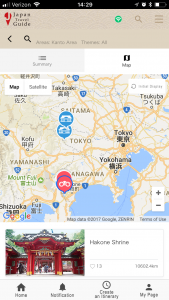 While this app gave good suggestions of places to go and allowed you to create an itinerary, I felt like the app wasn't as user friendly and did not have nearly as many locations as TripAdvisor
Planetyze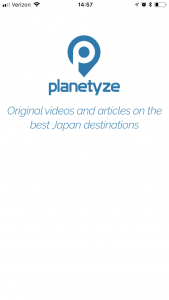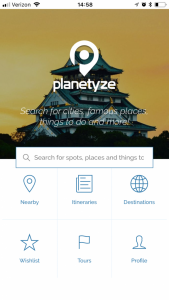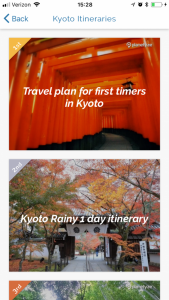 This app is basically a collection of articles and videos about Japan. Articles include itinerary suggestions, tours, and more. It also allows you to save destinations so you can look at them again later. While they have some interesting articles, I feel like this app could have been robust with features.
Good Luck Trip Japan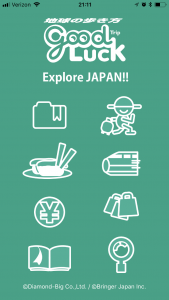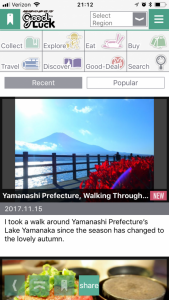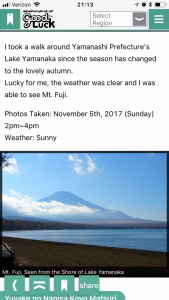 This app was basically a collection of blog articles about various attractions, food, shopping, and more. Similar to Planetyze, I feel like it falls short in comparison to some other Japan travel guides.
DiGJAPAN!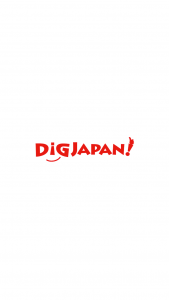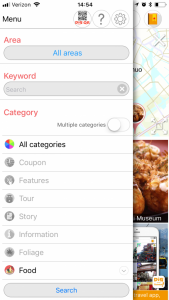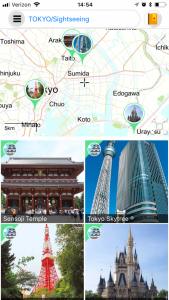 This app gives recommendations for things to do in Japan, but I feel as though there database of things to do is severely lacking.
JAPANESE LANGUAGE APPS
Survival Japanese: Learn Japanese by Bravolol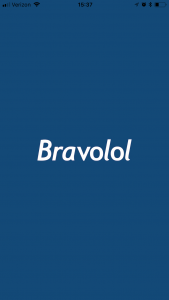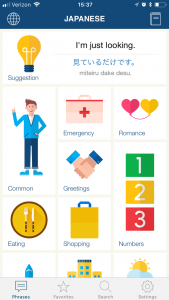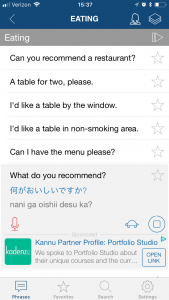 This app is great for a basic introduction to Japanese. It gives basic survival phrases such as greeting, dining, shopping, and more. It also has an easy to use interface so you can quickly find what you need.
Translate Anything: Google Translate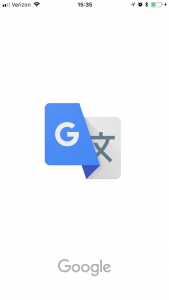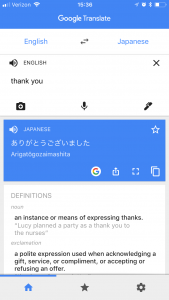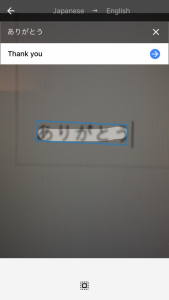 This is another obvious choice, but I relied on Google Translate quite a bit during my trip to Japan. It was good for on-the-fly translations. With it's ability to translate from text, voice, and pictures, it really seems capable of translating anything you might need.
Other Apps for Japanese
Imiwa?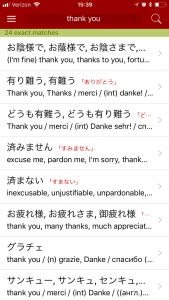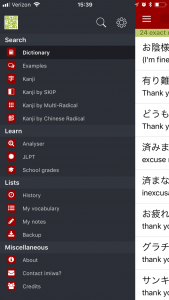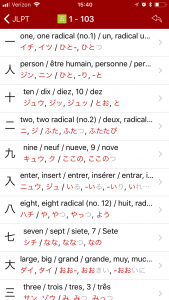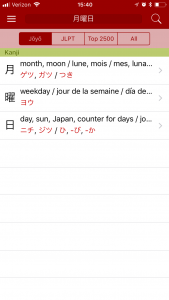 This app is highly recommended by other people, and I think this app is great. Actually, I think it's actually a little too robust, at least for the purpose of this article. Imiwa? is a very comprehensive Japanese-English dictionary, however, I think it is better for those who actually intend on learning the language as a whole, as opposed to just wanted to know enough to survive. Some of the search functionality requires at least a basic understanding of the language, and is probably a bit more than a tourist would need.
Sushi Dictionary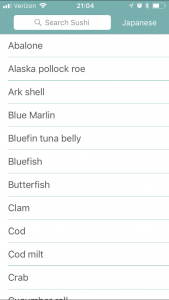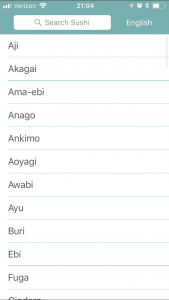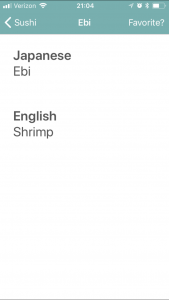 Great app if you are a sushi lover, as it provides the English and Japanese names for various types of sushi. However, it can't do anything beyond sushi and is thus limited in functionality.
VoiceTra+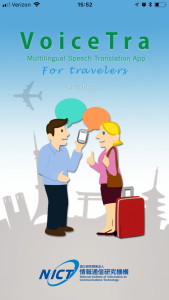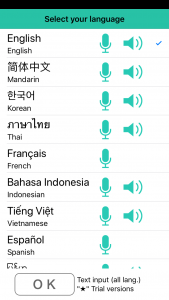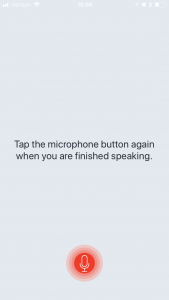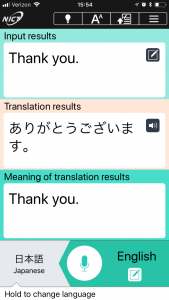 Good English-Japanese dictionary, but is limited to voice only. You cannot enter text to translate or translate from pictures.
MISCELLANEOUS APPS FOR JAPAN
Emergency Notifications: Yurekuru Call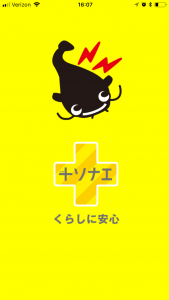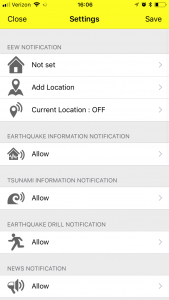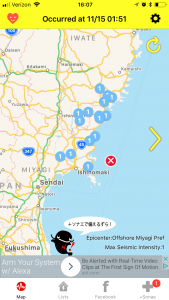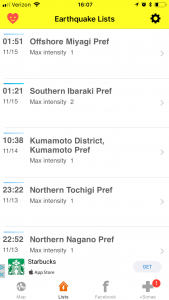 Japanese cell phones and foreign cell phones with Japanese SIM cards are connected to Japan's alert system, meaning that they will make a loud noise when there is a notification such as an earthquake alert. If you use an internal phone plan or portable wifi, you may not receive this alerts. Yurekuru Call allows you to go in an configure the settings to give you an alert if an earthquake with a specified seismic level is detected.
Communicate: LINE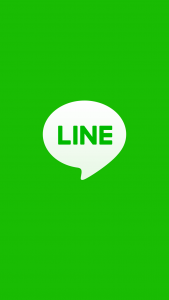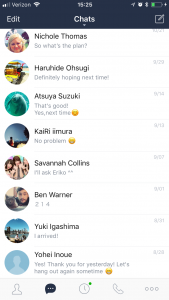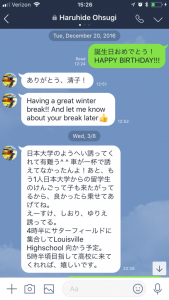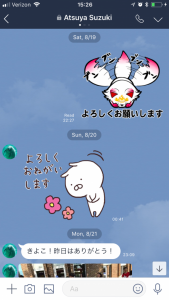 I don't think I ever met a native Japanese person who didn't have this app installed. It is the primary app used for texting and calling. If you intend on making any Japanese friends, you'll want to install this app in order to easily stay in contact with them.
Make New Friends: HelloTalk
This app pairs you with native speakers of the foreign language you are trying to learn. For example, if I wanted to learn Japanese, I would be paired with a native Japanese speaker who wanted to learn English. It's a great way to not only learn and practice Japanese, but also make new friends before your trip even begins!
Exchange Rates: XE Currency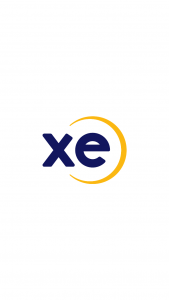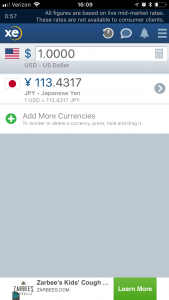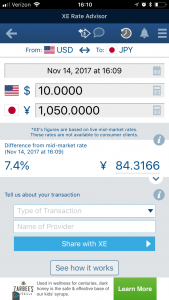 Exchange rates are always fluctuating. This app helps you figure out currency conversions whenever you might need them.
News: NHK World Radio Japan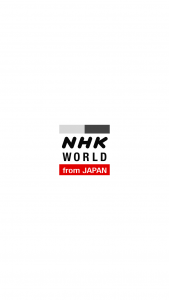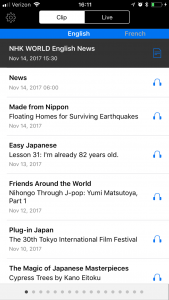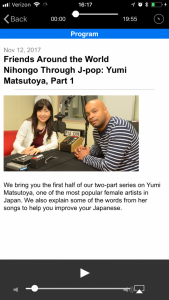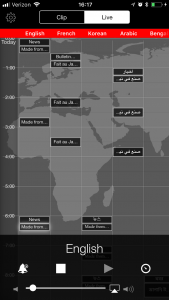 NHK is Japan's largest broadcasting organization and provides broadcast in multiple languages about current events, cultural information, language learning, and more. It's a great way to get familiar with the country before actually visiting.
Free Wifi: Japan Connected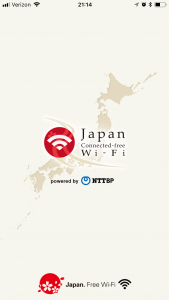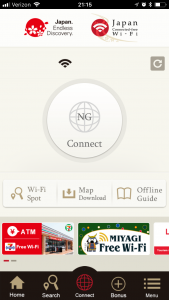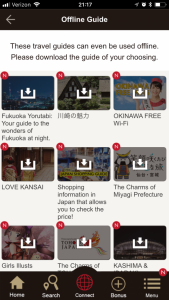 If you plan on going without an international phone plan, JapaneseSIM card, or portable wifi pack, knowing where there is free wifi is really convenient. Free wifi isn't as common in Japan as it is in the United States, but it's growing.
Have you used any of these apps? What were your experiences with them? Are there any apps you feel like I missed? Feel free to let me know in the comments below!
Are you ready to start planning your trip to Japan?
Get a FREE copy of A Dreamer's Guide to Trip Planning to get started!
Further Reading
---
Liked this article? Pin it to Pinterest!