When it comes to gift giving holidays such as birthdays, and Christmas, people tend to complain that I'm hard to shop for. My primary hobbies (travel, photography, etc.) are EXPENSIVE. My family gift exchanges usually have a $25 USD dollar limit, so the $500 USD wide angle camera lens I've had my eye on isn't exactly an option. If you find yourself struggling to come up with some useful gifts for travelers, check out my recommendations!
Disclaimer: This post contains affiliate links. Find more information about affiliate links on our policy page.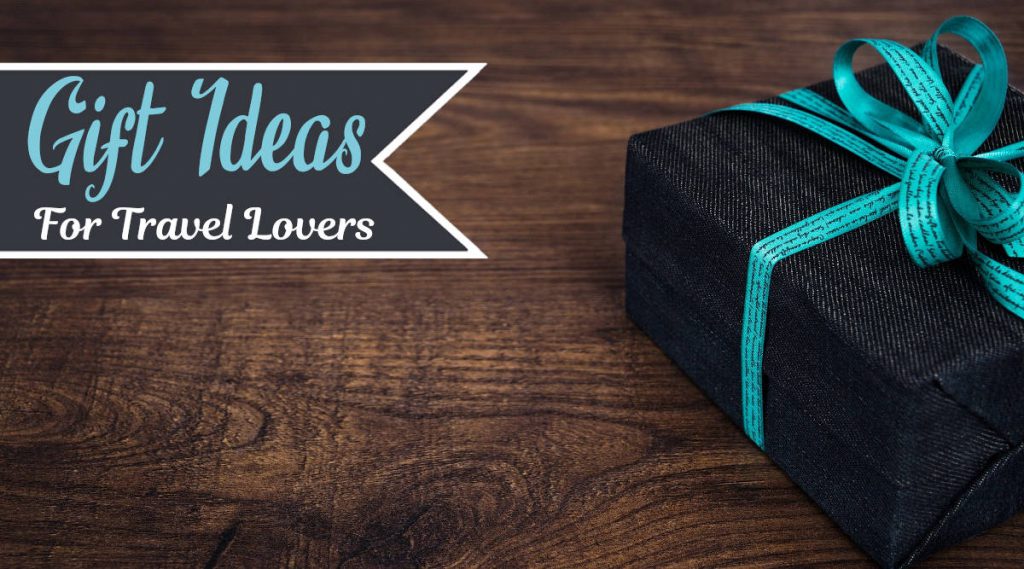 Jump to:
Travel Safety and Security Gifts
RFID Passport Cover or Wallet
If you've never heard of RFID, it stands for Radio Frequency Identification. Some debit and credit cards are RFID enabled, allowing you to hold your card to the payment device instead of having to swipe or insert it. Many newer passports are also RFID enabled. RFID blocking passport covers and wallets can prevent hackers from stealing your information.
See the RFID Passport Cover and RFID Wallet on Amazon
TSA Approved Locks
When staying in hotels, I'm always afraid that something might happen to my valuables, so I tend to keep things locked away in my suitcase. Hotels safes aren't as secure as they may seem. Hostels also aren't always the most secure. However, keeping a regular lock on my suitcase can make going through security quite a pain. TSA approved locks allow travelers to easily get through security while still keeping their valuables secure, which makes this a great gift for travelers.
Money belt/scarf
There are some people who argue against these money belts and scarves with pockets, because when you go to pay for something, people are going to see you pull money out of them. It's not exactly real "secret," but for me, it's not about secrecy. It's about safety. I can't even picture somebody trying to pickpocket a scarf. It makes a great gift for female travelers.
Travel Gadgets and Gear
Tile Mate
When traveling, it can be more difficult to keep track of things, especially if you are out of your routine. Tile Mate helps you keep track of everything through Bluetooth. Simply attach it to whatever you don't want to lose. You install the app on your phone, and then open up the app whenever you need to find the item you've lost. If the item is nearby, you can ring it (the Tile Mate will make a sound). If it is not nearby, you can use the map to see its last known location (this map will get updated if you or another Tile Mate user happens to walk past your device). It also works vice versa, if you have the Tile Mate but not your phone, you can press the Tile Mate and it will ring your phone, even if your phone is on silent. Most people tend to put the Tile Mate on their keys, in their wallet, etc. Another good place to put one is in your luggage, just in case the airline ever misplaces it. It is definitely one of the more unique gifts for travelers.
Portable Charger
When you're on the go, you tend to use your phone more than usual, and it's not always real easy to find a place to charge it up if you're low on juice. Having a portable charger allows you to be confident that you'll have your phone when you really need it (i.e. you're relying on the GPS to get you back to your hotel). This particular portable charger will charge an iPhone 6 about 3 times before you need to recharge the portable battery. Tzumi PocketJuice Endurance also makes other versions of this portable battery with higher mAh (meaning more charges before it runs out of juice). Having this portable charger is the only thing that got me through the 12-hour wait in Time's Square for New Year's. It makes a great gift for backpackers or travers who are constantly on the go.
Digital Hanging Luggage Scale
Man I wish I'd had one of these when I was in Japan. After living in Japan for four months through my study abroad experience, I accumulated quite a few souvenirs. I shipped some of my stuff back home, but most of it I stuffed in my suitcase. In the end, I probably paid more in overweight baggage fees than I would have in shipping. I definitely recommend having one of these so you don't get any surprise fees. It's a necessity for travelers.
Sleep Mask, Noise Canceling Headphones, and a Pillow
For long flights, sometimes the only way to get through is just to go to sleep. However, thats not always easy kids are crying, the passenger next to you has their reading light on or the window wide open, and everything else that goes on in airplanes. A sleep mask, a pair of noise canceling headphones, and a good travel pillow can help make sure you get the sleep you need in order to not be too jet lagged. They're the perfect gifts for frequent flyers.
Luggage Organizers
When I first pack my suitcase, I'm really good about putting everything in my suitcase in an organized manner, but as the trip goes on, my suitcase gets worse and worse. I rummage through it because I'm trying to find something or I'm simply in a hurry to get out the door and start the day's adventures that I don't bother taking the time to keep my suitcase organized. Having these luggage organizers helps me keep my suitcase organized throughout my entire trip and helps cut down on how much time I spend digging around in my suitcase for something.
Jewelry Holder or Watch Holder
I'm not normally one to bring a lot of jewelry on my trips, but every now and then I know I'll be going someplace fancy and will want to dress up. However, things like jewelry and watches are small, meaning they easily get lost in large suitcases, and worse, possibly even damaged. Having a jewelry or watch case is an easy way to make sure your items are protected and easy to find.
Luggage Tags
This is an essential for all travelers. Otherwise how would you tell one big black suitcase from another? I try to get the most unique luggage tags that I can find so that my bags are always easy to distinguish from other bags. If you're looking for quick, easy, and cheap gifts for travelers, these are it.
Toothbrush Holder
This may seem obvious, but I tend to forget this until right when I'm packing (which is typically pretty last minute). I end up finding a plastic bag or something to put my toothbrush in before putting it in my suitcase. Having a nice toothbrush holder makes sure that my toothbrush stays germ free. It's one of the more simple gifts for travelers, but an important one.
Travel Themed Clothing Gifts
Being a travel addict, I'm always looking for ways to express my passion for travel. It gets conversations going and creates opportunities for me to start telling people about all the amazing places I'd been and hopefully encourage somebody else to start traveling too. Having a t-shirt that screams "travel addict" is a great way to do that.
Travel Inspired Accessories
T-shirts aren't everybody's thing, especially if you're not trying to go around and practically scream at everybody that you're a travel addict. Accessories like these are a great way to subtly show your passion for travel and give yourself an extra flare.
Travel Home & Office Gifts
Scratch off World Map
I'm very much a "completionist", meaning that I love crossing things off my list. Having this map is an easy way for me to "scratch countries off my list". (Haha, get it? It's a scratch off map and I'm scratching it off my list? No? Okay, moving on…)
Cork Globe
While I love having a big scratch off map to hang in my room, I don't usually have too many guests over, meaning not many people get to see my great scratch off map. A small globe I can easily display on my desk at work, and the cork board material allows me to put push pins in all the locations I've ben to. It's just another great way to express my passion for travel.
Travel Fund Piggy Bank
Saving money for travel can be HARD. Somehow, saving is just a little bit easier when I have a cute little box to put all my leftover change in.
Travel Shadow Box
This is one of my favorite ideas, simply for its uniqueness. I've never been big into scrapbooking because I always thought it was too time consuming and I never felt like my pages were creative enough to look pretty. Yet, I still find myself holding onto ticket stubs from different activities I've done while traveling because they're memories of all the things I've accomplished. This shadow box idea is a great way to display all those ticket stubs.
Airport Code Pillows
Once you've traveled for a while, there are just certain airports that start to feel like home. Now, you can take a little bit of the airport home with you with these airport code pillows. Above is just an example of some of the airport codes available. There are many more on their website.
Keepsake Box
If you would rather make a gift than buy one, I highly suggest checking out these keepsake boxes from Martha Stewart. They're simple to make and are another great way to save all of your ticket stubs and other souvenirs from your various trips.
Other Useful Gifts for Travelers
Leather Travel Journal
As a blogger, it's probably not a surprise to you that I love to write. When I go on trips, I tend to journal about everything I did right before I go to sleep at night. Its a great way for me to be able to go back and remember my great experiences, especially if not all of them make their way into my blog.
Travel Stub Diary
Over the years, you tend to collect a lot of ticket stubs, more than what could fit in a shadow box. That's when its nice to have a travel stub diary. All of the pages have little slots for you to put your ticket stubs in so you can easily slide them in and then flip through them all.
Travel Coloring Book
I always say that I'm going to be productive during long flights and layovers, but it very rarely happens. Most times, it's hard to focus to really get anything done, so instead I turn to things like coloring books. They don't require too much focus and are easy ways to pass the time. Of course, having a travel coloring book just helps you get inspired to travel along with killing time.
Travel Christmas Decorations
I'm not sure about you all, but most of the Christmas Ornaments on my tree tend to represent who I am. I have bowling ornaments because I bowled during high school, and I have a Rascal Flatts ornament because for a long time they were my favorite music artist. Since travel has become something very important to me over the past few years, it only makes sense that it gets represented on the Christmas tree.
Travel Books
Books are great for long flights and layovers. They can also be great sources of travel inspiration. I can't even tell you how many sticky notes I had put in my Japan travel guide, marking all of the places I wanted to visit (knowing full well I probably wouldn't get to all of them). Spread some travel inspiration with these travel books!
What were your favorite products? Have you used any of these products before? What did you think of them? Let me know in the comments below!
Further Reading
---
Liked this article? Pin it to Pinterest!
[column size="one-half"]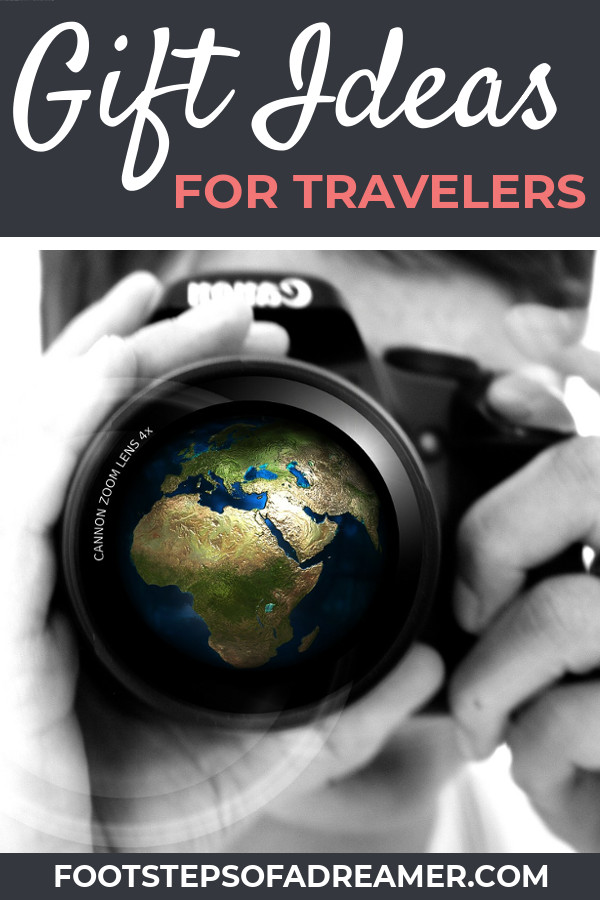 [/column]
[column size="one-half" last="true"]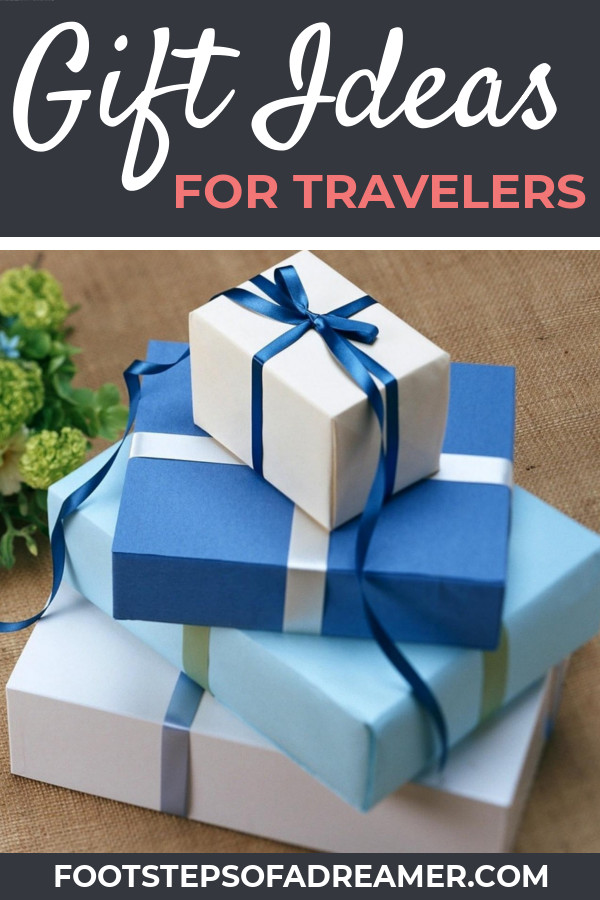 [/column]