When I was on my way home from Japan, I decided to stop in California. I had never been to the west coast of the United States, so I figured this would be the perfect opportunity. Luckily for me, my loved ones were willing to meet me there. After a decent amount of research, we decided to spend a weekend  in Los Angeles before moving on to San Francisco. Find out how we decided to spend 2 days in Los Angeles!
Planning a Trip to Los Angeles
"Free" Things to Do in Los Angeles Aren't Exactly "Free"
There are A LOT of free things to do in Los Angeles. Actually, every recommended activity in this 2 day Los Angeles itinerary is free. The problem is getting there.
While in California, we had decided to rent a car for multiple reasons, but the main reason was that it would be the easiest way to get to all of our destinations in a decent amount of time. However, it's very rare to find free parking. On most occasions, we paid $10 – $15 USD dollars every time we wanted to park somewhere. I would definitely keep this in mind when building a budget for your Los Angeles weekend getaway.
If you don't feel like paying all the parking fees, you can probably save some money by catching one of LA's many buses. Alternatively, you could do a guided tour with A Day in LA Tours. It's definitely not free, but the money you would spend on the tour is about the same price if not cheaper than what you might pay in parking fees at many of the destinations.
Book Your Stay at Best Western Royal Palace Inn and Suites
Disclaimer: This section of my post contains affiliate links. Find more information about affiliate links on our policy page.
Personally, we chose to stay at Best Western Royal Palace Inn Suites for a couple of reasons. The first and foremost being that my mom had a Best Western gift card. The other reason was that we thought it was a good hotel for the price. It wasn't crazy fancy, but it was comfortable.
Book your stay at Best Western Royal Palace Inn and Suites!
Day 1 in Los Angeles: Hollywood
Not only is it the home of several celebrities, but it's the home of the US entertainment business as a whole. Countless films and TV shows have been filmed there and it also hosts the Academy Awards (Oscars) at the famous Dolby Theater (previously known as the Kodak Theater). No Los Angeles itinerary would be complete without a visit to Hollywood.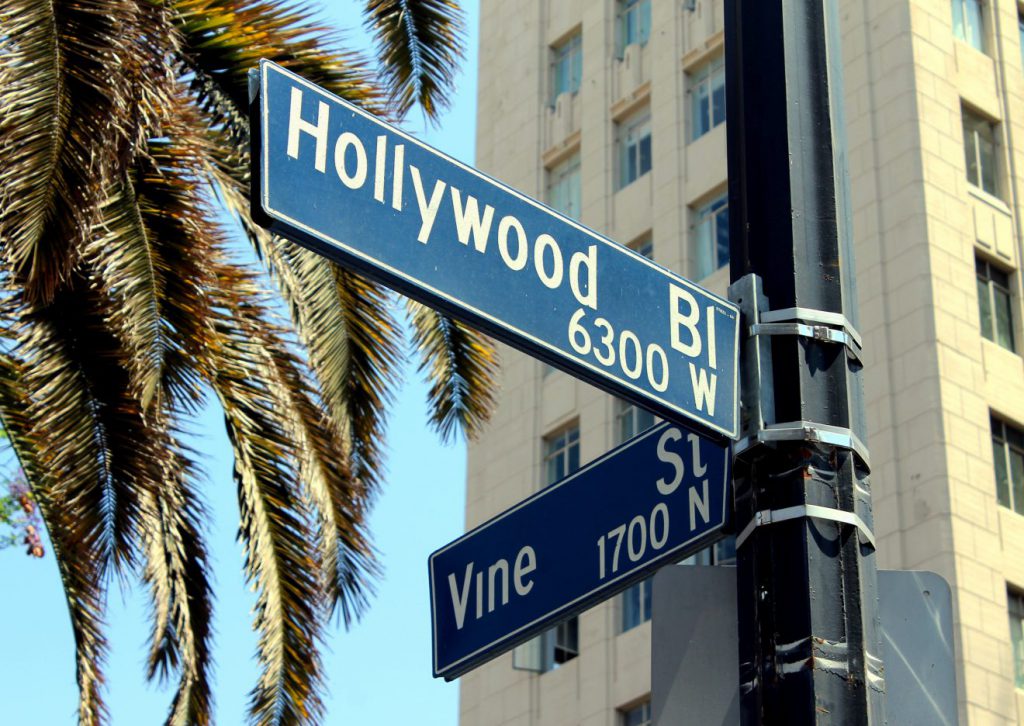 Hollywood Walk of Fame
We started off our self-guided tour of Hollywood at the Hollywood Walk of Fame, which is where all of the people who had made it big get their name on a star. It's not just actors either. Music groups, movie producers, and more had all managed to get a star.
I'd seen the Hollywood Walk of Fame in movies, so I just had to make sure I got to see it in person. I thought it was going to be one of my favorite things to see in Los Angeles. Surprisingly, it wasn't as spectacular as it was made out to be in the movies. It was really just another street that people walked up and down, going about their daily business. You could definitely spot the tourists because they were the only ones stopping to admire the stars. The locals just strutted down the sidewalk like it was any other street. I was definitely one of the obvious tourists.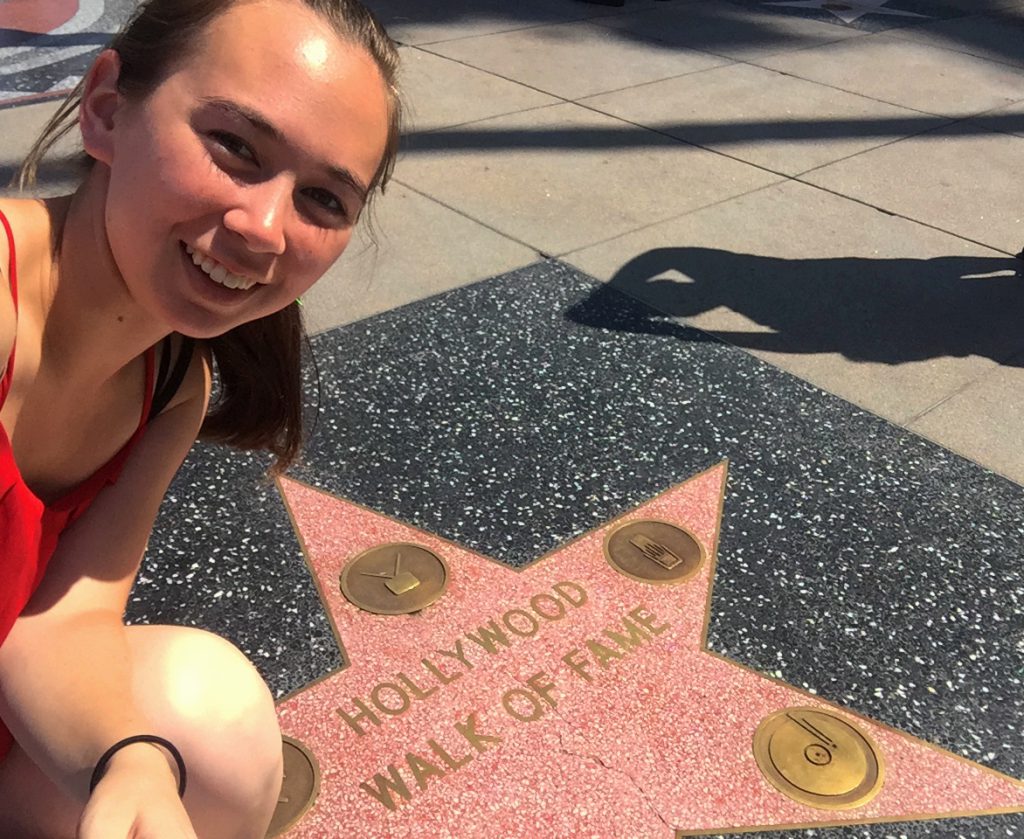 I was surprised at just how many stars there were. They continued block after block after block. Honestly, I don't even think I saw all of them, but I definitely saw a majority of them. Unfortunately, I'm young enough that there were quite a few names I didn't recognize, and there were even names my mom didn't recognize, but I would get super excited when I did see names I knew, especially the ones of my favorites actors and music groups.
If there is a particular star you are looking for, you can check out the Hollywood Walk of Stars website and find the exact address. The website will also give you more details such as the person's biography, when the star was unveiled, and what other stars are nearby.
Be prepared for the fact that there may be scenarios where certain stars aren't visible. For example, when we went, one of the restaurants along the street was being used as a filming set and a gigantic carpet had been laid over several of the stars. If you can, I would do some research to see what kind of events might be going on before picking which weekend to visit Los Angeles.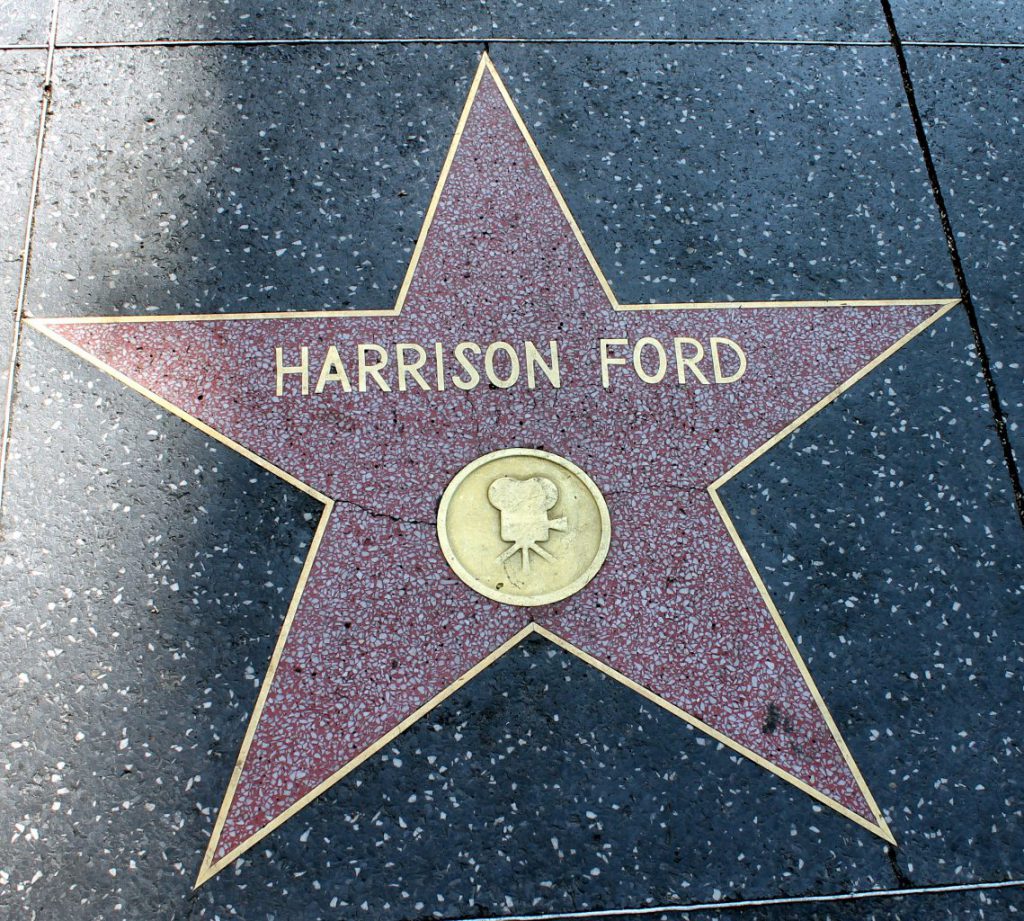 Griffith Park
Rated #2 by Trip Advisor in their list of top things to do in Los Angeles, Griffith Park is definitely something you don't want to miss during you weekend in Los Angeles. Like many other spots in Hollywood, it has been the filming set for multiple movies and TV shows. However, it's probably more notable for the fact that it is the location of the famed Hollywood sign.
The road to the Hollywood sign has been closed to cars for safety reasons, as the path to the Hollywood sign is rough and curves along the mountainside. However, it is still open to hikers. Visitors can drive up to the Griffith Observatory, which provides great views of Los Angeles, and park their car before hiking to the Hollywood sign.
Unfortunately when we went, they were doing tree trimming, so the road to the Griffith Observatory was closed. We had to park back a ways and then hike up to the observatory. Then, when we finally made it to the Griffith Observatory, we found that it was closed on the day we had visited. However, we weren't too disappointed because even the parking lot gave a pretty fantastic view of the city below. Once we caught our breath, we were off to the Hollywood Sign.

A word to the wise… The hike to the Hollywood sign is not a hike to do on impulse like we did. We took the Mt. Hollywood Trail which starts at the Griffith Observatory and ends at the Hollywood Sign. While it is a relatively flat hike, it's about three miles long, and in the summer, the weather can be absolutely scorching. I learned this the hard way.
We climbed the side of this mountain in practically desert like conditions. I wore tennis shoes, shorts and a tank top, didn't have any sunscreen, and had one water bottle which I shared with my companion. I severely regretted not doing more in preparation for this hike. By the time we had finished, I had the worst sunburn I had ever had in my life. I spent most of the remainder of our weekend in Los Angeles in long sleeves and sweatpants because being out in the sun at all just hurt so bad.
Almost nine months later, I still have the tan lines from this sunburn.
You can see in the picture below just how bad the sunburn had been. See how red my legs are? Especially compared to how white my legs were in the Hollywood pictures above! Please do more preparation than I did!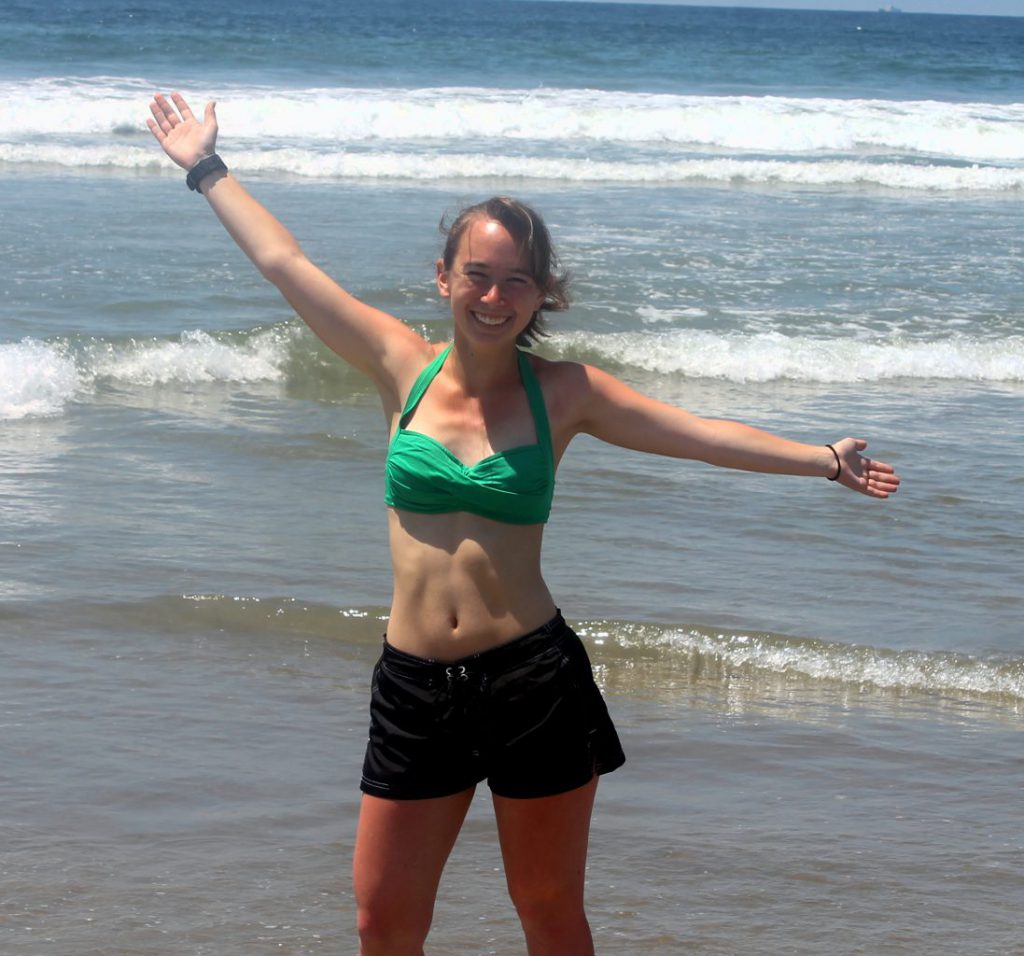 Day 2 in Los Angeles: Explore the Beaches
Venice Beach
While spending a day at the beach always sounds like a fun time, I actually was more interested in the Venice Beach Boardwalk than the beach itself. Home to several street vendors and performers, it's basically just one big tourist trap. However, it was a trap that we were happy to fall into. It's a great place to pick up some unique souvenirs.
My mom ended up getting a sun hat from one of the vendors. She wore it around while also having my camera hung around her neck. All she needed was a Hawaiian shirt, and she would have been the spitting image of those cliché tourist pictures (but don't worry Myee, I still love you!)
Even if you aren't into the shopping, the boardwalk is still worth visiting because its full of all sorts of interesting people. If you're into people watching, this is the place to be. Plus, if you head a little ways down, you'll also find a skate park where you can sit and watch the skaters.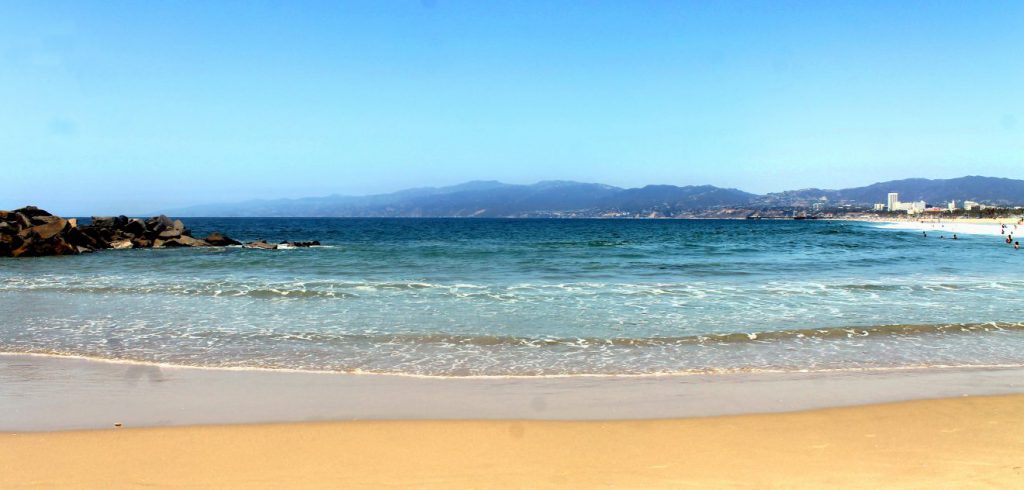 Muscle Beach
Probably one of the most famous beachfront gyms in the world, Muscle Beach is an entirely outdoor gym that sits along Venice Beach. The area is completely open, meaning that all the people walking down the street can watch whoever is working out. For this reason, it's not surprising that only the ones who are truly confident in their physical appearance are daring enough to work out there. Celebrities such as Arnold Schwarzeneger and other famous bodybuilders have been known to train there as well.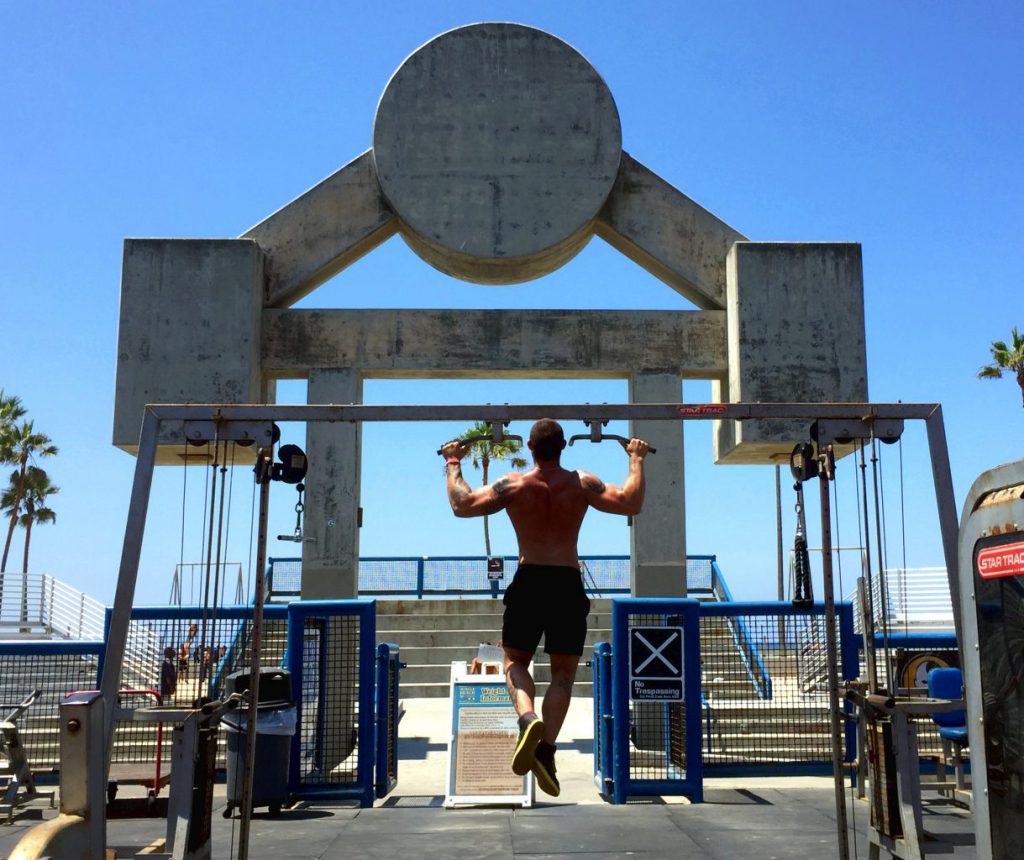 Santa Monica Pier and Beach
Honestly, I've never been a big fan of swimming in the ocean. The salt burns my eyes and I get grossed out when some seaweed manages to wrap itself around my leg. Plus, after getting some major sunburn at Griffith Park, I was little hesitant to risk having it hurt more than it already did. Still, you can't have a weekend getaway in Los Angeles and not go swimming.
Honestly though, I thoroughly enjoyed my time swimming in the ocean. I forgot how fun it could be to just ride the waves and splash around.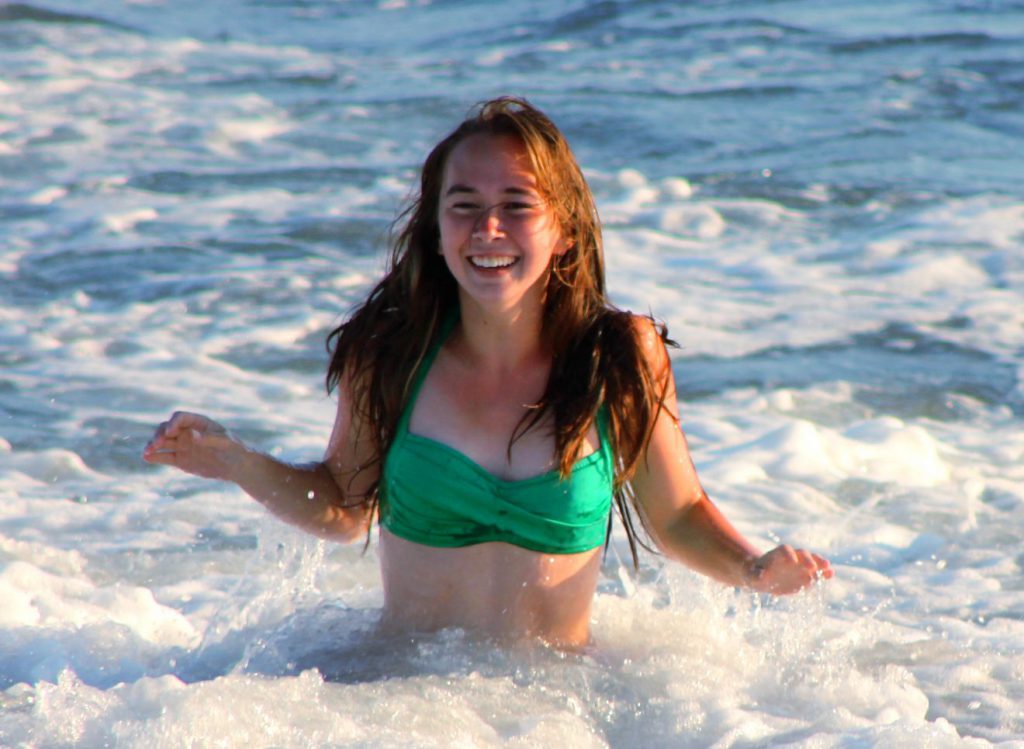 Once we got our fill of swimming, we dried off and then headed to Santa Monica Pier.
The entrance to Santa Monica Pier also happens to be the end of Route 66, a road that stretched across the majority of the United States. While providing some beautiful views of the beach and ocean, Santa Monica Pier is also home to Pacific Park, an amusement park with a large, iconic Ferris wheel, an indoor merry-go-round (carousel), and other rides. Entrance to the amusement park is free, but you do have to buy tickets for some of the rides.
I definitely recommend ending your day here. While the Santa Monica Pier had all sorts of things to do, my favorite was probably just sitting at the end of the pier, eating a funnel cake, and watching the sunset. Depending on the time of year, it'll make some beautiful colors in the sky, which get reflected in the water below, before disappearing behind some rolling hills. It's the perfect way to end a great weekend in Los Angeles.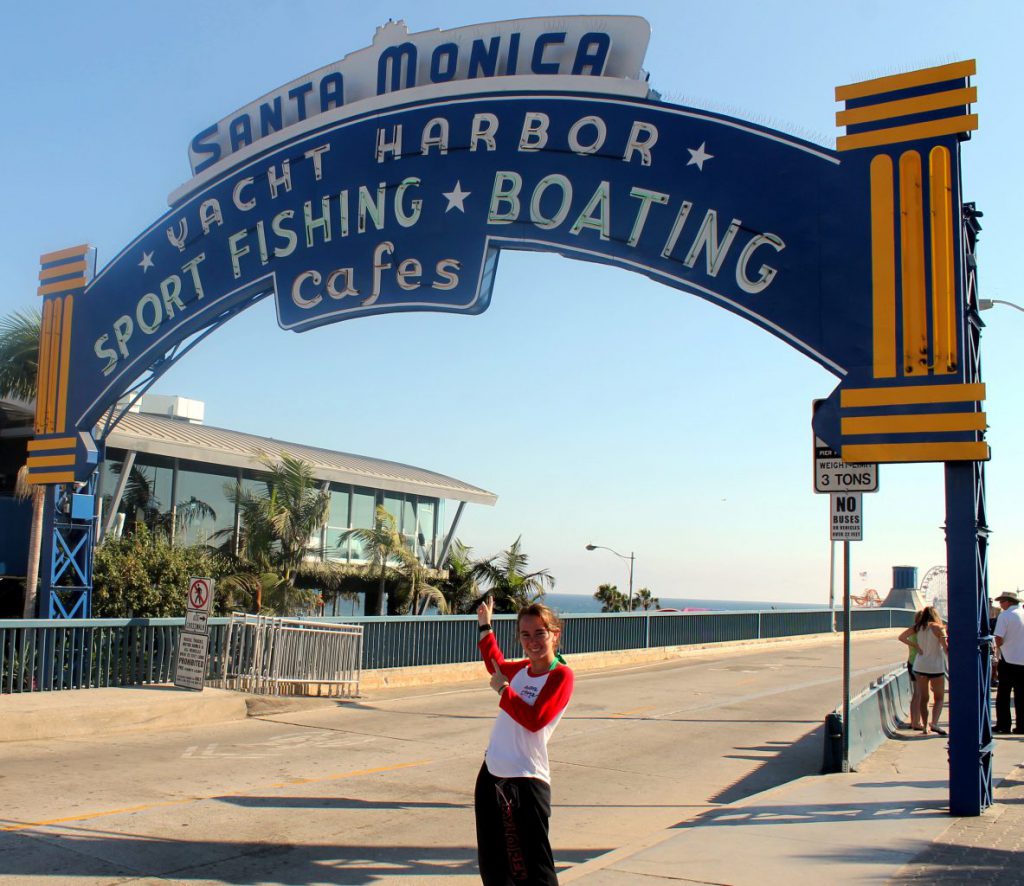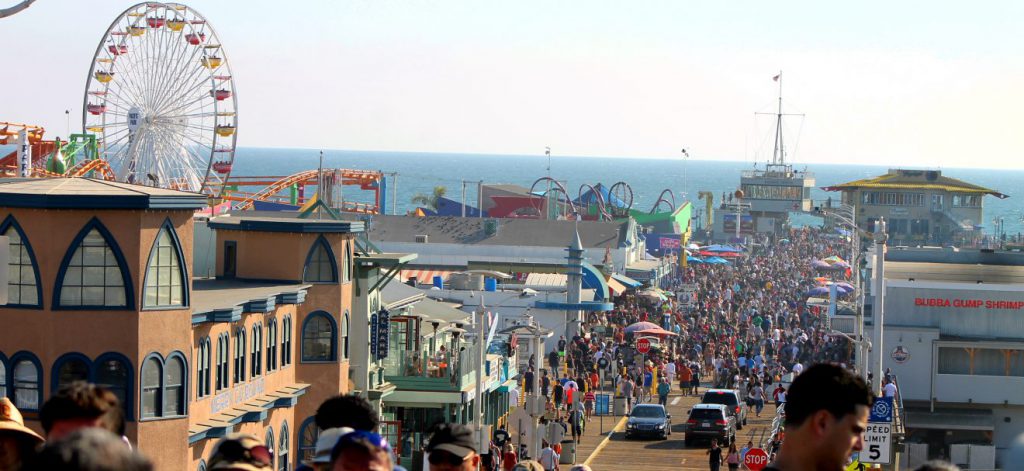 Your Thoughts on My Fun Weekend in Los Angeles?
What do you think of my weekend in Los Angeles? Do you think I effectively captured the best things to do in Los Angeles? What would you recommend? Let me know in the comments below!
Are you ready to start planning your trip to Los Angeles, California?
Get a FREE copy of A Dreamer's Guide to Trip Planning to get started!
Further Reading
---
Liked this article? Pin it to Pinterest!