I actually originally started writing this as a comment to Sylvia Lawrence's post on her blog Heart My Backpack about "Why I'd Never Move to Japan Again ." However, as I continued to write and my comment got longer and longer, I instead decided to make my own post about it, because I think Sylvia talks about a side of Japan that many people don't realize exists.
If you are not Japanese, you will never be Japanese. This may seem like such an obvious statement. Duh, of course if I'm not born Japanese, I won't magically become Japanese. To most people, that's not a big deal. However, it is a fact you have to learn to accept if you intend to live in Japan, because it will come up again and again, even after you've lived there for 20 years. You can walk like a duck, quack like a duck, but you still won't be a duck. Sorry.

In my opinion (and you'll hear a lot of other people say this too), Japan is a very group driven society. It's very different from the individualistic society I'm used to in the United States. This group-oriented way of thinking makes it very easy for you to quickly feel like an outsider.
Before studying abroad in Japan, I spent three years helping the exchange students who had come to my university from Japan adjust to life here in the United States. Yet, despite how much I would sometimes hang out with them, I usually ended up feeling more like a resource to them than a friend. I never managed to break into that inner circle and community they had among themselves. It was frustrating and was one of the main reasons I ended up stepping down as president of my school's organization.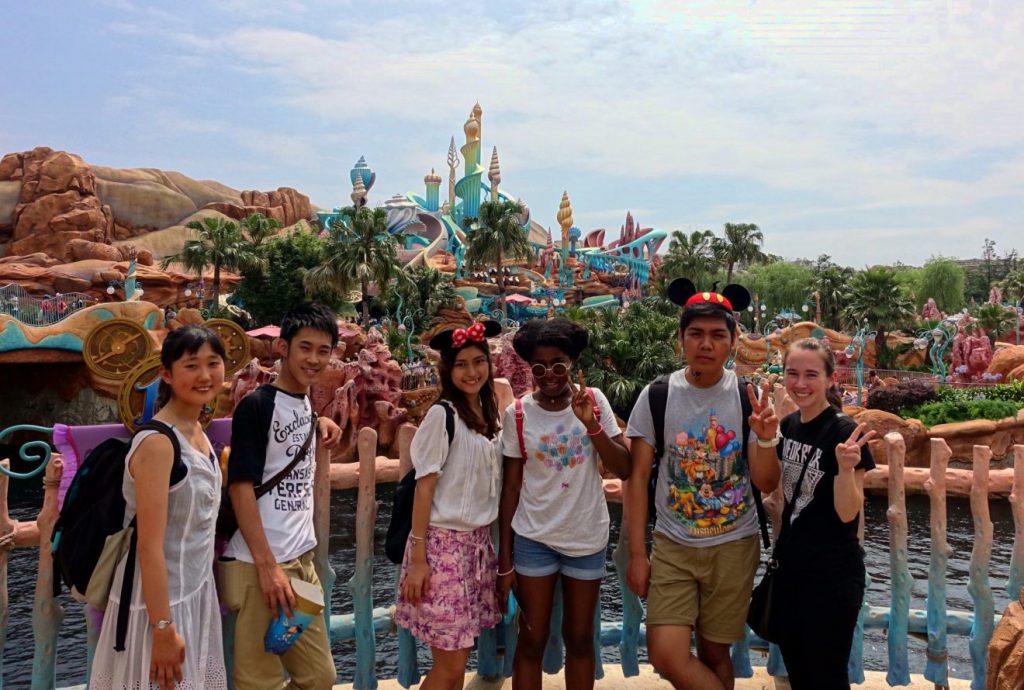 Growing up I skimmed through a book called "Learning to Bow" by Bruce Feiler. In it, he addressed many of the issues he faced about being a foreigner in Japan, the way people would constantly be amazed that he knew how to use chopsticks or knew even a few words in Japanese. Japan has gotten better since that book was written, but just as Sylvia discovered, Japanese people still tend to be amazed when foreigners can do "Japanese things," even if I avoided all the typical Japan travel mistakes. I remember going to a McDonald's once in Hiroshima. Mind you, the menu is practically exactly the same in Japan as it is in the United States. Chicken McNuggets are still Chicken McNuggets. The menu is simply written in Katakana (the Japanese writing system). I practically ordered in English and just added my best attempt at Japanese pronunciation. The cashier was surprised and told me how amazing my Japanese was.
Oh, and don't worry Sylvia, you weren't paranoid. You really do get stared at as you walk down the street (although I'm not sure that's any more comforting than just telling you that you're paranoid). Thankfully, I have brown hair and stand 5'0. I fit in a little better with the 5'2 black haired Japanese girls, but I was still consistently stared at everywhere I went, and I lived in Tokyo! Yet, even in Tokyo, foreigners were few and far between.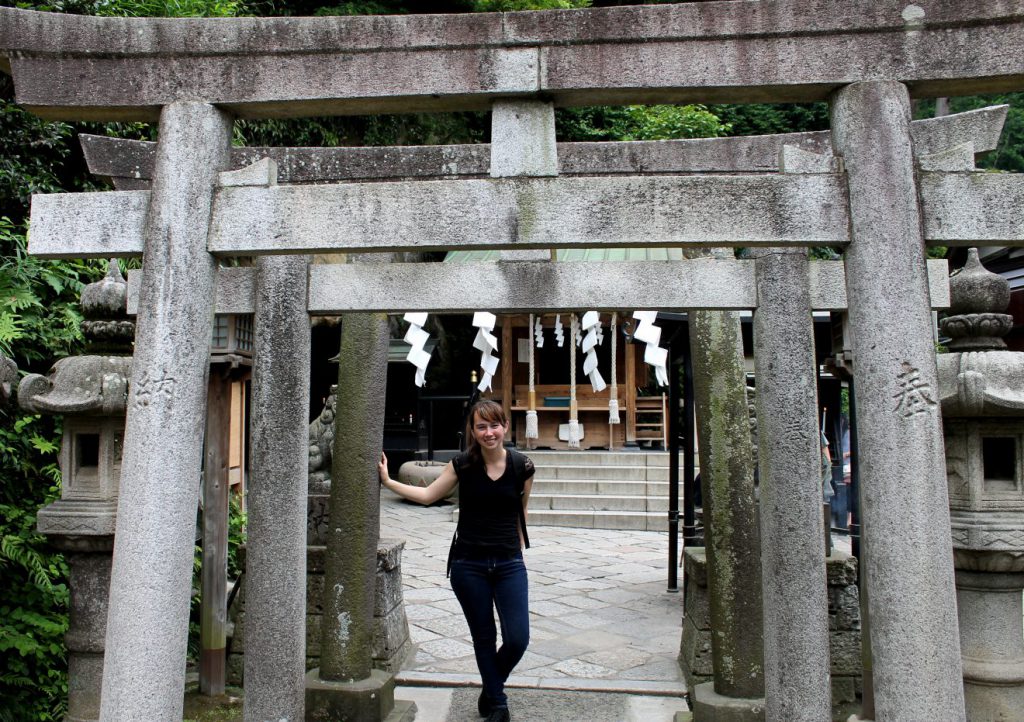 The stares I got used to. Eventually I stopped caring whether or not people were looking at me. The real problem came with the way people sometimes let their amazement and wonder take over and forget common social mannerisms. Some people in Japan, especially those who live in the more rural areas, might possibly have never seen a foreigner before. Sylvia, I'm not surprised that you had people come up to you and tell you that they had seen you before and knew everything you had bought at the grocery store. While that can be annoying, it can take on even more extreme forms. I had issues with some guys thought that they could just invade my personal space. Thankfully, my experiences weren't as bad as some other people have had with these men, these Chikan, but it was still unsettling.
Sylvia, I also understand your comment of feeling caught in the middle between the completely ignorant tourist and the fluent Japanese speaker. I studied Japanese for three years before studying abroad in Japan, and while I could usually understand 70% of conversations, I often couldn't think fast enough to actually participate in them. From just beginning to study Japanese to becoming fluent in it, this is probably the most difficult point in our studies, because you feel like you are right on the verge of breaking into that inner circle and finally being able to connect with other Japanese, but somehow we continuously fall short.
When you read my posts about my time in Japan, you would think I had an absolute blast, and I did. I would absolutely love to (and probably will) go back to Japan, but only as a tourist. There are many things that I love and miss about Japan, and whenever I talk to friends and family about Japan, I tell them how absolutely amazing it is. I just don't think I could ever permanently live there. There are a lot of pros and cons about living in Japan as an American woman, and for me, the cons outweighed the pros.
However…
I don't want my opinion, or even Sylvia's opinion, to ever make people think that living in Japan is absolutely awful. Everybody is different, and there are plenty of people who move to Japan and absolutely love it. I am sure that I will find a place that I love, while other people had a bad experience with it. I've learned that Japan is not the place for me, but the world is a big place. I have no doubt I will find where I belong.
Find out what else you should know before visiting Japan!
Further Reading
---
Liked this article? Pin it to Pinterest!