Planning a trip can be an intensive task and even a little overwhelming at times. There always seems to be so much to think about in order to make sure you get to do everything you want, get everything at a good price, and overall have a good time. However, planning your trip doesn't have to be a super stressful process as long as you have a methodology for tackling it. Learn how to plan a trip the dreamer way!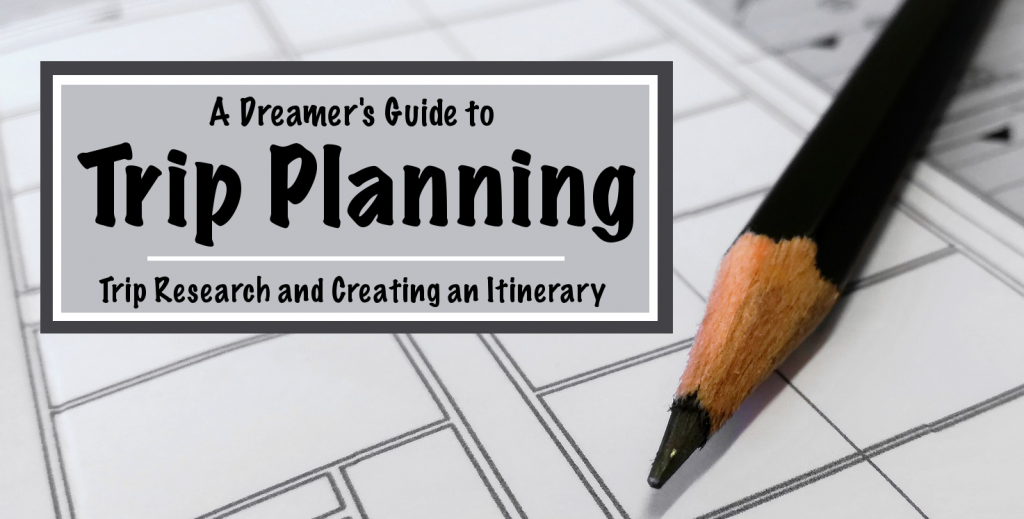 Jump to:
Why I Make an Itinerary — I Fail At "Going With the Wind"
There are a lot of travelers out there who just "go with the wind." They argue that by planning out every little detail of trips, you miss out on opportunities that may show up later down the road. "Get lost," they insist, "you never know what you'll find!"
I tried to "go with the wind" once. I failed, epically.
When visiting California, I knew I wanted to go to Los Angeles and San Francisco and that I would start in Los Angeles. However, I didn't know how long I wanted to stay in each city or exactly what I wanted to do in each. What if I found a bunch of things I wanted to do in Los Angeles and wanted to linger there a little longer? What if Los Angeles out to not be as interesting as I thought and I wanted to move on to San Francisco?
Maybe I misinterpreted what other travelers meant by "go with the wind." Maybe they do at least some trip planning. I did no such thing. I didn't reserve rooms at a hotel, didn't buy attraction tickets in advance, nothing. I didn't want to be bogged down with set dates and times. I wanted to be free to do whatever looked interesting and overall just explore.
In the end my trip to California ended up being less enjoyable than if I had just planned everything in advance. Every time we were in the car or on the train, I was on my phone trying to find a place to stay for the night, and when we did finally make it to whatever hotel we were staying at, I'd be up late trying to figure out a game-plan for the next day so we didn't sit around blankly looking at each other asking the following….
FRIEND: "What do you want to do?"
ME: "I don't know. What do you want to do?"
FRIEND: "I don't know."
… 🙄😣
I felt like I spent a decent amount of time just trying to figure out things to do, and to me, that's time wasted. That's time I could have spent actually experiencing the city instead of doing planning and research.
Plus, I found that a majority of three-star hotels (where I usually stay when traveling) were sold out, so I was forced to stay at four and five star hotels, completely blowing my budget. Also, tickets for popular attractions such as visiting Alcatraz had sold out weeks in advance. I still enjoyed my trip to California, but I think it could have gone much better.
At the end of the day, it just boils down to what kind of person you are. I am the person who feels less stressed when I have some sort of plan of action. However, I am careful not to let myself get set in stone. I'll create an itinerary just so I'm not wasting time trying to figure out what I want to do, but I'm happy to adjust or completely change my itinerary if I find something else I want to do.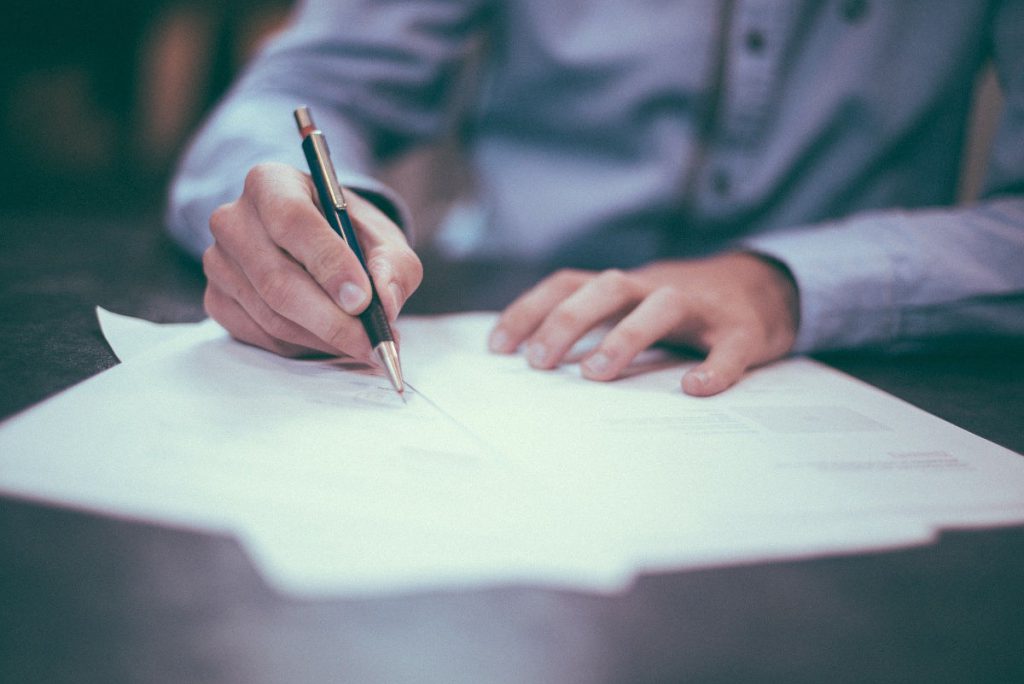 Planning Your Trip
For every trip, I recommend doing some basic research: best times to visit, places to go/things to do, where to stay, etc.
(If you got to this article from my Travel More Challenge, you likely read most of this information as part of Day 4 and can skip to the creating an itinerary section, but you may find some helpful tips scattered throughout this section that weren't part of the email.)
Utilize Travel Templates and Websites
When I first started traveling, I would usually write down my research on a scrap piece of paper or on a sticky note (or several sticky notes). There was absolutely no organization or methodology to my research. I would look at places to go, then I would look at hotels, then more research on places to go, then research transportation, and so on. At the end of it all, I would look back at my notes and think to myself… was I drunk when I wrote this? I'd have no idea what some of my scribbles meant, so I'd end up having to google some of the things I had written down to refresh my memory.
Suffice to say, I've come a long way since then.
For a while I used free travel templates I found online and even tried out a couple of different websites that allowed you to build itineraries. However, they just never seemed to fully accomplish everything I wanted, so in the end I just created my own Dreamer's Travel Templates. They have everything I need to keep track of places I want to go, places I could stay, flights I want to watch and more.
I also use My Maps from Google. Yes, it is different from the normal Google maps. It's a fantastic way to add pins to multiple locations in an area plan out travel routes.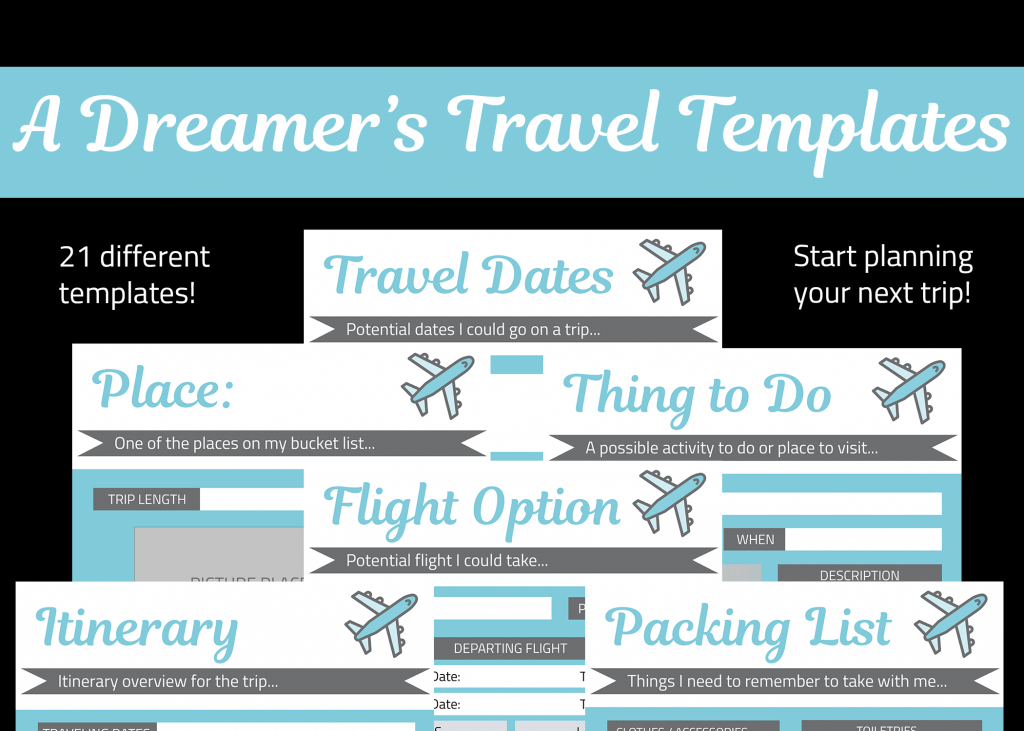 Find Things to Do and Places to Go
My favorite part of trip planning is finding all of the cool and unique things I can do and experience at my destination. I scour the internet, looking for inspiration, and write down anything and everything that looks even remotely interest, knowing full well that I won't be able to (and probably wont want to) do everything on my list. Once I've got a pretty good list, then I'll worry about narrowing it down. Not sure how to go about finding things to do for your trip? Check out my guide for how to find things to do in a travel destination to make sure you don't miss out on any of those "must-see" attractions.
Track Flights or Plan Your Road Trip
If you plan on driving to your location, you probably won't have to do much planning when it comes to actually getting to your destination, unless you plan on renting a car. However, if you plan on flying to your destination, you'll likely want to do a significant amount of research to make sure you get a decent flight at a good price. Websites like Expedia and CheapOair can help you compare flight options, and websites like Skyscanner and Hopper can help you figure out when to actually book the flights.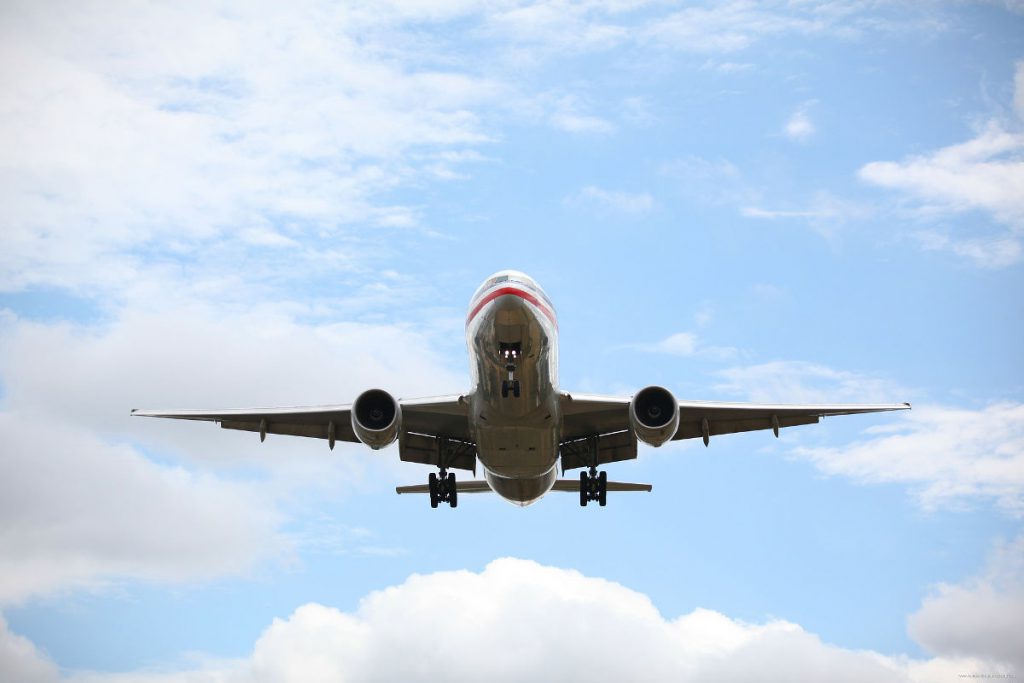 Figure Out How You'll Get Around Town
When it comes to transportation, I'd start by researching "public transporting in [your destination here]". Nine times out of ten, public transportation will be cheaper than any of the other transportation options. However, depending on where you are going, public transit may run infrequently or it may not exist at all!
If public transportation isn't an option, then I'll start looking into renting a car. It'll be more expensive, but sometimes the convenience is worth it. When we took a road trip through Arizona, we didn't stay in one city for more than a few days, so it was nice to have a car to keep our luggage in when we were in between hotels (had checked out of one hotel but hadn't yet checked into our next hotel yet). Just make sure to look into the local driving laws and any permits you might be required to have in addition to your driver's license.
The other option is ride sharing and taxis. This option can add up fast if you plan on using it as your primary method of transit. However, if there are only a few places on your list that aren't within walking distance and can't be reached by public transit, then taxis and ride shares such as Uber and Lyft may be cheaper than renting a car. It's also a good option when you are traveling with multiple people, as splitting the cost of a Lyft might be cheaper than everybody paying for their own bus ticket.
Research Accommodation Options
Researching where to stay is usually one of the last things I do. There is no point in staying in a hotel on the west side of town if everything I want to do is on the east side of town. Of course, there are exceptions to that (it's a resort I really want to stay at, I can get a cheaper price, etc.) Still, I usually like to have some idea of what I'm going to do before I start looking at where to stay.
For me, hotel research isn't usually too involved because I typically stay in three star hotels. I find the cheapest ones for the dates I'm interested in, and then pick a hotel based on guest reviews. Typically, I only look into maybe three or so hotels. However, this process can become more involved if you have multiple dates you are considering or you are staying in more than one location.
When booking hotels, I usually start with booking.com, just because I like the interface and it gives me the most filters options. However, you could also use TripAdvisor, Agoda, Expedia, Kayak, and similar websites. Alternatively, if you are looking to save money on your accommodations, you could stay in a Airbnb, do a homestay, or pet sit.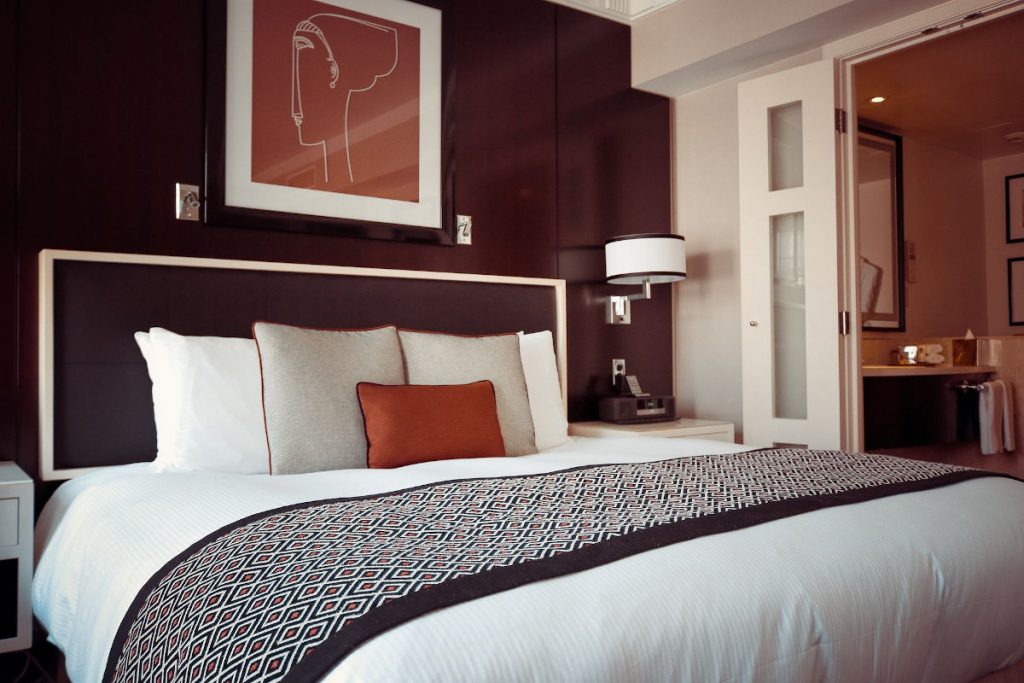 Put It All Together – Create an Itinerary
Finding places to go might be my favorite part, but to me building the itinerary is probably the most exciting part…and the most stressful. This is the time when I have to try and figure out how to fit all the things I want to do into the limited amount of time that I have. I want to maximize how much I get to do without feeling like I'm rushing through places.
I personally like to build a rough timetable for each day. I don't always stick to it, but it helps me get an idea of how many activities I can do in a day and make sure there is going to be a bus or train available when I'm about ready to head to my next activity (because in rural areas they may only run once or twice a day).
Thankfully, Google has this wonderful thing for MOST attractions called "Plan Your Visit." If you simply type in the place you are interested in going into Google, on the right-hand side it show details about your destination. Towards the bottom of that section, it shows popular times and how long people typically spend at the destination. Of course, this number can vary greatly depending on the type of person you are, but it gives you a starting point. Also, forums and reviews (think TripAdvisor) can be great places to see what other people are saying about how long they spent at a particular place and why. If you are using my Dreamer's Travel Templates, you likely already wrote down the average amount of time people spend there.
Once you have an idea of how long you'll need for each of the activities and places on your list, it's time to start puzzle piecing them together. I usually start by grouping together all the activities that are close to each other. For example, if I am traveling to Tokyo for my trip, maybe I would spend one day exploring the Shibuya and Shinjuku districts (Western Tokyo), and another day exploring the Akihabara and Asakusa districts (Northern Tokyo). However, maybe some of the activities in Northern Tokyo are a bit time consuming, so I'll need two days to do all of them.
But… what if I can't afford to spend three days in Tokyo? Maybe I'm just going to Japan for 7 days. Maybe I want to spend three days in Kyoto, two days in Hiroshima… that would only leave me with two days to spend in Tokyo (not to mention I would probably lose some of that time to traveling between the cities). This is where putting an itinerary together can start to get a little frustrating. The way I see it, there are three main options:
Cut down the amount of time you are spending on each activity to see if you can fit more into each day
Extend the length of your trip
Start removing things from your "things to do" list
I do my best to avoid option #1 at all costs. The second I start trying to squeeze too many things into one day is the second my trip becomes more of a headache than an adventure. I want to enjoy my trip, not spend it stressing about how I'm behind schedule for the day.
In an ideal world, I'd go with option #2 first. It's really the only way to ensure that you'll get to do everything that you want and actually enjoy your trip without rushing through things. However, for various reasons, not everybody can afford to extend their trip.
So… we're left with option #3. If you've gotten to this point, it's time to take a hard look at your list of things to do for your destination and ask yourself, do I really want to spend my limited time in my destination doing this? Is there an activity that is sort of in-the-middle-of-nowhere and isn't worth traveling that far for? Are there certain activities that are bit expensive and might not be worth the money spent?
Lastly, if there is A LOT that you can't seem to fit in, don't rule out the fact that there is a good possibility you could also go back to this destination in the future and do everything you didn't get to do the first time around.
Start Your Adventure!
What do you think? Are you ready to start planning your next trip? Are there other things you typically do during trip planning that wasn't mentioned here? Feel free to let me know in the comments below!
---
Liked this article? Pin it to Pinterest!